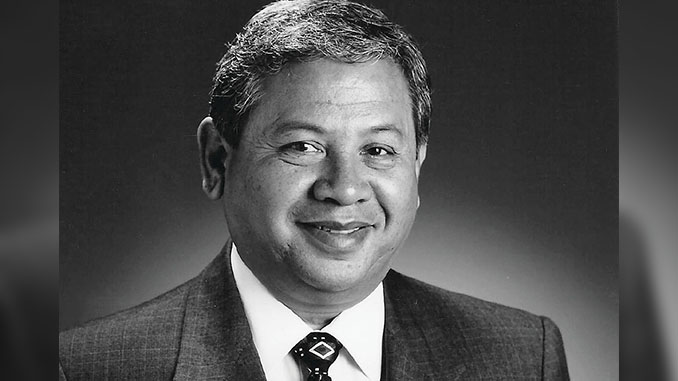 by Laura Almo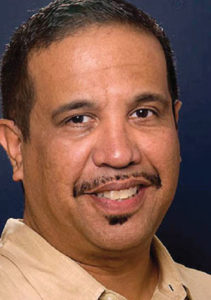 I just want to congratulate my father on receiving the Editors Guild's prestigious Fellowship and Service Award. It's very well deserved — not only in his working life but in his family life as well. He has been very successful. And I am very proud of him.
Joe Aredas, Jr.
Son/Mentee; Representative, IA Local 695; former Field Representative and Board member, Local 700, Motion Picture Editors Guild
•
They don't make men like Joe Aredas anymore. A man of family, faith, trust, intelligence, kindness, respect and, of course, golf. He is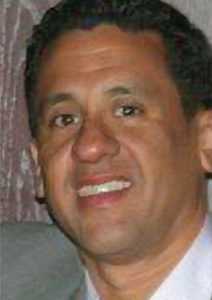 the epitome of American Dream, coming from
a poor family and achieving great success in Hollywood, California. Joe always did the things the right way — not the easy way — and although he came from a broken family, I do not know a more committed family man on this earth. He was successful on both the management and the labor side; and to this day he is respected on both sides of the aisle. His legacy lives on as his sons are both involved in the IATSE union movement, helping to serve the membership.
Esther, his wife of 53 years,
is the love of his life, and his six grandchildren are what make both of them smile every day. I am lucky to have Joe, my dad, as my weekend golf partner each weekend, teaching me about golf — and life.
Steve Aredas
Son/Mentee; International Representative, IATSE West Coast Office
•
What can I say about Joe? He tells a funny story about our relationship, but it requires a little background.
In June 1997, I began a long interview process to become the CEO of Consolidated Film Industries (CFI), where Joe was Vice President, Human Resources. After several meetings with the president of the parent company — only too little can be said about him, but let's just call him "quirky" — I was invited to the lab to meet with some of the senior executives, including Joe. I immediately took a great liking to him, and understood that he was now management but had come up through the lab and had a fabulous understanding of the working men and women in the company. I looked forward to the benefit of his advice and counsel if I got the job. I did get it, and started that September. On my first day, I went to see Joe to re-introduce myself, and was told, "I'm retiring in two weeks."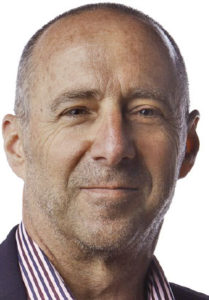 So Joe, despite the fact that he abandoned his post 14 days after
I started, has become a close and important friend and mentor over the years. We have shared many ups and downs, seen a few of our very good mutual friends pass away, and have been vigilant about getting together
as frequently as possible with the "old gang" from CFI. (After all, there's an ever diminishing group of us who still remember what film is.) There's no more stand-up guy in the industry than Joe Aredas, no one I'd rather have on my side or by my side and, by the way, I've never forgiven him!
Bob Beitcher
Colleague; CEO, Motion Picture and Television Fund
•
I first met Joe 12 years ago, when I
was elected
as Business Representative
of Local 706, Make-up Artists and Hair Stylists Guild, and he was the International Representative-in- 53 Charge of the IATSE West Coast Office
in Toluca Lake. At my first monthly
business representative meeting, I was introduced as a "newbie" to the other LA reps. At the end of the gathering, Joe and others at the meeting came up and shook my hand. When Joe took my hand, he said with a sincere smile and a glint in his eye, "My condolences." We both laughed, and I knew from that day on we would be friends. I also knew that I had met someone who would not only be a positive influence on me, but would also be someone I could learn from and call upon for advice.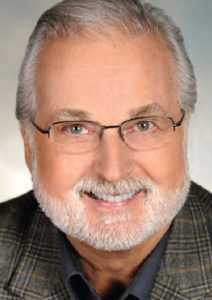 Joe never let me down; he is a great leader and has a calmness about him that is infectious. I personally
have never heard him raise his voice,
or act mean or arbitrary to anyone. His sons — Joe, Jr. and Steve — both have their dad's composed personality, and they are a testament to their upbringing by their father. I congratulate Joe on being honored with the Editors Guild's Fellowship and Service Award. It is well deserved.
Tommy Cole
Colleague; Business Representative, IATSE Local 706, Make-up Artist and Hair Stylists Guild
•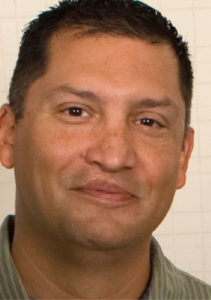 Joe Aredas has been an integral part of my growth as a member of the union, as a Director on the Editors Guild's Board, and as a family man. He has been a great mentor
to me personally and has played
a pivotal role in the development of my career. Without his guidance, I would not be where I am today. Joe has given endlessly of his time for the labor movement. He's reached out and held strong with our local through the best and worst of times. I would like to wholeheartedly thank Joe for all his years of dedication, hard work, leadership and, most of all, friendship.
•
Frank Delgado, Jr.
Colleague/Mentee; Vault Clerk and Board member, Local 700, Motion Picture Editors Guild
Thank you, Joe, for your friendship, understanding and sense of humor. Whether as a Local 695 rep, CFI's Vice President of Human Resources or head of the IATSE West Coast Office, you have always found a way to bring people together. You guided the West Coast IA locals through the toughest of times without ever raising your voice. You won the respect of the producers without beating your chest. You calmed us down and never lost sight of the big picture, always serving the members. You won our confidence because you treated all of us with respect.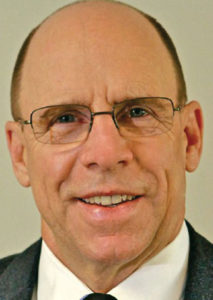 Congratulations on receiving the Editors Guild's Fellowship and Service Award. No one is more deserving.
Bruce Doering
Colleague; Executive Director, IATSE Local 600, International Cinematographers Guild
•
I met Joe in 2005. My first impression was how likable he was and how easy it was to talk to him. After our conversation, I walked
away feeling impressed by what we had discussed because of his insight, sense of humor and sense of fairness. Whether you just met Joe or have known him for a long time, the impression you get is that he is a man of great character and integrity who is intelligent, funny, fair, loyal and a true gentleman.
Joe is the kind of man people seek out because of his qualities. He is a leader and a team player with the ability to bring people together and treating all with the same respect, no matter their position, be it producer or stagehand; in Joe's eyes, everyone is equal. He has never made anyone feel like what he or she had to say was irrelevant. No matter the idea or thought offered, Joe does not discount or dismiss it; that is his way of making people feel like they are part of the solution.
When Joe is sharing a story or telling a funny joke, you get that there is a moral or a point to it. He is as thoughtful as he is thought-provoking. After meeting him, I knew I had found a lifelong friend and mentor. He has taught me many things, and for that and many other reasons I have the deepest respect and admiration for him. You are a true friend Joe; thank you.
Ron Garcia
Colleague/Mentee; International Representative, IATSE
•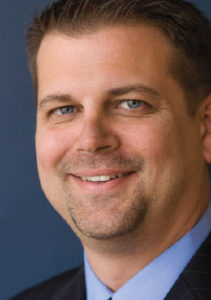 Joe Aredas is a consummate gentleman, and is the type of union member and representative we should all aspire to be.
Joe has expressed from the very start of his career that he appreciated the life his union membership enabled him to have, and fully understood that the union is only as strong as its members. From the beginning, he took an active role in learning the contracts, and serving in any capacity in which his abilities would be of use
in strengthening and improving the union for the rest of us. His wealth of knowledge and experience, his quiet competence in all that he does, is remarkable.
Joe has earned the right to be arrogant about his service and his accomplishments, but arrogance is not his style — in leadership or life. Joe is selfless, humble and a dedicated mentor. He listens, he ponders, he observes, and then quietly interjects the perfect comment or thought
that enables others to reach the best conclusions.
It is a privilege to know Joe and to call him friend. His years of service as an Executive Board member for Local 683 were an invaluable, unifying
and steadying influence during challenging changes in the industry. As a new Business Representative during that time, I appreciate, and will be grateful always, that Joe made himself available to assist, to give advice and encouragement.
Congratulations to Joe Aredas on receiving this honor. There is no one more deserving.
Scott M. George
Colleague; Western Assistant Executive Director, IATSE Local 700, Motion Picture Editors Guild; former Business Representative, IATSE Local 683, Laboratory Film/Video Technicians and Cinetechnicians
•
I first met Joe in the early
1980s while he was Assistant
Business Representative at Local
695. Throughout the years, I've always been impressed with his dedication to the union, even during the period when he was in management. His fairness was always evident.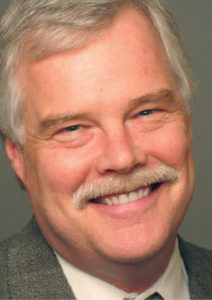 When he was head of the
West Coast Office of IATSE, we had occasion to sit in many negotiations together, and his calmness and professionalism never wavered. He has always had grace under fire —
no matter how uncomfortable the situation — and I have been present many times when most people would have at least shown some sign of being under pressure. Never Joe. Calm, matter of fact and wise in a way that immediately is evident, Joe is an example of one of the finest people who have had a long history in IATSE. His character is beyond reproach.
He also served on the Board of Local 700 after we merged with Local 683, and was a respected voice of reason and experience from which we all benefited. Congratulations, Joe.
Ronald G. Kutak
Colleague; National Executive Director, Local 700, Motion Picture Editors Guild
•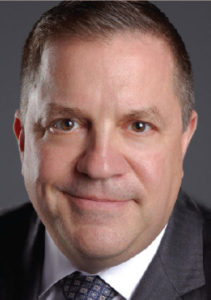 I have been privileged to know Joe Aredas for nearly 16 years. He is a man of great honor and dignity. He has great compassion for his family (he used to call me his "other son"), for his colleagues and for all humankind. When he was charged with heading up the IATSE West Coast Office in 1998, Joe brought with him a breath of fresh air and an admirable work ethic. He also brought a new vision for building relationships with local unions, employers and community allies. This vision greatly contributed to the success of garnering the respect of all and providing IATSE members with the best representation they deserve. I am delighted that the Editors Guild is paying tribute to Joe with this year's Fellowship and Service Award, and I can think of no one more deserving of this honor. I extend my heartfelt congratulations to Joe and I am proud to have him as my colleague, but also as a very dear friend.
Matthew D. Loeb
Colleague; International President, IATSE
•
I first met Joe Aredas, Sr., in 1981 when he was a Assistant Business Agent at IATSE Local 695. I was working at Walt Disney Studios as a cinetechnician, building special effects projectors for EPCOT and Tokyo Disneyland, and was invited to join IATSE 695.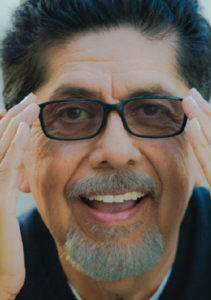 While I was at the local signing my new membership application,
Joe was very instrumental in encouraging me to participate in the local's membership.
His love of union labor and respect for our skills inspired me to become shop steward in the machine shop at Disney. I continued to remain involved as a shop steward at various other studios, and into my career as a camera assistant. Joe has continued to serve and mentor many members and remains a source of leadership with integrity that is rarely seen. I am happy that I am here to witness Joe receiving this distinguished honor, and am proud to call him a friend and mentor.
Representative, IATSE Local 600,
Vincent Mata
Colleague/Mentee; Business International Cinematographers Guild
•
I cannot think of anyone more deserving of the Editors Guild's Fellowship and Service Award than my friend and mentor Joe Aredas.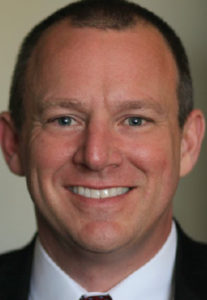 The five tenets of this award
— professionalism, collaboration, mentorship, generosity of spirit and commitment to the labor movement — are all contained in any accurate description of Joe. He was my predecessor as the head of the IATSE West Coast Office, and those are very large shoes to fill. Joe's calm-under-fire approach became apparent to
me — literally
— early on in
my career. We were driving to the LA County Labor Federation when some gang members began shooting
at one another. As the man with the gun approached Joe's car, I was yelling for him to go, which likely would have resulted in him hitting the gunman or getting us shot, or both. Joe very calmly locked the car doors and waited, with one foot on the gas and the other on the brake. The gunman passed by the car and kept going. Joe turned right (after signaling, of course) and we pulled into the Labor Federation. When I asked him why he hesitated, he replied that he didn't hesitate; he simply picked his moment. He followed up with a wink and said, "Patience my friend, patience." That was only one of many life lessons that Mr. Aredas has imparted upon me.
The stories are endless and the examples are plentiful. His patience and calm demeanor have served as a goal to which I strive. His willingness to mentor and teach the next generation is why I am in the position I am today. Congratulations on this achievement, Joe, and thank you for all you have done.
Michael F. Miller, Jr.
Colleague/Mentee; International Vice President/Director, Motion Picture and Television Department, IATSE
•
Joe Aredas, Sr…. When I hear that name and see his face, I know that everything will work out fine. Joe was head of Human Resources at CFI. I worked on the lot but not for the company at that time.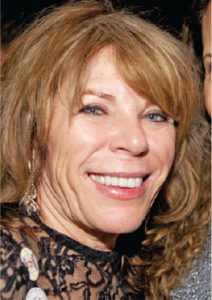 My husband Gary was a foreman
at CFI and was involved in many arbitrations with Joe. Gary would always report to me how fair and just Joe was in his decisions.
I joined the Local 683 Board of Directors in the late 1990s. Joe was always there to give his sage advice and to help mentor and guide us. He was our Zen Master of calm. I was lucky to transition with Joe to Local 700's Board of Directors. So many fond memories of picnics, bowling, IATSE Conventions and Joe's family… Thank you, Joe!
Christi Moore
Colleague/Mentee; Retired Negative Cutter and Board member of Local 700, Motion Picture Editors Guild, and Local 683, Laboratory Film/Video Technicians and Cinetechnicians
•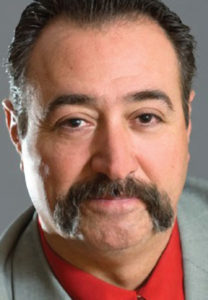 Congratulations on the Fellowship and Service Award to you, Joe! You have been an incredible colleague and friend over the many years of service to your craft and the industry. Your ability to bring folks together in a respectful and professional manner is the 58 you have done. colleague and friend envy of all who have known you. We wish you all the best in the work you still have left to do in the industry — and on the golf course. All the best to you and the family from Carmine and myself.
George A. Palazzo
Colleague; Senior Director, Participant Services, Motion Picture Industry Pension & Health Plans; former International Trustee, IATSE; former Business Agent, IATSE Local 729, Motion Picture Set Painters and Sign Writers
•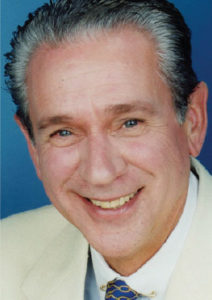 I want to congratulate you, Joe, on your outstanding service to
the entire motion picture community. These efforts have been no less than tremendous, whether it be in post-production, with IATSE, or serving the City of Los Angeles. Of course, it makes me feel great to have been involved with you as a friend and colleague for a quarter of a century. As they say, "It's not the job, it's the people." Never was that truer than in my case. It has been absolutely great to work with you. You're the best!
Michel Papadaki
Colleague; Retired Vice President, Sales and Marketing, CFI and Technicolor
•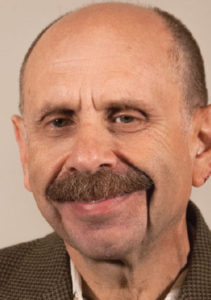 I have known Joe Aredas professionally for about 15 years. I have no particular anecdotes, funny or otherwise, to relate,
except that I'm pleased to go on record with the following:
Joe is a consummate professional who has the most amazing capacity to calm sometimes-less-than pacific waters and to forge consensus in situations that previously defied same.
When he came to the IA's West Coast Office to head it up, Joe did precisely what I just said; he brought order, a sense of purpose and a much more harmonious "vibe" to the meetings with and workings of the local business agents and all the others who interacted with the office. It was an unalloyed pleasure to watch him perform this apparent alchemy in which previous stalemates came unstuck and roiled waters unroiled.
Aside from the above, Joe is a gentleman and, in addition to my delight in calling him an esteemed colleague,
I take perhaps even greater pleasure in calling him my friend.
Scott Roth
Colleague; Executive Director, IATSE Local 800, Art Directors Guild
•
I thought my blood pressure was low. I thought I was practiced in the art of Zen. Then I met Joe and went to work for him. One of the nicest, calmest and, above
all,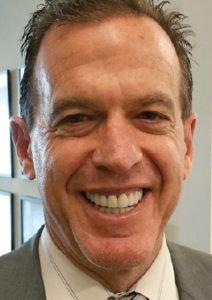 "gentlemanly" people one could ever hope to meet — let alone work for. In our business, and the chaotic nature of day-to-day activity, it was a great joy knowing that Joe was at the helm. The saying "the pen is mightier than the sword" epitomizes Joe's art of communicating and negotiating
in such a manner that all sides felt like a winner. Thank you, Joe, for being there and becoming a friend to not only to me but my family as well.
Lyle Trachtenberg
Colleague; International Representative, IATSE
•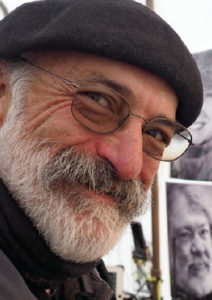 Joe Aredas has this lovely talent
of bringing wisdom without judgment to helping others. At his center, he is
a "people person," able to discern the underlying truth of a situation and bring resolution; he's a closer.
When I first met Joe 32 years ago, he generously helped guide my education as a new member of my union, IATSE Local 695, where he was serving as the Assistant Business Agent. He mentored me with sage counsel for the complex steps of my early career, and for that I remain deeply grateful. With passing time, Joe's capabilities provided him with a diverse resume of responsibilities in the worlds of labor and management. His commitment to finding solutions continued to emerge as he repeatedly served as the quiet voice in the room, bringing diplomacy and, most importantly, common sense to the proceedings. Our professional community has benefited immeasurably by his participation and contributions.
Mark Ulano, CAS
Colleague/Mentee; President, IATSE Local 695, Sound Technicians; President, Cinema Audio Society
•
I've known Joe for a dozen years. He was the head of the IATSE West Coast Office when I became the West Coast Counsel. We worked together until Joe retired early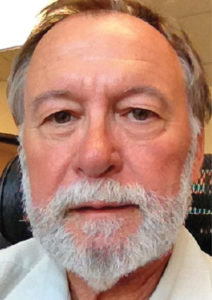 in 2006. Now we play golf together on the IA WCO Golf Team!
Jim Varga
Colleague; West Coast Counsel, IATSE