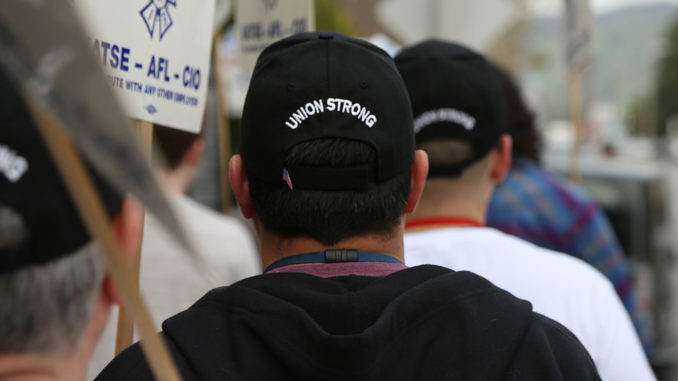 by Cathy Repola
Over the years, I, along with all of our contract enforcement staff, have been able to help members navigate through challenging workplace situations — to recoup wages, vacation and holiday pay; collect benefit contributions; properly reclassify the type of work being performed; and sometimes just lend an ear to a member who needs some personal support. Often in reply, thankful members ask to be called upon should the staff need their assistance.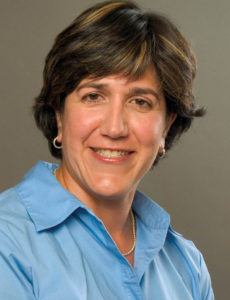 My response is always the same: Next time you hear a member say, "The union doesn't do anything," please point out that the members are the union, and tell your story
 of how you were helped. Below are examples of some of the help that the staff and I have provided to hundreds of members over just the last year. Most of these issues were successfully resolved without initiating the formal grievance procedures. No names are mentioned in order to protect both the innocent and the guilty.
UNSCRIPTED SHOWS, TERM AGREEMENTS
Over $45,000 in unpaid overtime and underpaid wages was recovered for several members.
Approximately 25 members who
were classified improperly resulted 
in $22,000 in retroactive wages and 
additional pension, health and IAP contributions.
UNSCRIPTED SHOWS, SINGLE PRODUCTION ENTITIES
Four different series failed to pay vacation and holiday pay. All were corrected; on one show alone, the payout totaled $15,000.
There was a series that claimed to have sub-contracted the editorial prior to having signed a union agreement. We challenged this and, as the result of a grievance, $55,000 worth of retroactive pension and health benefits were paid on the crew's behalf, and $17,500 in retroactive wages were allocated to assistant editors who were paid below the union scale rates.
PICTURE EDITORIAL – MAJORS AND INDEPENDENT AGREEMENTS
As per the agreement, we receive requests for shared editorial credits. Sometimes we discover assistant editors who performed the work of an editor, but were not paid as an editor. Requiring correction on these contract violations amounted to approximately $25,000 in retroactive wages paid to the assistants.
In another situation, two editors were incorrectly hired on a daily basis when they were entitled to weekly guarantees. One of them received $10,000 and the other $5,000 in retroactive wages.
If you were doing the math as you were reading this, that is over $713,938 in recouped monies for the Guild and its members in 2014.
POST-PRODUCTION SOUND
More frequently than should occur, we find people not properly classified. Sometimes people are at the Y16 rate when they should have been promoted to a Y9. After one year, people who start out at entry-level rates in the Y classifications do not get moved up to the journeyman rate, which is required. We also find Y16s being assigned apprentice editor work. We spend a great deal of time monitoring and correcting these situations.
LABS & VAULTS
During the very unfortunate closing of the remaining film labs, various seniority violations took place. These re-classifications resulted in nearly $165,000 being paid to members. In addition, over 1,000 additional hours were reported to the MPI Plans. In one instance, the additional reported hours qualified the member for lifetime medical coverage that she otherwise would not have achieved.
LOW-BUDGET THEATRICALS
We tend to find a great deal of wage violations in the low-budget feature world. Over the course of the last year, over $154,000 was collected for members who were improperly paid and over 11,200 under-reported pension and health hours were retroactively contributed.
DAMAGES TO GUILD
Sometimes there are violations of the union agreements where there are not any specific individuals affected, and, in those cases, we often seek damages paid to the Guild as a remedy.
For example, on one very low-budget feature, a music editor was not hired to do the music editing. During parts of post, there was not an assistant picture editor employed, only a picture editor. Because we cannot point to any specific person who should have been hired, damages were sought. In addition, on the same project, some sound editorial work was incorrectly sub-contracted out, which violated the union contract. Again, no specific individual(s) was impacted by this. That production company paid damages of $13,500 to the union.
Occasionally, the violations are intentional and sometimes they are errors or oversights.
On two other low-budget features, for some periods of time there was not an assistant editor employed. Damages of $13,290 was paid on one, and $19,500 on the other.
On an independent feature, damages of $11,000 were collected because it did not have an assistant editor employed, instead assigning those duties to the editor.
On a TV series that was under the Independent Agreement, the company failed to employ the appropriate number of assistant editors and ended up paying the Guild $22,000.
In the Eastern region, over $120,500 was collected in retroactive wages on behalf of 30 members. In addition, $78,648 in retroactive pension and health benefits were contributed on their behalf.
CONCLUSION
If you were doing the math as you were reading this, that is over $713,938 in recouped monies for the Guild and its members in 2014.
Sometimes members step forward and let us know about violations; sometimes we discover them ourselves. Some members are reluctant to speak up, while others feel empowered to do so. Occasionally, the violations are intentional and sometimes they are errors or oversights. However we arrive at a place where something needs to be corrected, the system works.
If you don't avail yourself of the help we can offer, you are missing out on one of the most essential benefits afforded to you as a union member.