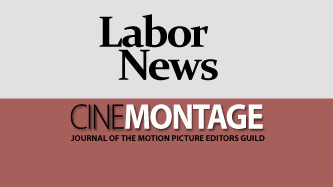 Reprinted from Deadline Hollywood by Erik Pedersen on November 21, 2020.
Herbert "Herb" Solow, who as an executive at Desilu Productions took Gene Roddenberry's original pitch for Star Trek and also held exec posts at several showbiz companies, has died. He was 88. His wife, Dr. Harrison Solow, confirmed the news to multiple sources.
Among the many Hollywood jobs in his long list were exec posts at MGM, Paramount, Desilu, CBS, NBC and Hanna-Barbera. He also was an agent at William Morris, a TV creator-writer-producer and author. Along with the original Star Trek, Solow was instrumental in such 1960s and '70s dramas as Mission: Impossible, Mannix, Medical Center, Courtship of Eddie's Father, Then Came Bronson and Man From Atlantis. 
He also served as Head of Programming and Production for the NBC Film Division and worked with such storied  directors as David Lean, Robert Altman, Herb Ross, Blake Edwards, Paul Mazursky and Michelangelo Antonioni. …