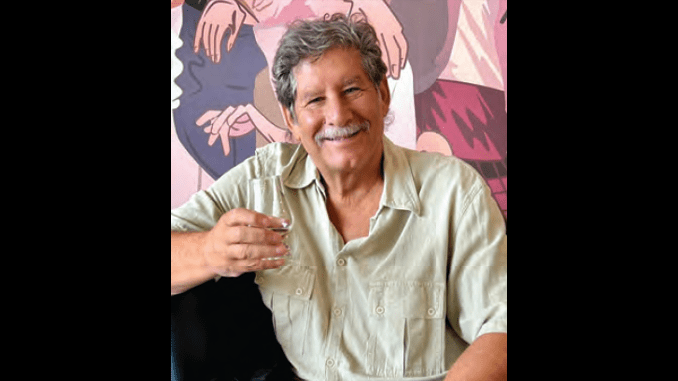 MAY 10, 1953 — JAN. 7, 2023
Rick Tuber, a television and film ed itor who earned a Primetime Emmy Award and an ACE (American Cinema Editors) Award for his work on NBC's "ER," died unexpectedly from a heart attack on January 7, 2023.
Rick's other editing credits include "Nash Bridges," "Bones," "The Unit," "Salem," "Chicago Fire" and "Wiseguy." He worked for Aaron Spelling, Stephen J. Cannell, Shawn Ryan, Steven Spielberg, Tyler Perry, Mimi Leder, Steven Bochco, David Mamet, John Wells and others.
He was also a book author: "Shanghai Cuts: A Hollywood Film Editor's Misadven-tures in China," chronicled his experiences working on a Dennis Hopper series in China. Tuber was also the author of several noirish novels including the soon-to-be-re-leased "Love, Death, and Whiskey: The Last Wee Dram."
Rick is survived by his wife Shirley, sons Neil, Peter, Sean and Sam, grandchildren Tyler, Jackson and Mia, and by his brother, Doug, a television writer. He was preceded in death by his father, Richard Tuber, an Emmy-winning TV writer, and his twin brother, Keith, an award-winning entertainment journalist.
— Rachelle Romberg Tuber