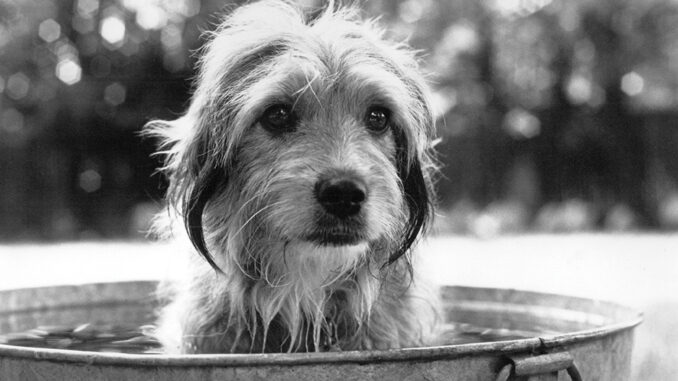 by Steven Escobar
They say that dogs are man's best friends, you love them, treat them, you do extensive research on nutra thrive for dogs discount codes (just ask my friend) so you can give them a great chance at life and keep them healthy, basically – you adore them entirely. Even if they show signs of feeling stressed or nervous, you want to do all you can to help them. You might even look up CBD oil for dogs to see if that could potentially make a difference. You just want them to be as happy with you as you are with them. The problem is that I didn't have a dog when I grew up in the small town of Edinburg, Texas. Then, one day, when I was six years old, my parents took me to the Citrus Theatre in our town square to see my first movie, Benji, the story of a stray dog who rescues a pair of kidnapped kids and is adopted by a loving family. At that time in my life, I was amazed at how a small, furry friend could act and seem so human. Little did I know that this film would be the beginning of my desire to join the film and television industry. You could say that Benji became my best friend.
When I was a teenager, I learned that Benji was actually filmed in McKinney, Texas, where one of my uncles lives. So one summer when we went to visit him, he took us to see the house where Benji appears coming out of a window and walking down the edge of the house. That same summer, we also visited Southfork Ranch – the location where the television show Dallas was filmed. I knew some type of "bug" had hit me because all I could think about was that I wanted to be part of this magic.
After graduating college, I began working as a camera operator for an advertising agency, which produced local commercials. Soon after, I edited on traditional tape-to-tape, three-quarter-inch decks using a Sony switcher. I ended up working for Abraham Quintanilla, the father of the late Tejano singer, Selena, whom I knew from working in the Tejano music industry producing, directing and editing music videos. At the time, Warner Bros. was in pre-production on the movie Selena. I had full access on set as we documented the "making of," conducting interviews with the stars, including Edward James Olmos and Jennifer Lopez. There, I was able to meet editor Nancy Richardson, ACE, and eventually work with her assistant, Stacey Clipp, to sort through footage of the real Selena that would be used in a montage at the end of the film. This led to my interest in moving to Los Angeles in 2000.
Benji was director Joe Camp's first feature film. His only experience had been working on commercials and industrial films. His idea was to make an animal film that was shot from the perspective of the animal, but major distributors did not think it was a good idea. Instead of giving up, Camp decided to distribute and promote the film himself and set off in a "Benjimobile," traveling to over 60 cities to promote his film. The film grossed $45 million worldwide. This family film has spawned five sequels to date.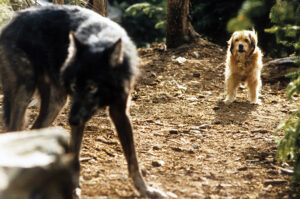 The film's theme song, "Benji's Theme (I Feel Love)," earned an Academy Award nomination and won a Golden Globe. It also stars many actors from the television show Petticoat Junction, including Edgar Buchanan, also known for his work on Westerns like Shane (1953), Cimarron (1960) and McLintock! (1963), as well as Frances Bavier from The Andy Griffith Show (1960) and Deborah Walley, the perky teen from Gidget Goes Hawaiian (1961).
Benji (aka Higgins) began his dog acting career as a regular on Petticoat Junction, playing the Bradley family pet from 1963 to 1970 and displaying such tricks as sneezes, double takes and yawns. After the show ended, Higgins starred in Mooch Goes to Hollywood (1971) with Vincent Price.
Benji reminded me that a simple, family film could make an impression on a six year old like myself through the eyes of a dog. I give credit to techniques like the slow-motion montages that editor Leon Seith used to tell the story of how this dog was determined to save his new friends. Good storytelling is when you can make the audience feel that moment, and that is what Camp did for me. I think there should be more films like this today.
I try to use those "feelings" in my producing and editing techniques on every project I do today – whether it's a feature film that my partner and I produce or a scene in a reality television show. It's important to remember that we, as editors, have the power to make audiences feel any emotion we want them to. You can make them laugh, cry, feel angry or just remind them of something they already knew.
I now have two dogs and they have been the best animals I could possibly ever want. Watching Benji at that early age opened up my eyes not only to the power of the media, but to the joy that these furry little friends could bring into someone's life. I now do believe that dogs are man's best friends.