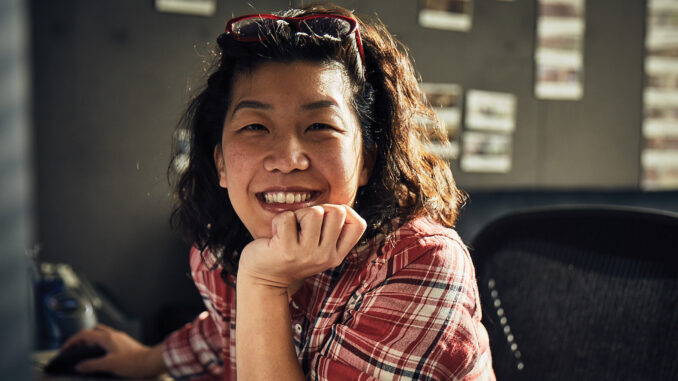 by Debra Kaufman • portraits by Christopher Fragapane
As the new comedy The Last Word premiered at the Sundance Film Festival January 24, editor Julia Wong, ACE, was recalling to CineMontage what a great experience she had cutting the movie. "Director Mark Pellington was a great collaborator and so much fun to work with," she says. "We hit it off right away."
The film, which is scheduled to open domestically March 3 through Bleecker Street Media, depicts a young newspaper journalist Anne Sherman (Amanda Seyfried), who has a complicated relationship with retired businesswoman Harriet Lauler (Shirley MacLaine). Harriet is so controlling that she wants her obituary written in advance of her death, a task that the newspaper assigns to Anne. But the reporter soon finds that no one has anything good to say about Harriet.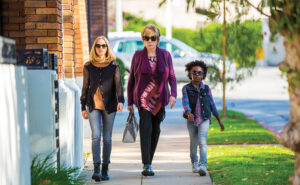 Wong got the job of editing The Last Word by a circuitous route. Director Peter Segal, for whom she'd edited a pilot, recommended her for a TV show. She didn't get that job, but impressed one of the producers, who then recommended her to Pellington. "I interviewed with Mark over lunch and we talked about how the script personally affected us," Wong reveals. "I said that the movie has to be delightful and meaningful. And when I said that, he said, 'I'm sold.' We agreed on what the movie would really be about."
Soon after beginning work in February 2016, Wong felt she was in the midst of a creative experience. "I learned a lot on the movie about discovering the magic in characters," she says. "I was thinking about how when you read the script, you have one idea, and when you get the footage, it's something else. And you, the editor, have to figure out what that is and forget what you thought it should be."
In an early conversation with Pellington, Wong recalls telling him that Amanda's character seemed quite confident, and she felt that, instead, the character should have an arc toward confidence. "But he didn't see her as the mousy character who gains confidence," she says. "That seemed too cliché. He wanted to explore what it really might be like for a twentysomething woman who hasn't quite caught up to the adult world she was living in. His take was more subtle, and I realized it was a more genuine approach to the character."
The film's other challenge was to find the balance in the drama. "We didn't want it to be a melodrama, but we did want it to be meaningful," she explains. "Mark thought that was a broad line, a grayer area, and I thought it was a finer line. To walk the proper line, we had to argue it out."
Their process of working together was also delightful and meaningful itself. "Some days, we spent more time at the wall where my scene cards were than on the Avid itself," she remembers. "We talked a lot about what we were feeling at specific points in the movie, and what the characters deserve at that point — or if they had earned the moment. I felt we were asking all the best questions."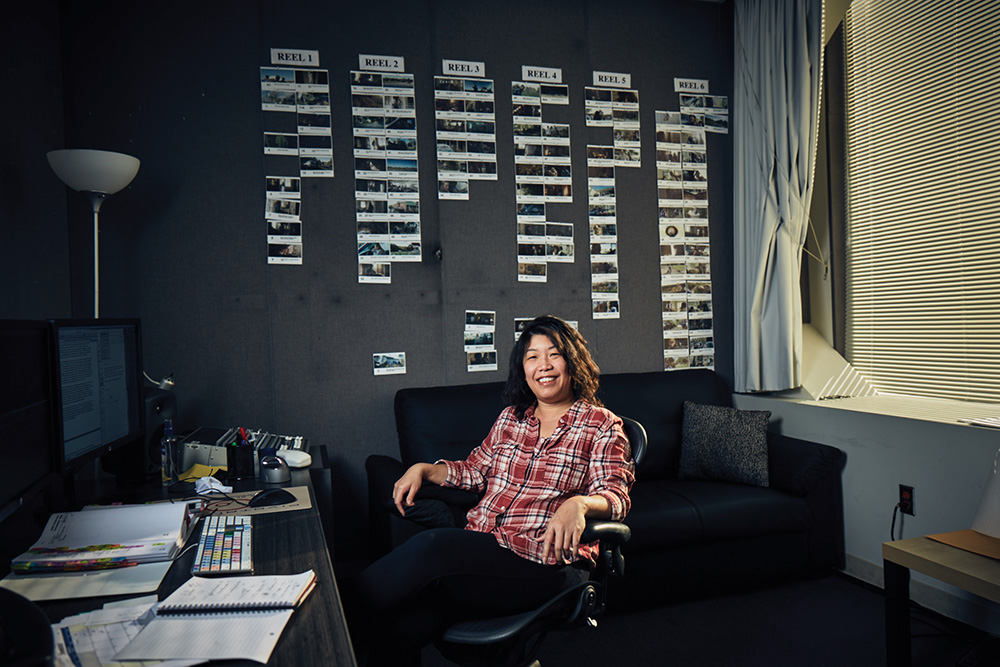 Editing The Last Word was a departure for Wong, who counts Terminator 2: Judgment Day (1991) and The Matrix (1999) as two of her favorite movies. "I love action movies," she admits. "They're my favorite movies to watch and cut." Not many women edit action films, but Wong cut her teeth on End Game, a 2006 actioner by director Andy Cheng. In addition to that film, she was also an editor on Hercules (2014) and X-Men: The Last Stand (2006), and was the action editor on Red Riding Hood (2011).
Wong, who recently became a member of the Academy of Motion Picture Arts and Sciences, credits the launch of her career to the American Cinema Editors (ACE). As a film student at Temple University, she initially tried writing, directing and cinematography before editing clicked with her. "It was something I was immediately super comfortable with," she remembers. "I liked delving into the story — the exact same reason I liked writing."
In her senior year, she entered the ACE Student Editing Competition. "It was a scene from the network TV show I'll Fly Away," recalls Wong. "All the competitors had to edit the same scene with the same footage." Much to her surprise, she won. Going to Hollywood for the first time to accept the award was a life-changing experience. "It was exciting to be acknowledged for editing," she says. "I went to the Eddie Awards ceremony in a fancy dress, met Robert Altman and Oliver Stone and thought, 'This is what Hollywood is about!'"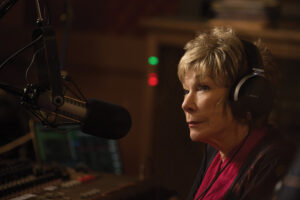 After graduating Temple, she found it an easy choice to move to Los Angeles, where she started off as a PA. "It was about paying my dues, running errands and all that," says Wong. "Even with raw talent in Hollywood, there was so much more to learn." She also learned about the ACE Internship Program and, since she had already won an ACE award for Student Editing, applied to the program and was accepted.
Being an ACE intern was another career-changing experience. Working at ACE's Blue Ribbon screening, she met editor Mark Goldblatt, ACE, who was in charge of the event and who, coincidentally, had cut one of her all-time favorite films, Terminator 2.
"I was floored by his presence," reveals Wong. "He was super nice, and I gave him my very short resume." Goldblatt's assistant editor, Caroline Ross, was editing Wedding Bell Blues (1996), her first feature as a full-fledged editor. She needed an assistant and Goldblatt put the two together. "I jumped at the chance," says Wong. Although there wasn't much money involved, she knew it was a great opportunity to learn more — and she did. "Caroline had so much to teach me," says Wong. "I barely knew Avid, so she taught me a lot."
Over the eight years she was an assistant, Wong worked for numerous editors. "I knew a lot of other assistants who worked for the same editor time after time," she says. "I jumped around a lot. At the time, I was disappointed that I hadn't taken the same path as some of those other assistants, but, in retrospect, I'm glad I had the chance to work with so many editors. I was exposed to many different styles of editing and got a very good idea of what could be done in the cutting room."
Then Wong met the editor she calls her "true mentor," Mark Helfrich, ACE. "He ushered me in to editing," she attests. "He hired me as an assistant; I'd been one for so long, I could do it with my hands tied behind my back." Working together on director Brett Ratner's After the Sunset (2004), Wong says she got the chance to practice editing a lot of scenes. "Mark took notice and kept giving me more to cut," she says.
When they got back to Los Angeles from the film's location, Helfrich continued to give her notes to keep changing the cut. "Brett took notice of my work and liked it," says Wong. According to her, Ratner had a lot of friends working on low-budget movies and was constantly trying to help them out. When one filmmaker friend needed a recut on his movie, Ratner recommended Wong and, again, she got the gig.
"I did it and I guess he thought I did a pretty good job, because he gave me another low-budget movie," she remembers. "Both Brett and Mark were constantly testing my mettle." Step by step, says Wong, she worked her way up to what was her biggest movie, Ratner's X-Men: The Last Stand. She next cut Good Luck Chuck (2007), a movie directed by her mentor Helfrich. "My relationship with Mark continues to be a very rewarding one and he's watched out for me," says Wong, who notes that they still work together, most recently when they were co-editors on Ratner's Hercules.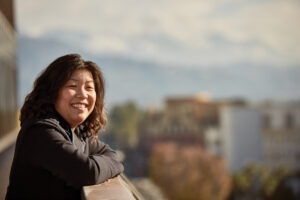 Wong's career has also involved working in television as well as feature films, including Prison Break (2005-09), Reckless (2104), and most recently, MTV's Ken Jeong Made Me Do It (2015), directed by Segal. "I like working in both film and TV," the editor concedes. "Sometimes, after I'm on a feature for eight or nine months, instead of going into the next big project, it's nice to do a pilot for five or six weeks. And I get to meet new directors. It's fun and different." Being versatile is especially great, she adds, in an era in which "TV has gotten really great."
Becoming a member of ACE two years ago closed the loop for Wong, whose career got its first boost from the organization. "Mark Helfrich and Mark Goldblatt recommended me for membership, which made me very proud," she says. To make the circle even more complete, Wong has voted on the Student Editing Competition, taking her back to her own beginnings.
In November 2016, she was invited to join the Academy, sponsored again by Helfrich as well as editor Dorian Harris, ACE. "There's been a push this year at the Academy to be more diverse, and I think it's great," she says. "I've only been in for several months, so I'm still learning about all the different committees. It made me think about what's important for the future of the industry."
Wong is currently working on The Domestics, directed by Mike P. Nelson, about a couple in a troubled marriage navigating a post-apocalyptic world and, in the process, rediscovering the meaning of their partnership. "I just recently finished my cut and showed it to the director," Wong recounts. "He said it's a lot funnier than he thought it would be — and he liked it. That might be from my comedy background. I just wanted to have fun with it. Even the most serious film could use those clever moments that make you laugh."