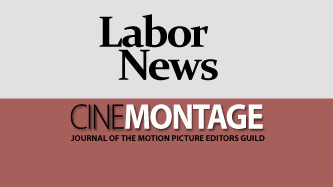 Reprinted from Deadline Hollywood by Tom Tapp on December 3, 2020.
In a release late Thursday, California Governor Gavin Newsom announced his Regional Stay-at-Home order would go into effect on Saturday at 12:59 p.m. PT. The triggering metric for the order would be when a region of the state has under 15% of its ICU beds left. That region would then have 48 hours to make adjustments.
The release also indicates that none of the state's five regions "currently meet this threshold but some are projected to within the next week."
One change from Newsom's announcement earlier in the day is how long regions have to come into compliance. At his noon press conference, the governor said there would be a 48-hour grace period. But the actual order as written says, "For Regions where the adult ICU bed capacity falls below 15% after the effective date of this order, the Terms of this Order shall take effect 24 hours after that assessment." …
Los Angeles Mayor Issues Safer-at-Home Order: 'It's Time to Cancel Everything'
Reprinted from Deadline Hollywood by Tom Tapp on December 2, 2020.
Forty-five minutes before he addressed the public on Wednesday, Los Angeles Mayor Eric Garcetti signed a new "Targeted Stay at Home Order." He then went before the public and spoke for over 30 minutes without mentioning the order.
Instead, Garcetti flooded the zone with superlatives and snappy phrases such as, "Just be smart and stay apart" and "It's time to cancel everything."
There's not much new in order itself. The city has no health department of its own and has generally leaned on LA County's health officials to issue guidance such as this.
Garcetti's late Wednesday order basically parallels the "Temporary Targeted Safer At Home Order" issued by the county late last week. …