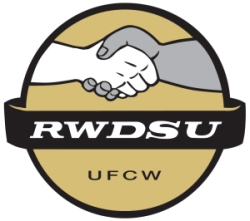 Reprinted from Yahoo Finance by Max Zahn  with Andy Serwer on April 2, 2021.
In a new interview with Yahoo Finance, US Labor Secretary Marty Walsh suggested the results of a historic union vote at an Amazon (AMZN) warehouse in Alabama are imminent. He also objected in general terms to anti-union "intimidation" amid concerns over a campaign waged by Amazon to dissuade workers from supporting the organizing drive.
"The Amazon situation — we're going to see what the result of the vote is in the next few days," Walsh says.
Vote-tallying by the National Labor Relations Board began on Tuesday but observers expected a protracted process since both sides — the Retail, Wholesale, Department Store Union (RWDSU) and Amazon — could exercise their right to challenge each of the thousands of votes based on eligibility or procedural concerns. …
What We Know About the Amazon Union Vote Count
Reprinted from The Washington Post by Joseph Pisani on April 3, 2021.
… The National Labor Relations Board, which is overseeing the process, is going through the votes with representatives from Amazon and the Retail, Wholesale and Department Store Union. Names and signatures are being reviewed, but not how those workers voted, which will be done afterwards in an anonymous tally. Voters put their ballots in two envelopes to keep the vote secret. …
When will we knw the results?
That part is still unclear. A lot depends on how many people voted. The NLRB has not released a figure on the number of ballots submitted, nor how many have been contested so far. If the number of contested votes are enough to change the final outcome, hearings may be held to have those votes counted.
What happens if the union wins?
Amazon would need to start negotiating a contract with the New York-based RWDSU, which is leading the organizing efforts for Bessemer warehouse employees and represents 100,000 workers at poultry plants; cereal and soda bottling facilities; and retailers such as Macy's and H&M. But the company could file objections to the vote or start legal battles, delaying the contract negotiations by weeks, months or even longer. …