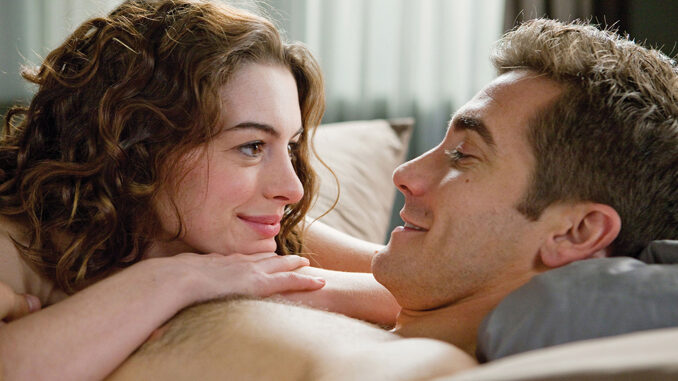 by Bill Desowitz
It's funny how it has taken director Edward Zwick and editor Steven Rosenblum, A.C.E., eight films together to return again to their thirtysomething TV roots from the 1980s. But that's exactly what they've done with Love and Other Drugs, a romantic comedy about the cutthroat world of pharmaceutical sales and the rise of Viagra in the 1990s, starring Jake Gyllenhaal and Anne Hathaway, which opens November 24 through 20th Century Fox.
But lest you think that Love and Other Drugs is a far cry from Glory, Legends of the Fall, The Last Samurai, Blood Diamond or Defiance, it's still about mining emotional truth. "This is the closest thing to thirtysomething that we've done in a long time and is really what we always wanted to do with relationship movies," admits Rosenblum, who's been Oscar-nominated for cutting Zwick's Blood Diamond and Glory, as well as Mel Gibson's Braveheart.
"Ed and producer Marshall Herskovitz are very interesting as a pair," Rosemblum adds. "They write together and are complementary––and they each have issues they want to deal with. We all love that big canvas as well. I'm very comfortable on that big canvas, because those are the movies I saw as a kid. Spartacus was my movie. We talk about it all the time."
And yet Rosenblum, who is part of Zwick's trusted inner circle, had some initial reservations after reading the script for Love and Other Drugs, adapted from Jamie Reidy's memoir, Hard Sell: The Evolution of a Viagra Salesman. "It lacked surprise," the editor says. "Then Ed said something that changed my perspective: 'But don't you understand? It's going to be really funny.' And as soon as he said that, I was on board. I love comedy, but don't get the opportunity to do it much. And, of course, we lucked into Jake and Annie and they 're great––especially Annie, which I didn't realize until I started looking at her material. She reminded me strangely of Denzel Washington, with that complete inability to be false."
Still, Rosenblum wondered if it was going to work. After all, the film veers back and forth from comic farce to tear- inducing melodrama, as Hathaway's free- spirited co-protagonist suffers from Parkinson's disease and initially resists Gyllenhaal's player, who's always on the make.
"The thing that makes the movie function best is a sequence with real Parkinson's people discussing their disorder," Rosenblum adds. "And it works because they tell sex jokes and do all sorts of stuff that makes you realize they're just like other people, only with this disease. And it enables us to also be crude with our humor. It's the whole point of the movie encapsulated in one little bit, which is so nicely emotional."
The film takes us back to the '90s, when Viagra started a cultural revolution. "Our main characters sit around and talk about things with no clothes on during a good deal of the movie, like many people do in real life," Rosenblum continues. "To me, it was very natural and part of what makes the movie feel fresher than your average romantic comedy. And there's some connection to Viagra in allowing us to portray both the reality and the crude- ness of this 'miracle' drug."
That's not to say there weren't difficulties maintaining tone, such as accommodating the hilariously funny Josh Gad, who plays Gyllenhaal's brother, or trim- ming an orgy scene that veered too far from the emotional core.
"All of a sudden, I've got Ed writing pages, day in and day out, trying to figure out how to get Josh into more scenes because he's so funny," Rosenblum relates. "And one of the two biggest laughs in the movie is Josh essentially masturbating to a tape that he's watching of Jake and Annie. And yet you're talking about a movie about falling in love, even though the woman doesn't want to because she has an incurable disease and doesn't want to be pitied, and he's a guy who can't commit to a woman because he screws everybody. So the tonal challenge of just keeping those story lines together became the issue."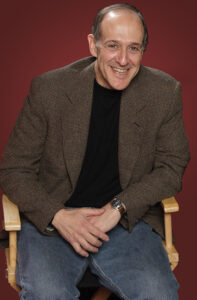 But the editor, who prefers working on the Avid, says a lot of it is solved with music, including needle drops and an eclectic blend of period and not-so-period rock tunes. "I love working with music, so I would play with stuff," he reveals. "Music supervisor Randy Poster's on the film, and he would send me stuff. My daughter worked on the film as a PA and gave me stuff too. I also had music from my past that happened to like. I thought we'd stay in period whenever they're listening to music in the movie, but not when the music is commenting on a scene. There's Billy Bragg and Wilco's 'Man in the Sand.' Fleetwood Mac's 'Show-Biz Blues' and The Kinks' 'A Well Respected Man.'
"Editing is music, essentially, and your rhythmic abilities are important," he continues. "And if you don't have them, you can't possibly succeed in the business of editing. It's so interesting."
So was working with his co-stars, who previously appeared together in the acclaimed Brokeback Mountain. "The good news is that both actors adore each other," Rosenblum observes. "A certain amount of the film is Annie doing videotapes; she films Jake and then Jake will turn the camera and film Annie. They were actually doing it and loved it. There was a critical scene, and she wasn't really getting it––and she knew it––and Jake would be there holding her hand, so that comes across on film."
What was it like collaborating with Zwick on Love and Other Drugs? "The thing about Ed is that he's the only per- son with whom I have complete and total shorthand, so we work in essentially non-verbal ways a lot of the time," Rosenblum explains. "He never tells me how to cut anything for lots of reasons. I'm so ornery that he knows I won't do that, so he'd just as soon let me find my own way––and then we'll fix whatever he doesn't like.
"I think that Ed likes to shoot two cameras a lot because it enables him to shoot quickly," Rosenblum continues. "On the other hand, that compromises certain camera moves. When you're making a movie like this one, for not a lot of money, you have to shoot fast. It requires a certain amount of cutting, but I'm happy to let things play as humanly possible, if there's a reason to stay on the characters. But often the audience expects to see a privileged view of what they deem essential at any given moment, so it makes staying on shots a little harder than it used to be."
The element Rosenblum likes best about romantic comedies is the surprise. "The best romantic comedies are always real in their emotional makeup," he says. "At its heart, Love and Other Drugs is a funny love story. What we all want is for our partner to look into our eyes and say, 'I don't care what your problems are––I am there for you.'"