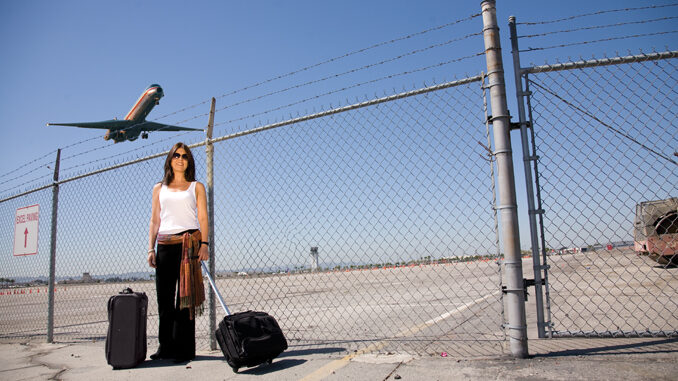 by Laura Almo • photos by Deverill Weekes
Since she discovered her passion for post-production while studying film at the University of California Santa Barbara, there was nothing up in the air about the career choice of Dana Glauberman, A.C.E. Originally interested in photography, she took a production class that had her doing everything from writing to directing and producing. It was that class––and cutting her Super- 8 short film––that opened her eyes to the joys and wonders of editing.
After graduating with a degree in Film Studies, Glauberman landed a job as a production assistant in the post-production department of Hearst Entertainment in LA. She worked her way up to apprentice, then assistant, and then served as additional editor on several features before flying solo as a picture editor.
Glauberman's latest film is Up in the Air. Based on the novel by Walter Kirn, it stars George Clooney as a corporate downsizing expert whose life as a road warrior is threatened. Due for release through Paramount Pictures December 4, it marks the editor's third collaboration with director Jason Reitman, after Thank You for Smoking (2005) and Juno (2007)––both of which earned her an ACE Eddie Award nomination. She was also recently chosen Editor of the Year by the Hollywood Film Festival.
Her previous film is the recent Jennifer Aniston vehicle Love Happens, and her editing credits also include work on House of Sand and Fog, Factory Girl and an episode of Northern Exposure. As an assistant editor, she worked both in tele- vision (Dr. Quinn, Medicine Woman, The Secrets of Lake Success) and features (The Birdcage, Six Days Seven Nights, Pirates of the Caribbean: The Curse of the Black Pearl).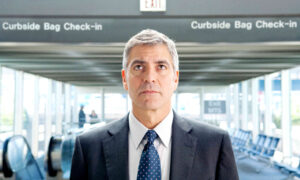 Editors Guild Magazine recently caught up with Glauberman to discuss her work on Up in the Air, her collaboration with Reitman and her love of editing.
Editors Guild Magazine: The writing in Up in the Air is smart, sophisticated and insightful. How did the film evolve in the editing from the final draft of the script to the final version of the film?
Dana Glauberman: This is actually one of the many things that I love about working with Jason Reitman. He writes fantastic scripts, ones that are, as you put it, smart, sophisticate and insightful, amongst many other things. Besides juxtaposing a few scenes, losing or shortening other scenes, or creating montages that were not in the original script––which are all part of the editing process––the film pretty much stayed true to what was on paper.
EGM: The film incorporates on-camera interviews with real people who had lost their jobs. How did this aspect of the story develop?
DG: Our main city of production was St. Louis. While there, the production put ads in the local papers, saying that they were shooting a film about job loss and were looking for people to talk about their experiences. There were hundreds of people who applied, and we ended up with 60-some on-camera interviews. These people were asked to talk about what happened, how they were let go, what they said, and what they wished they had said. This entire process was filmed, and we whittled the 60 interviews down to pieces, which often lead us into our scripted firings––a brilliant idea from Jason to add to our story.
EGM: The pacing is superb. How did you establish the pace and tone of the film?
DG: When I first cut a scene, I approach it using the natural pacing of the actors in dailies. Once the scene is assembled, I then go back in and make my trims. There are many very fast-paced scenes in Up in the Air, in which the characters are practically on top of each other's lines. This was established early on, particularly while Ryan [George Clooney] packs and goes through security, as well as in the relationships between Ryan and both of his female counterparts. We continue this style throughout the film; however, when we get to some of the firings, where the scene holds much more dramatic content, we often slow down to allow the emotion to set in, while still utilizing quick cuts of real people getting fired to lead us into the scenes.
EGM: There are some very emotional and revelatory scenes. Describe some of those and what you did in the editing to heighten the emotional tension.
DG: There are definitely some moments in the film that are unexpected and emotional, where you can hear a pin drop in the theatre, followed by the sound of a cumulative gasp when something is revealed. Without giving anything away, holding on a face or cutting back and forth between characters helps to height- en the tension within these scenes. Thankfully, all of our actors are so good, and deliver in every take, that I was able to choose between several takes in order to create the emotion that we feel while watching the film.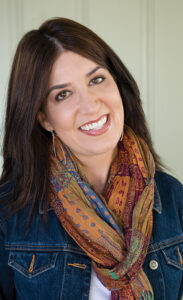 EGM: This film has a very realistic feel to it. What are some of the different techniques used to further the story and give it this feel?
DG: There are very few freeze frames and dissolves in the film, but we do mix both film and HD material. There is one section of the film––the wedding montage–– that was shot entirely in HD. Jason want- ed the feel of a real wedding, so he hired a wedding coordinator, a priest, a band, a video crew, etc.––and threw a wedding! This gives the audience the feeling of being there, celebrating with everyone. It certainly is true to the story, helps height- en the experience, helps to push relation- ships to the next level and definitely puts a smile on your face.
EGM: What were some of the challenges in editing Up in the Air?
DG: One of the biggest challenges was our schedule. We started production toward the end of February and had a 50- day shoot, which had us wrapping principal photography on May 14. We knew we had an unusually tight schedule for our desired premiere date of September 12 at the Toronto International Film Festival––which then got shortened when we decided to do a sneak screening at the Telluride festival a week earlier. We shot entirely on location in five cities around the country, so Jason flew home to Los Angeles almost every weekend to catch up on working with me because our schedule was so short. We actually had a similar schedule on Juno, although that was shot in 30 days, which ultimate- ly gave us an additional month of post- production.
I was fortunate enough to have an incredible crew on this film: assistant editors Maria Gonzales and Omar Hassan-Reep, and production assistant Michael Underdown––all of whom I appreciate a great deal, as they went way above and beyond the call of duty.
EGM: You've worked with Jason Reitman on Thank You for Smoking and Juno. Describe your working process and collaboration with him.
DG: Jason generally has a very strong sense of how he wants his movies to play, whether comedic or dramatic, even before going into production. Being that this is our third movie together, we had developed a very strong working relationship and a keen sense of what our styles are like. This makes for the perfect director- editor bond. Honestly, my favorite time of making the movie is once Jason gets to the cutting room after production wraps.
But Up in the Air was quite the different process from our prior two movies. On this movie, due to our extremely tight schedule, Jason was home working with me almost every Saturday of production. On the other two, although I sent him cut scenes via DVD or FTP, he often would wait until arriving in the edit suite before giving me detailed notes. Our process of working together face-to-face is pretty simple and involves a lot of trust. In fact, you cannot spend ten-plus hours a day, five-plus days a week in a room with someone whom you don't respect, trust or enjoy being with. My room becomes his office, and we work away until we are done.
"I consider film editing as one huge jigsaw puzzle."
EGM: I've heard that you're a real jig- saw puzzle aficionado. How does this help with the editing process?
DG: When I was a child, I loved doing jig- saw puzzles. I used to empty out the box of pieces on our dining room table and get lost in trying to fit them all together. Now that I am an adult and have a career, I consider film editing as one huge jigsaw puzzle. I get lost in trying to cut a movie together, much like when I was a kid. The only difference in my mind is that there is no right or wrong way of piecing a movie puzzle together.
EGM: Talk about your transition from assistant editor to editor.
DG: I have worked under some wonderfully talented editors, including Arthur Schmidt, Sheldon Kahn and Wendy Greene-Bricmont––all of whom taught me a great deal. Over time, they were all gracious enough to give me scenes to cut, and then would critique my work.
Eventually, I started receiving the trust and respect in order to continue cutting and was given "additional editor" credit on a few films. Many people started recommending me to edit very low-budget films in order to help build up my resume. My first big editing gig was with Jason on Thank You for Smoking, which helped open the door to many other opportunities.