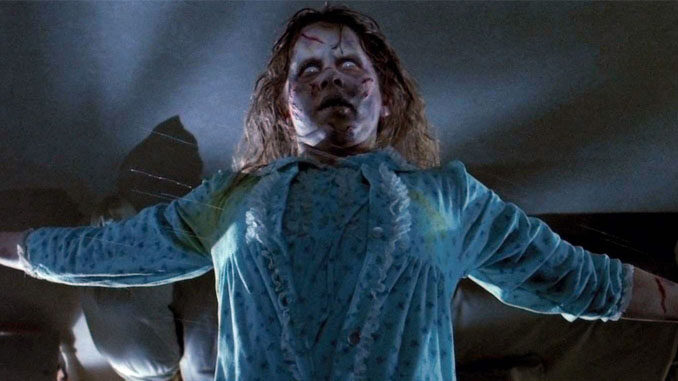 by Peter Tonguette
Colorist Mark Wilkins has a message for audiences: Think twice before believing everything you see on TV. A veteran colorist whose credits include Ugly Betty (2010-2016) CSI: Miami (2002-2012) and numerous television commercials, he cautions that colorists can brighten cloudy days and dial down the color of a red dress. Using digital technology, colorists both fine-tune and sometimes transform the palette of a project.
"The job is to make the project look how the clients want it to look, or make it look as good as possible, whether they shot it that way or not," says Wilkins, who joined the Motion Picture Editors Guild two years ago when he went to work for Level 3 Post in Burbank.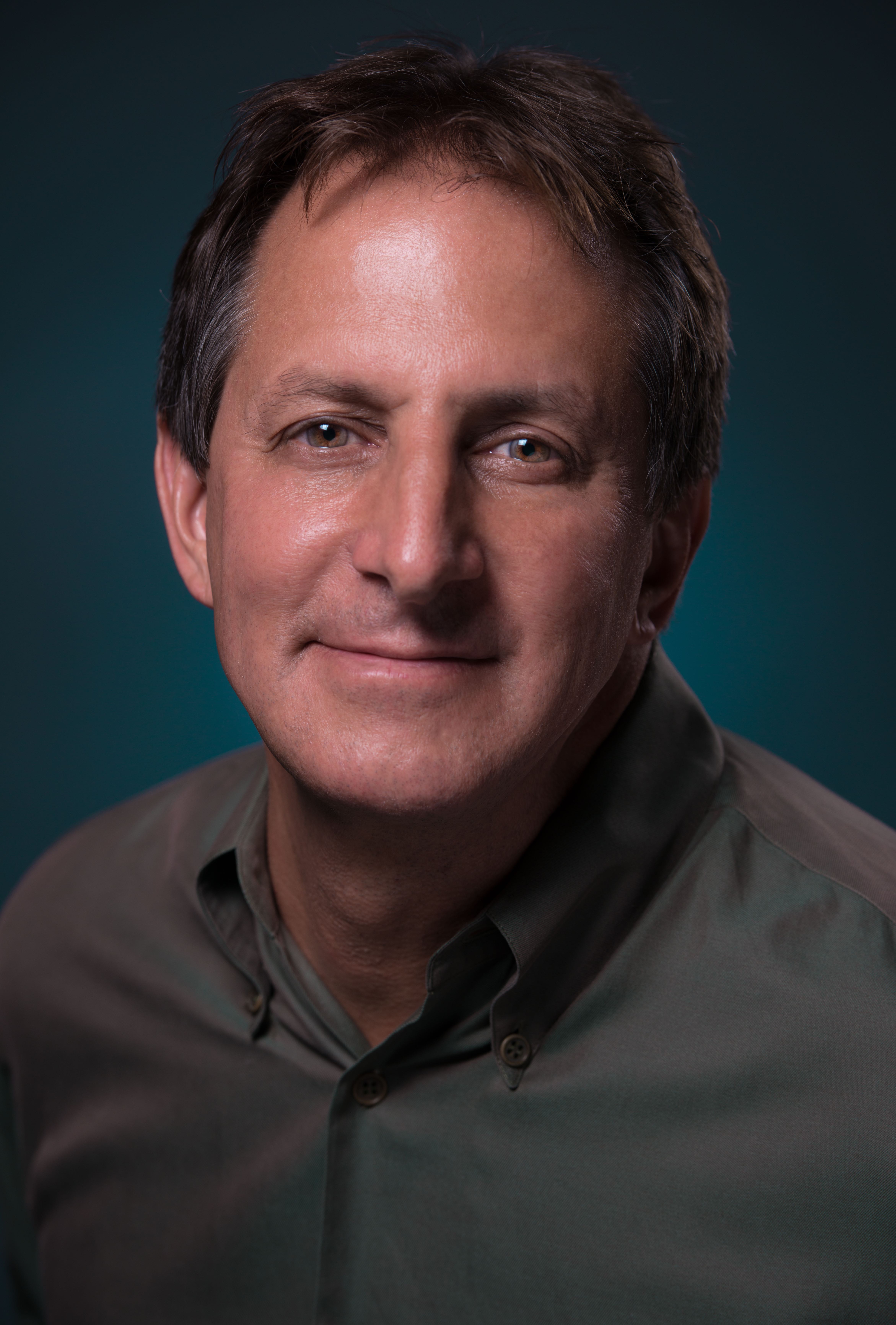 "We have an enormous amount of control over the picture, so regardless of what they shot, we can manipulate it in ways that you just can't imagine," Wilkins he explains. "We can make or break a show."
Film editors, the maxim goes, may toil in "the invisible art," but colorists practice what might be an equally inconspicuous yet important profession. If they done their jobs correctly, viewers will be none the wiser that what appears to be a blue sky was actually gray, or that the grain and texture in a retro-style show was not captured in-camera but added after the fact.
"We're underrated, but we truly decide the look of the show," Wilkins comments. "If I tell someone, 'I'm a colorist,' they think I do hair. But the directors of photography know what we do, and some of the really smart directors know what we do."
Wilkins' work was unlikely to have been taken for granted by the cast and crew of one of his most challenging projects, the first season of the Fox television version of a property synonymous with the supernatural, The Exorcist (2016-present) Based on the classic novel by William Peter Blatty that had already inspired William Friedkin's 1973 feature film and a succession of sequels, the show concerns a Chicago family — Angela and Henry Rance (Geena Davis and Alan Ruck) and their daughters Kat (Brianne Howey) and Casey (Hannah Kasulka) — contending with demonic possession. The series recently kicked off its second season.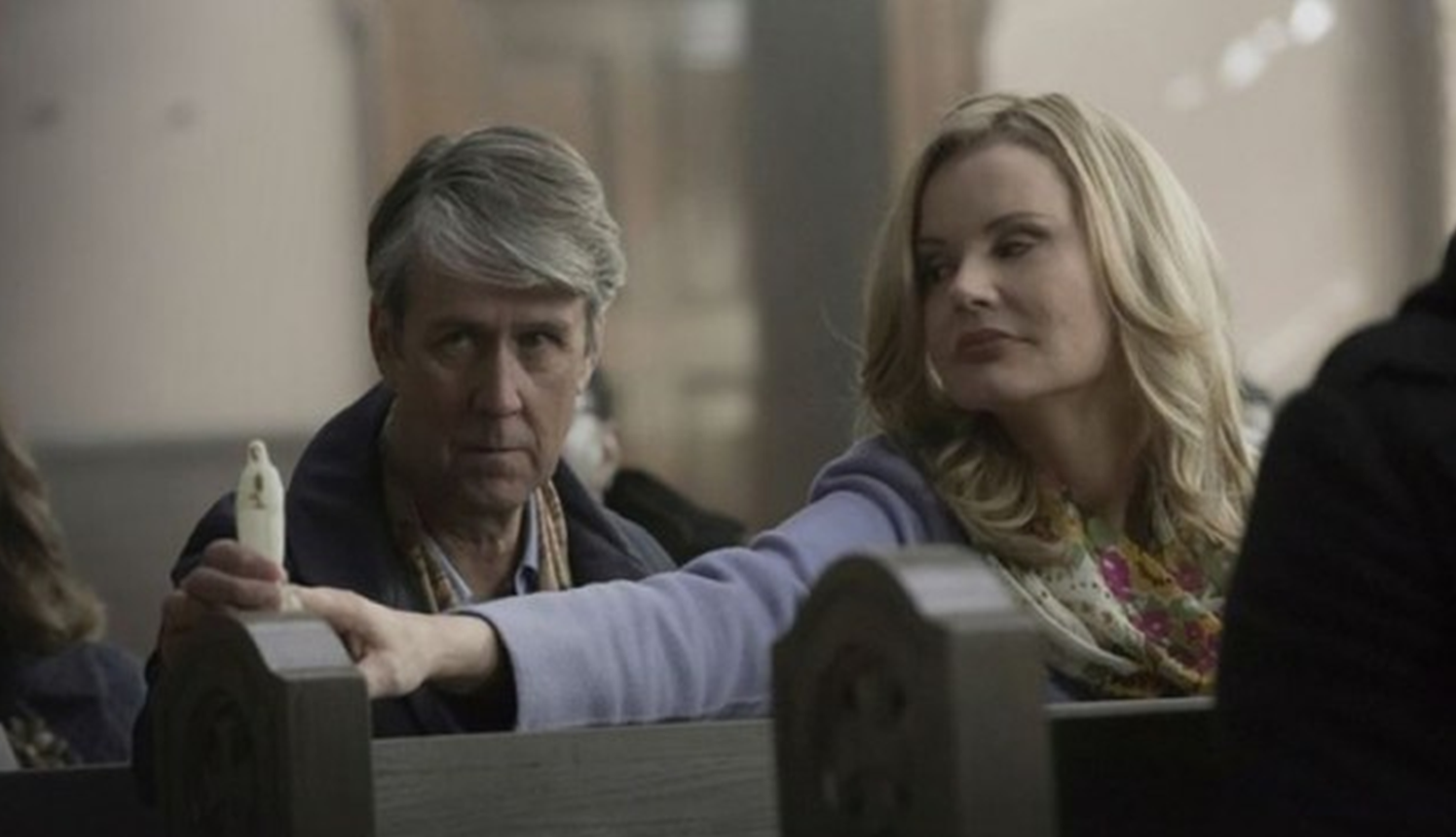 In recognition of the moody, dark visuals he contributed to Season 1, cinematographer Alex Disenhof was nominated for an American Society of Cinematographers Award for Outstanding Achievement in Cinematography in Television/Movie/Miniseries/Pilot.
Yet Disenhof's footage took a long and winding road to find its way to Wilkins at Level 3. For each episode, the dailies of the Chicago-shot show were sent to a facility in New York, where a colorist added lookup tables (LUTs). The footage was next shipped to a facility in Santa Monica, where a first pass at color correction was done, and finally to Level 3.
"I would actually finish the show with the DP's notes, but I ended up changing virtually everything," Wilkins remembers. "The DP would go back and forth with me or we'd send him files. It was a crazy, convoluted path, but ultimately I was the last peg in the wheel. Everyone had done their thing, and then I'd go through and trim and clean it up and get it to where the DP liked it. And then off it went to air."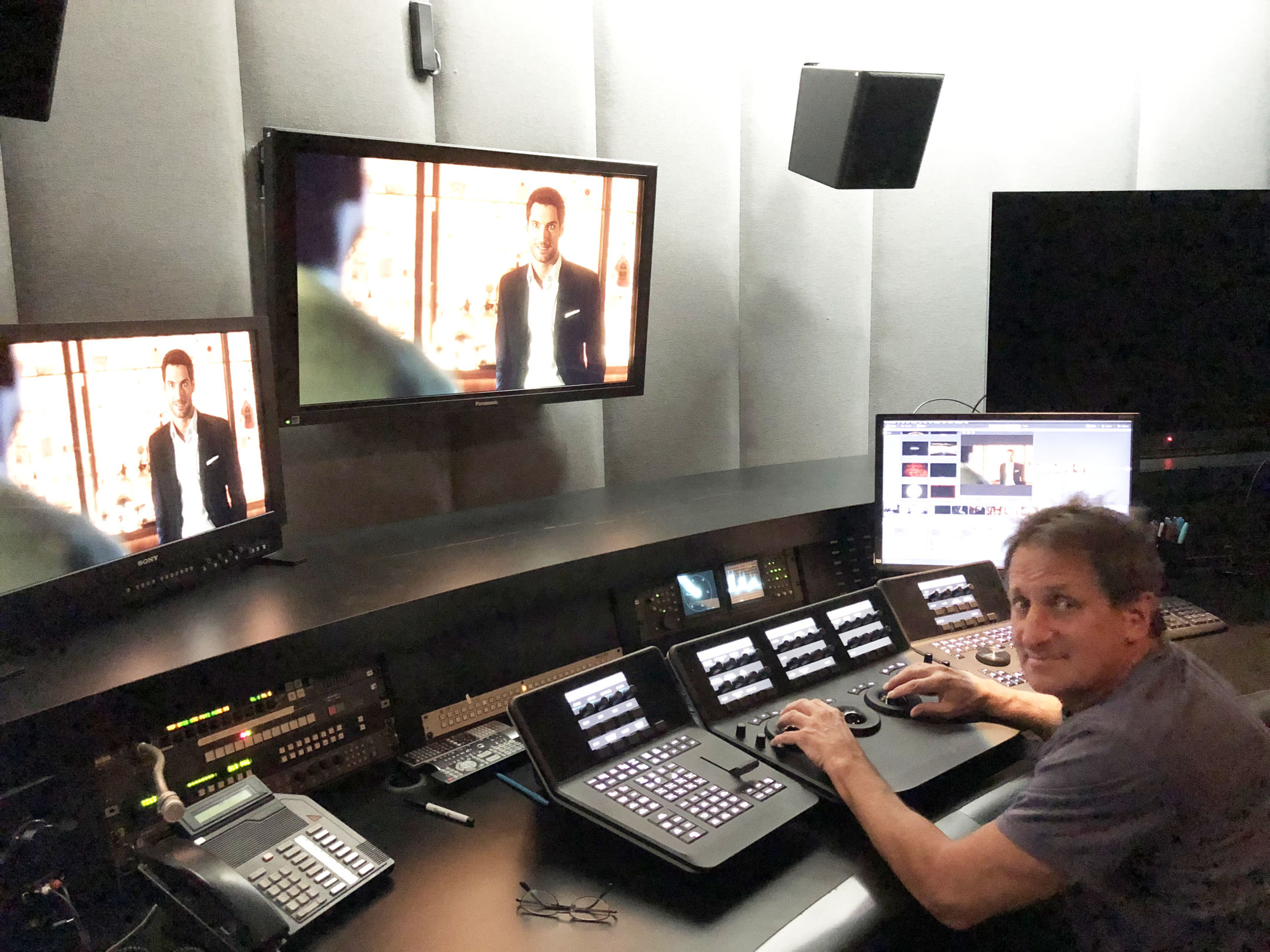 A native of Los Angeles, Wilkins himself took a circuitous path to a career in post-production. Although he received a degree in geology from Moorpark College, he quickly decided that the field wasn't for him. "I started calling around, and everyone I spoke to was so bitter that I thought, 'Well, maybe I was making a mistake,'" he recalls. "I still like geology but I never look back." Wilkins was introduced to post-production thanks to a chance job at a duplication facility. "Lo and behold, they had professional equipment," he says, "and I learned that." Eventually, Wilkins worked as a colorist at a succession of companies, including Encore Video, where his assignments included Dynasty (1981-1989), L.A. Law (1986-1994) and Doogie Howser, M.D. (1989-1993), as well as commercials directed by such luminaries as Herb Ritts.
"During the summer season, when the shows would go on hiatus, the commercial work would be insane," Wilkins remembers. "Then they would push the commercials out once the season started in September. It kind of flipped back and forth."
Following a stint at Technicolor, Wilkins received the offer to join Level 3 in 2015. "One of the colorists left Level 3, and literally overnight, I was told, 'You have to go to Level 3 and take over his jobs,'" he recalls. "I went to Level 3 and joined the union. It's really a nice place and very boutique-ish."
Wilkins color-corrects using DaVinci Resolve, which he describes as a "giant electronic box." "Think of Photoshop on steroids," he says. "But it's moving pictures rather than still frames." After editors prepare a locked version of an episode of a show, Wilkins inputs it, along with an EDL (edit decision list), into the software. "We usually have a discussion when we start the project as to what LUTs they used," he explains. "They tell me what camera they used and what they were going for, and we load that in and any other effects that they want — grain or whatever they request — and then we go through the show and do a preliminary pass."
When working on a scene, Wilkins first examines a wide shot and then scrutinizes close-ups to assure consistency. "As a starting point, we make sure that the blacks are balanced and level, and if there's a white cup in the scene, it's white and not tinted," Wilkins says. "Then we set an overall contrast ratio and decide if we want a look where we key gold in the highlights or just sharpen up the lowlights."
After spending time with an episode, Wilkins will often present a range of options to a DP or director. "I color-correct what they shot and save that in a buffer; then I color-correct what I like and save that in a buffer; and then I color-correct something more extreme if they want to go stylized; and then I show them A, B and C," he says. "I've been doing it so long that what I like is almost always what we go with."
On The Exorcist, Wilkins' expertise was tapped from the get-go. Before being hired to work on the series, the colorist met star Geena Davis. "Geena came into Level 3 and said, 'If you can make me beautiful and still keep this contrast, you got the show,'" Wilkins recalls. "She was sitting right next to me and I said, 'OK, let's see what we can do.' The look they wanted was to be drab, really moody and ominous, yet they still wanted to be able to see everybody. The executive producer said, 'You got the show.'"
Following the false starts in the color correction process, Wilkins collaborated closely with the DP, Disenhof. "When he saw the project that they delivered, he would have me change it all: 'This is too bright. No, these faces are too warm. No, the highlights are too blue. No, these scenes don't match,'" Wilkins says. "We ended up re-color-correcting two-thirds of the show easily. Ultimately, the look that he created was pretty awesome. It was spooky and had a really stylized feel to it."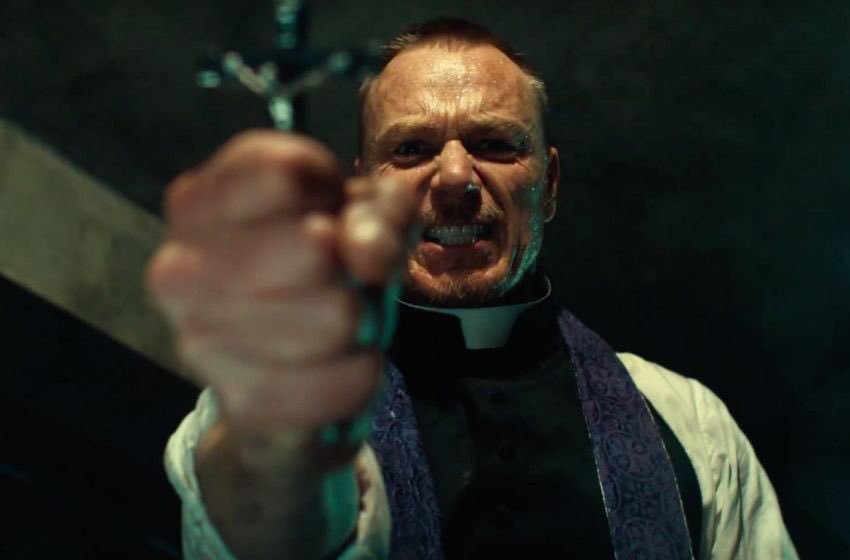 Wilkins' challenges varied from scene to scene. "They'd light one room with two candles but they'd want to see everything," Wilkins recounts. "So we tried to get things to come back from an otherwise incredibly dark set. Or vice versa: It'd be incredibly bright and we'd have to pull everything down to make it look moody."
And, while the colorist does not make cuts on DaVinci, he often implements effects as a time-saver. "The editors do the editing, I do the color and we try not to mix and match," he says. "But I end up doing a lot of effects in the box, because it's much faster and quicker for me to just fix wrinkles or scars or yellow teeth or whatever the issue is."
On The Exorcist, he not only had to make such minor fixes but also adjust the plethora of effects necessitated by the series' supernatural content. "The show was heavily composited — eye effects and crows flying into windows and smashing," Wilkins recounts. "That pushed back the delivery date because the effects would arrive and they didn't like what they saw, so they'd have the effects redone."
The colorist's challenge was to make such effects visible without sacrificing the dark imagery envisioned by Disenhof. "It was difficult color correction because they wanted it so moody," he concedes. "It was always a fight with how rich they could make the picture and yet still have you see everything they wanted you to see."
In the end, Wilkins — like Disenhof — was satisfied with the final product, though he rarely watches the fruits of his color-correcting labors. "You've already looked at it once or twice throughout, so it's really hard to get into it," Wilkins reflects. "It's really hard for me to watch TV or even go to the movies. If the plot isn't really intense, I tend to pick them apart because I can see errors, or that somebody did a sloppy key, or things don't match."
But Wilkins' life is not all about color correction. Although he long ago left behind geology, he maintains a sideline as a builder of spec houses in Southern California — an occupation he compares to his day job in its mix of creativity and technical prowess. "What I really, really like," he reflects, "is design and function."