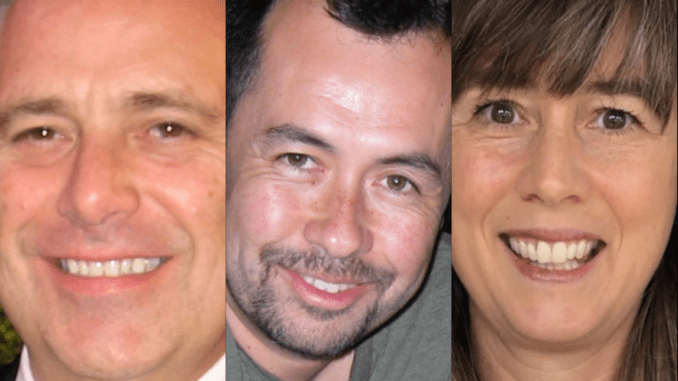 By Mel Lambert
Nominees within the newly combined category of "Best Achievement in Sound" Academy Award cover a wide cross-section of worthy narratives, ranging from cat-and-mouse naval action in the wartime North Atlantic, through an historic story about the writing of a seminal screenplay and a long journey across the post-Civil War west, to an animated feature about coming to terms with an afterlife, and how a drummer's life is thrown into freefall when he loses his hearing.
To get insight from the teams that developed these innovative soundtracks, CineMontage reached out to MPEG members Michael Minkler, CAS, Beau Borders, CAS and Warren Shaw, MPSE, who are nominated for "Greyhound;" Ren Klyce, Jeremy Molod, David Parker and Nathan Nance for "Mank;" Mike Prestwood Smith for "News of the World," working with Oliver Tarney, MPSE, and William Miller, CAS; plus Ren Klyce, David Parker and Coya Elliott for "Soul." Also nominated was the crew that worked on "Sound of Metal," including Nicolas Becker, Jaime Baksht, Michelle Couttolenc and Carlos Cortés. Several of these films have also received BAFTA nominations for Best Sound, plus CAS and MPSE Award nominations.
For the first time this year, the Academy has combined Sound Editing and Sound Mixing into one category, Best Achievement in Sound. The Academy Governors in the Sound category – Teri Dorman, Scott Millan and Kevin Collier – responded to a request for comment with a prepared statement:
"The changes in the way we work and the merging of roles through the use of digital technology warranted this change, with the end goal of continuing recognition for both disciplines and combining them under one award banner," they said. "This change cements our unity as a community. Understand that this consolidation in no way eliminates the number of potential statuettes that the Sound Branch has received, and in no way would diminish any member's contribution to that soundtrack but instead unifies us as the 'team' we represent. We do our best work when we work together, and now our one award actively reflects that. We are proud of this major accomplishment."
The 93rd Oscars Ceremony is scheduled to air live on ABC Television on Sunday, April 25. Final voting begins Thursday and will end Tuesday.
"Greyhound" – Warren Shaw, Michael Minkler, Beau Borders and David Wyman
"It is very gratifying that our picture received an Oscar nomination for sound, since it was a long process from initial idea to completion," said Minkler, who re-recorded dialog and music. A three-time Oscar winner for "Dreamgirls" (2006), "Chicago" (2002) and "Black Hawk Down" (2001) – together with 10 nominations – Minkler recalls that director Aaron Schneider's film had a long gestation period. "I first became involved with the picture three years ago, when Aaron and the producers, headed by Tom Hanks, who wrote the screenplay [based on C. S. Forester's acclaimed novel, 'The Good Shepherd'],  first floated the idea. We made a final mix in 2019 but then the producers at Playtone – Hanks and his creative partner, Gary Goetzman – started to rethink the project."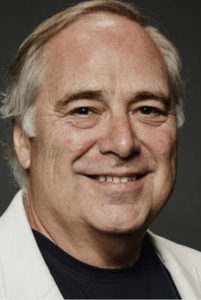 "Greyhound" takes place several months after the US entry into World War II, when the actions of an inexperienced navy commander – played by Hanks – has to lead an Allied convoy while being pursued by a German submarine wolf pack. For five days, with no air cover, the captain and his small force of three escort ships make their way through a dangerous area of the North Atlantic.
"The creative team wanted the film to move more quickly, and be more exciting, with more visual impact," Minkler continued. "As a result, in 2020 they delivered a re-edited and re-imagined picture with hundreds of new lines of dialogue, and hundreds of new or improved Visual Effects. Composer Blake Neely also reconstructed and enhanced his original score. The producers were looking to make the audience experience even more of the traumatic urgency that Captain Kraus and crew were experiencing." Reportedly, the additional costs were covered by Apple, which purchased exclusive rights to the film; of all the films nominated for the Oscar sound award this year, "Greyhound" is the only one that has not received a theatrical exhibition, being seen only on the AppleTV+ streaming service.
"We mixed both the original and the revised soundtracks at Ross 424 in the Hollywood Hills, with editorial being completed at Formosa Group," added SFX re-recording mixer Beau Borders CAS, who considers his Oscar nomination "a humbling surprise, given the complex post-production process," and other creative pressures; he was previously nominated for "Lone Survivor" (2013). "Our 7.1 channel final mix was completed with approval of Tom Hanks and Gary Goetzman in February, 2019. The film was acquired by AppleTV+, and the team then revisited the film with additional dialogue and music." But by then, in early 2020, Borders became busy with another picture, and Covid hit.
"Richard Kitting stepped into the mixing chair and handled the sound FX updates and picture conforms, along with Christian Minkler, who finished the mix and did the Atmos upmix," Borders said. "They did an outstanding job of adjusting the existing sound effects to match the new visuals, all while keeping the integrity of our original SFX mix." The 7.1-channel finals were upmixed to Dolby Atmos Immersive Surround format which, Borders said, "elevates the intensity of the film to a whole new level."
Supervising sound editor Warren Shaw handled the sound effects and sound design needed to flesh out and enhance the mix. "He cut a lot of water sounds," Borders said, "as well as ships and torpedo noises that helped to bring the SFX to another level, and match the on-screen action." "Warren was an integral part of our team during the mixes," Mike Minkler added. "He is wonderful at building the overall soundscape."
ADR also proved a challenge, Borders recalled. "Tom Hanks wrote new lines that would add to the frenetic pace yet also contain accurate naval jargon, with multiple, overlapping voices as instructions are relayed though the chain of command from the bridge. As a result, the soundtrack really came to life; the final dialogue mix really amped up the tension." "Yes, it was an exciting two-year journey," Mike Minkler said. "My biggest joy on that journey was receiving such huge gratitude from producers Gary Goetzman and Tom Hanks."
"Mank" – Ren Klyce, Jeremy Molod, David Parker and Nathan Nance
"I was overwhelmed yet very humbled to receive a second Oscar nomination this year," said Ren Klyce, who served as sound designer, supervising sound editor and music re-recording mixer on "Mank," having worked on all of director David Fincher's films since "Se7en"(1995). "This was a very personal film for David, who has been nurturing the story idea for many years; he based the film on a screenplay written by his father, Jack Fincher, who, sadly, died before his work saw the light of day."
The recipient of 10 Oscar nominations, "Mank" follows the fortunes of social critic and screenwriter Herman J. Mankiewicz during the Thirties as he races to complete the screenplay for Orson Wells' seminal film "Citizen Kane" (1941).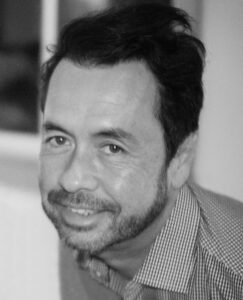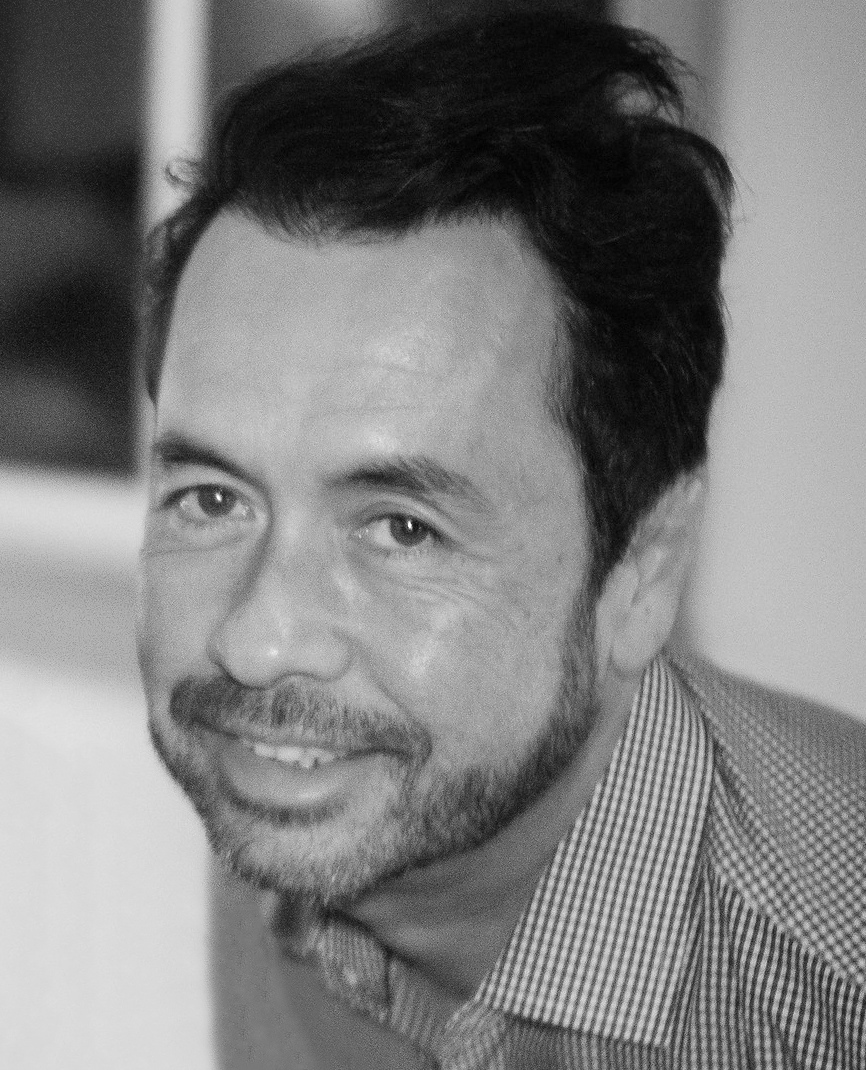 The black & white film stars Gary Oldman in the title role, plus Amanda Seyfried as Marion Davies and Lily Collins as Rita Alexander.
"David [Fincher] is a very sound-conscious director," said Klyce. "He wanted 'Mank' to sound the same way that movie audiences might have experienced it an authentic, reverberant Thirties movie theater, with a thin, optical-like soundtrack and noise and distortion – even adding the clattering sound of an old projector motor into the rear channels. To provide flexibility during finals, we built the soundtrack from a series of nine LCR stems. Originally, David wanted us to mix the film in straight-ahead mono – or 'Monorama,' as we called it – but eventually decided to compromise by letting us put pretty much everything in the center channel, plus music and some key effects spread left and right." All sound editorial was undertaken at Skywalker Sound, with the final mix being completed on the Kurosawa Stage.
"I researched period cars, typewriters, telephones and even shoes," said co-supervising sound editor Jeremy Molod, who feels honored to be Oscar-nominated, and feels that peer approval is "a dream for any filmmaker." As Molod explained, Fincher "was particularly concerned that Foley footfalls and effects should sound highly authentic. The Loop Group was asked to match the way that people spoke back in Thirties California, with realistic conversations about real events from that period. He gave us lots of notes about what he liked, and where he wanted us to look for alternates. Effects were recorded in stereo but summed down to mono for the mix; all Foley was tracked in mono."
ADR posed its own problems during last year's Covid lockdown. "Because David [Fincher] wanted a more intimate and closer dialog sound [between principal actors], we had to record 280 ADR lines," said Molod. "But Gary Oldman was in Los Angeles while Amanda Seyfried was stuck at home in New York. We recorded Amanda first, using a production dialog track that she could play against, and then had Gary react to her lines. For Loop Group, because we could only have three actors in the studio at the same time, we had to layer the results."
"As we discovered, 'Monorama' is a hard-to-mix format," Klyce confessed. "We were trying to put all those detailed and carefully edited sounds through just one pipe! It needed to be carefully balanced to prevent one sound masking another. We spent a lot of time getting that LCR mix to sound just right and the way we wanted it."
Having generated a full-range soundtrack while working with co-mixer David Parker on dialog and Nathan Nance handling SFX/Foley, Klyce began to degrade it for a Thirties feel, using various patinas for each LCR stem to mimic a noisy optical or mag sound. "We used various filter shapes to roll off upper and lower frequencies," he said. "In fact, during an early screening, audience members could not understand Gary Oldman's dialog because we has used the same filter for everybody, and his male voice now lacked critical frequencies. We generated a custom filter for Gary's voice, together with other key elements."
To capture the sound of a vintage movie theater, the creative team decided to Worldize the entire soundtrack. "We discussed recording the mix in the historic and cavernous Grand Lake Theater in Oakland [California], but that had its own logistic problems," said Molod. "Instead, we turned to the Scoring Stage here at Skywalker Ranch," Klyce added. "We replayed the final LCR print master on the stage and miked the result with a variety of high-quality microphones. Those tracks made their way into the surrounds of the Atmos Immersive mix."
"News of the World" – Oliver Tarney, Mike Prestwood Smith and William Miller
Reacting to news of his second Oscar nomination – the first came several years ago for "Captain Philips" (2013) – re-recording mixer Mike Prestwood Smith says that recognition by his peers for director Paul Greengrass' "News of The World" was extremely gratifying. "But the soundtrack is a collaborative effort by a talented editorial team headed by supervising sound editor Oliver Tarney and my fellow mixer, William Miller. And it also goes to show that the last time I was nominated wasn't a mistake!" he added, with a wry laugh and distinctive English candor.
The film follows the journey of a Civil War veteran, played by Tom Hanks, who agrees to deliver back to her aunt and uncle a teenage girl (Helena Zengel) who years ago was taken by the Kiowa people, but definitely against her will. While traveling hundreds of miles across the Texas wilderness, the duo faces many dangers as they search for a place that either of them can call home.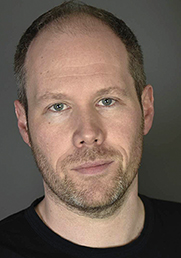 "This is a very different type of film for [director] Paul Greengrass, because his previous outings have been action-filled or high-energy," Prestwood Smith explained. "Here, he wanted a more considerate, thoughtful and observational film, and more character-based." Having worked with Greengrass on several films, including "Green Zone" and "United 93," the pair discussed closely how sound should "match the visuals impartially, and not be too dominant. He wanted a natural, authentic, compelling soundtrack, while still making it sound exciting," said Prestwood Smith. "To carry forwards the various emotional arcs during the course of such a complex film, there was a very delicate balance we needed to strike between using dialog and music."
Tarney has also worked with the director on six of his previous films, but again emphasizes that this was a very direct kind of film for Greengrass. "We had to undo some of what we'd learned working with Paul, and take a new approach," the supervising sound editor admitted. "That sense of vast open space, of an unforgiving landscape and of a less frenetic pace, was all in stark contrast to the modern, high energy of previous films we had worked on. Small Foley and FX details were important; they helped contrast the scale of the journey being undertaken."
Essentially a Road Movie set in the barren West, "there were many different elements, ranging from dusty winds, wood rattles and wheel squeaks to canvas flapping; multiple layers so that we could tailor the blend to the scene, with a variety to prevent the sound becoming monotonous," Prestwood Smith added. Sound editorial was handled at Twickenham Studios in west London, and the mixes at Goldcrest Studios in central London.
During the Covid lockdown last year, many members of the creative team were forced to work remotely; recording Loop Group proved particularly problematic, since the team was limited by the amount of people that could work together at the same time on the ADR stage. The ADR and crowd supervisor located a music recording studio that features a number of separate booths, allowing two voice actors in each space, monitoring via headphones both the guide and each other. The enforced separation produced four mono tracks that were either combined or used as individual performances.
"We were fortunate to have done a good temp mix last March [2020] before the lockdown [in the UK]," Prestwood Smith recalled. "Having developed the 'Big Shape' for our soundtrack, we could then proceed with the detailing, with bold choices to develop a quick consensus during that fluid process. We were fortunate that the picture editor, William Goldenberg, was with us on the stage, and by then we had final score elements from composer James Newton Howard," with the final Dolby Native Atmos mix being completed in September. "To create a beautiful soundtrack with such joy and a clear vision from Paul Greengrass is a unique experience. It's not often that it's so easy to do your best work on a delightful film like 'News of The World'."
"Soul" – Ren Klyce, Coya Elliott and David Parker
"Receiving your ninth Oscar nomination is still quite a humbling experience," said sound designer/SSE/RRM Ren Klyce, also part of the team nominated for "Mank" this year.
"You do the best work you can on the soundtrack with other creatives and, somehow, it all comes together at the end as we get the film over the finish line."
Supervising sound editor Coya Elliott, who is receiving her first Oscar nomination, considers it to be "a huge honor after a year like 2020, with the Covid pandemic to contend with. Our editorial crew did an outstanding job on this film."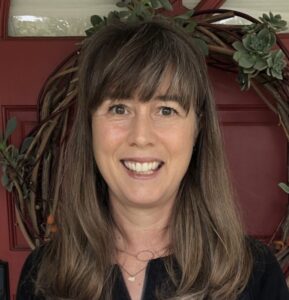 An animated feature from Disney-Pixar, directed by Pete Docter and Kemp Powers, "Soul" tells the intricate story of a New York jazz pianist who, after landing the gig of a lifetime, suddenly finds himself trapped in a strange land between Earth and the Afterlife. Jamie Foxx, Tina Fey and Graham Norton provide the key characters' vocalizations.
"Our directors gave us great notes during those early spotting sessions," Elliott recalled. "Basically, we asked them: 'What would you like to hear?' We had a lot to play with in terms of sound effects, while creating that Astral Plane! But Pete [Docter] told us that, since this was picture targeted at children – and our team had worked previously on several other Pixar films – we should not make it sound too scary. 'Edgy' was okay, and for the film's poignant ending we opted for some softer sounds." "The effects worked well with the dialog and music," Klyce added. "We also relied on Foley to sell the dialog, by panning voices and footsteps, for example, to follow the on-screen movements."
Prior to the Covid lockdown, the sound team was able to work closely with Pixar and generate SFX and musical elements for the picture department. "Our directors, in particular, found it very useful to hear our soundtrack ideas early in the process," says Klyce. "For a film that addresses a number of personal issues – 'Who am I?' and 'What is my purpose?' – we would offer several sound ideas for the Afterlife sequences, and developed a sense of foreboding and danger when the story takes a darker turn. But still not forgetting 'Soul' is a film for children. We developed a crash-down mix for picture editors to use in their Avid [workstations]; those sounds largely remained until the final mix."
In addition to overseeing dialog elements and editing sound effects, Elliott also focused on the film's Foley content. "We did many tests to determine how the animated characters should sound while moving within various environments, "she said. "We did a lot of A/B tests on different surfaces to achieve realistic footfalls and movements that worked together coherently." "Yes," Klyce confirms, "Coya was pivotal to that process; we worked closely an all aspects of the soundtrack."
Having been brought on in late 2018, Klyce spent the following year "finding sounds for the film while viewing the story boards. We were editing by January 2020, and started the effects predubs March 10," he said. "Then, during the Covid lockdown, we worked remotely; most of our editors have home studios where they could cut and premix elements. We were able to start our five-week mix on the Kurosawa Stage at Skywalker on May 18, following the April/May hiatus, and wrapped on June 19," with Klyce handing music and effects, while David Parker oversaw dialog and Foley.
"That final mix went very smoothly," Elliott said, "because by then the clients were very familiar with the soundtrack." "It also demonstrates how important it is to have everybody involved in the creative process," Klyce confirmed. "Distance does not help; you need people in the same room – socially distanced as we were – to feel they belong and are intimately involved in crafting our soundtrack. It was important that all members of our team felt they belonged, and to provide one another with necessary input and reactions – it is very definitely a 'Collaborative Spirit!' We were all sensitive to the needs of our fellow editors and mixers; Coya and I felt good about the end result, despite the added layer of complexity caused by the pandemic."