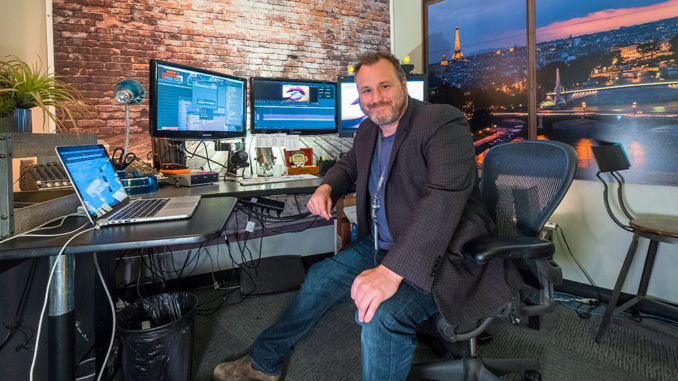 photographs and interview by Wm. Stetz
Assistant Editor Scott Wesley Ross' Editing Suite at Hula Post, Burbank, CA
CineMontage: What's the inspiration for your décor? You seem to like Paris.
Scott Wesley Ross: Well, I do. I took four years of French and I used to have a French girlfriend from Paris. I went on eBay and found backdrops of fake 3D windows looking out over major cities, beaches, stuff like that. But I wanted to make a loft since I already put on the wall the fake brick that I had in my garage. And where better to make it than Paris?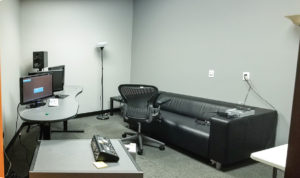 This space was a blank room when I started working on the series Claws [2017-present] last year. I didn't have the brick, or the Parisian window view, or the fireplace — but that's like $28 on Amazon! I got a couple of blinking lights that look like fire and these little fake pieces of firewood that I threw on top of it. It's got nice ambience.
I just like cool aesthetics. I don't really know how to build stuff, but I can mix colors together pretty well.
CM: Where did you get that abstract art "masterpiece" painting above the cardboard fireplace?
SWR: I created that. Most everything I use I either already have in my storage unit or loft…or I buy it on Amazon. >>
CM: Is this the first editing suite you decked out?
SWR: I once built an Italian restaurant in my cutting room at Sony when I worked on Rango [2011]. I got two little tables and some chairs and put that fake brick up on the wall — not a paper backdrop, but the brick siding you get in a lumber yard, and added a couple of Dean Martin posters. People loved to come in there to eat their lunch, and we'd talk in my little Italian restaurant.
Honestly, I feel that if you're comfortable and de-stressed, you work better and people like to come to your room and enjoy hanging out.
CM: Where did the idea come from to begin dressing up your workspace?
SWR: I think I got this from my dad, a dentist/hot tub salesman/landscaper. Growing up, I'd go to his dental office, where he built an Asian garden outside his exam room windows, including footbridges, landscaping and a floor-to-ceiling birdcage that separated the interior from the exterior where his clients could look out over the landscape.
Thinking that his clients would feel more relaxed in this setting, Dad would develop these full-size dioramas for effect. In the waiting room, he built into the wall a sliced-in-half hot tub, where he placed books, toys and curiosities for the children who visited.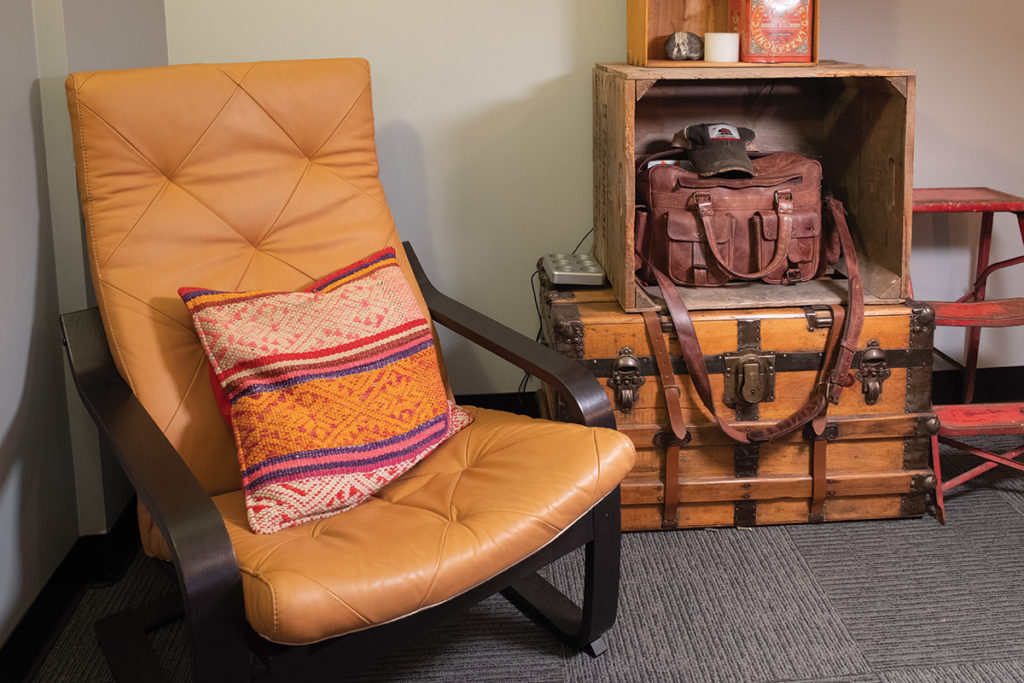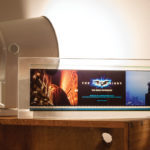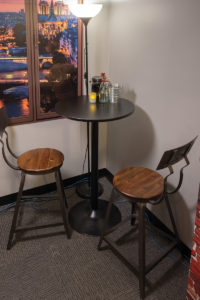 CM: When this gig ends, will you pack up and move "Paris," or will you start a new scene?
SWR: Well, I've never had this much stuff before, so I'm just going to leave it for the next person. And when I move to Warner Bros. [he is scheduled to begin soon on an untitled 70mm feature for Christopher Nolan], I'm going to see how large my room is and then just take things piecemeal.
CM: Do you have any advice for fellow Guild members who may want to doll up their work digs?
SWR: All it takes is six Phillips rechargeable candles to change the 
ambience of a tiny room. And then grab some extra art; everyone has some art that they aren't hanging.
Editor's note: This is the inaugural appearance of "Pimp My Bay," a recurring photo feature in CineMontage in which Guild members show off and discuss their inventively decorated cutting rooms, mix stages or work spaces. To be considered for future editions of this feature, please contact CineMontage@EditorsGuild.com.