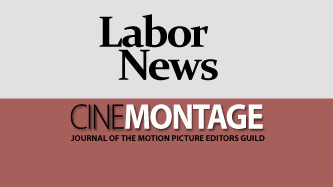 Reprinted from The Hollywood Reporter by Mike Barnes on February 17, 2021.
Richard Bracken, a four-time Emmy-nominated film editor with credits including Ironside, Columbo, Rich Man, Poor Man and three Wes Craven movies, has died. He was 90.
Bracken died Thursday of kidney failure in Chatsworth, California, his daughter Kathleen Bracken said.
Bracken worked for Oscar-nominated producer Ross Hunter on the films The Thrill of It All (1963) and Madame X (1966); on the Arthur Hailey 1976 miniseries The Moneychangers; and on telefilms including 1978's A Family Upside Down, starring Helen Hayes and Fred Astaire.
He also collaborated with director Wes Craven on Deadly Blessing (1981), Swamp Thing (1982) and The Hills Have Eyes Part II (1984).
Bracken received his Emmy noms in 1972 for cutting the NBC series The Bold Ones: The Lawyers; in 1974 for the NBC telefilm A Case of Rape, starring Elizabeth Montgomery; in 1976 for the landmark ABC miniseries Rich Man, Poor Man; and in 1995 for the Larry McMurtry-penned CBS miniseries Buffalo Girls. …