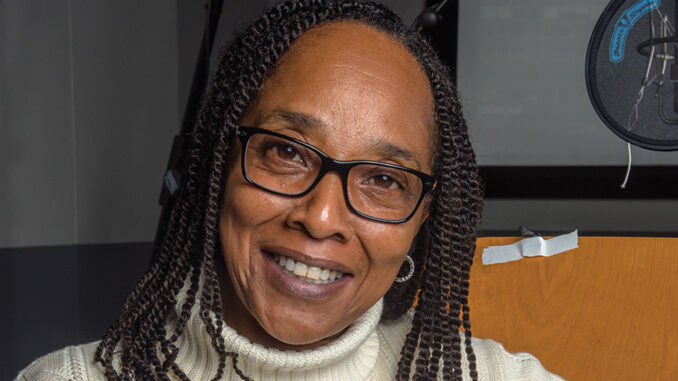 by Mel Lambert • portraits by Wm. Stetz
ADR/Foley mixer Jesse Dodd, CAS, MPSE, never doubted that her career would be in show biz. "When I was a kid, I knew that I wanted to work in the TV and film industry," she emphasizes with a steely look. "There was never a doubt, although my mom wanted me to be a lawyer! When I was five or maybe six, I sent a letter to Carol Burnett about my dream of being part of the entertainment industry. I was surprised when she wrote back. I got to work with her years later on Noises Off [the 1992 feature comedy directed by Peter Bogdanovich]."
Dodd's first job in post-production was within a sound department at the former MGM-Canon facility in Culver City, now owned by Sony Pictures Entertainment. "The then-director of sound, Corey Bailey, brought me in for an interview," she recalls, "and then sent a letter to the union on my behalf, so that I could work in the Sound Transfer Department. Eventually, I became the department supervisor. Corey was my mentor during that period. I owe a lot to that man; he recently retired from Warner Bros. in Burbank."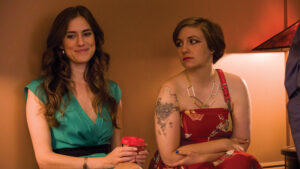 Conceding that she never wanted to be a re-recording mixer — "ADR and Foley remain my favorite functions in post" — Dodd moved from MGM to Skywalker Sound West's former Lantana Facility in West Los Angeles, where, aside from Noises Off, she worked on such films as JFK (1991) and Addams Family Values (1993) as a dubbing stage recordist and ADR-stage recordist, before moving on to Warner Bros. as a sound-transfer and ADR-stage recordist. She then spent six years at Technicolor as an ADR and Foley mixer, going on to Todd-AO's Vine Street and Lantana facilities for another six years, again focusing on ADR and Foley.
In 2007, she started at NBCUniversal, working primarily on ADR mixing for Dick Wolf's various franchises, including Law & Order: Special Victims Unit (1999-present) and Law and Order: Criminal Intent (2001-2011), in addition to the Chi-Town triumvirate, consisting of Chicago Med (2015-present), Chicago Fire (2012-present) and Chicago P.D. (2014-present); Chicago Law is scheduled to begin airing in the fall. "The former vice president of Studio Services at NBCUniversal, Steve Williams, hired me," she recalls; her current boss is Larry Ellena, Director of Studio Post. "My workday involves a bit of everything, which keeps the schedule from becoming mundane!"
She also works occasionally on Code Black (2015-present) as well as Girls (2012-present), Scandal (2012-present), Colony (2016-present), Patriot (2015-present) and the upcoming 10-episode Shots Fired miniseries about racially charged urban shootings in a small Southern town. "Also for Baywatch, a feature film scheduled for release in May," she adds. "I get my hands on a little bit of everything. It's a good match."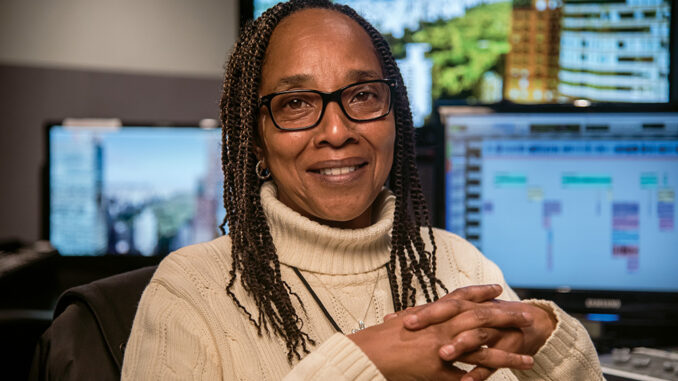 The mixer readily concedes that ADR and Foley are different post endeavors, with contrasting demands. "For Foley, I am concentrating totally on the specific sounds made by the artist, whereas for ADR, I need to focus on the vocal sounds hitting the various microphones I put out, together with the overall room sound," Dodd explains.
"ADR is more of an intensive process, involving one or two principal actors, or a group; I need to make sure that my sound supervisor is happy with every take," she continues. "I like to deliver a flat track — but not always, since I have to match the sound of production dialogue, so EQ and ambience might be needed. But not too much, because I like to leave those creative options to the re-recording mixer, who will also balance ADR against dialogue, sound effects, music and other elements. I like to know whether the production track was recorded indoors or outside, or maybe in a car, so that my microphone choice will match and the result is the same, if possible, as that secured from the set."
During a busy session, Dodd says that she needs to be at the top of her game. "I can never miss a take, because talent is expensive and we often need to work on a tight schedule," she confides. "I have learned when to speak up and when to keep quiet. It's a matter of psychology. For example, if the sound supervisor and actor cannot agree on a read, sometimes it's my job to move the session along by maybe suggesting, 'Let's try that one more time' or 'I think I can take a better pass on that line.' Anything to achieve our final result."
Television and film projects bring a different perspective to ADR and Foley. "For TV, we need to be fast," Dodd concedes. "Whereas for a film date, we might be looking to record 20-odd takes to offer alternates for the dubbing mixer; for TV, we are more efficient and will move on after maybe two or three takes, and be more selective. These days, we no longer have a separate recordist to look after different takes and label the tracks for us. Instead, we now have to rely on Pro Tools, a Soundmaster [motion controller] and a keyboard to look after those functions. But I love the challenge; I work better under pressure."
Preparing for an ADR Session
In terms of setting up for an ADR session, Dodd will place maybe four microphones for a principal or a group date. "My choices might include a Sennheiser MKH-416 [shotgun], a Sennheiser MKH-50 [super-cardioid] or an MKH-60 [short shotgun] and a Neumann KMR-81 [shotgun]," she elaborates. "Also, a Neumann TLM-103 or TLM-105 [large-diaphragm condensers], and a Neumann U87 — every stage should have an '87! The shotguns and super-cardioids match what a production mixer might use on location or on a TV set, so I also put out one final microphone: a Sennheiser COS-11 omni-directional lavalier."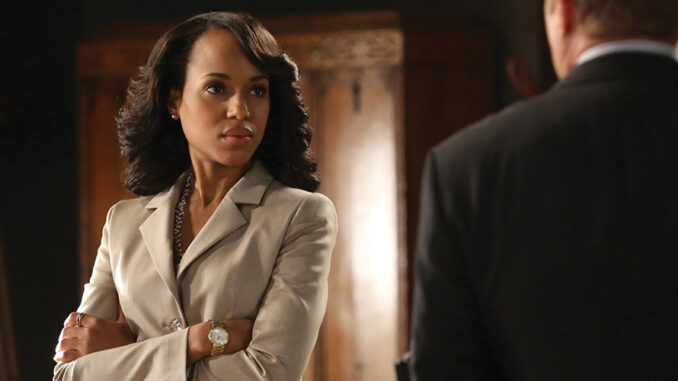 Dodd listens to the production track and views her picture playback screen. "On Colony, for example, the actors speak really low!" she explains. "I'll switch my inputs and put my main microphone choice — maybe an MKH-50 — on the left and the lavalier on the right, so I can hear options. I use a four-channel Focusrite pre-amplifier, which sounds very nice." The mixer has access to a 24-fader Avid ICON console in ADR Stage 7, routing to JBL LSR6328P and Genelec 8340A monitor loudspeakers, with Pro Tools tracks being recorded at 24-bit resolution and a 48 kHz sample frequency. "We also use 16/48 if there is a lot of music on the project, and sometimes 24/96 if we want to varispeed the cues."
Each TV series in the Chicago trilogy has different ADR requirements. "On Chicago Fire, it is all yelling in a reverberant fire station, so I need to capture a loud, projected take, with plenty of room tone; if there are raised voices, I will ride the pre-amp gain," Dodd says. "For Chicago Med, which is set primarily in the ER, I opt for a close sound for principals and group, since the room will be filled with people, beds and desks, with little echo despite its size. To put some room tone back into the track, I might use a close-in mic and one placed a distance away across the ADR stage. For Chicago P.D., it's mostly a case of matching the inside of a squad room and locations; as such, capturing nuances in sound can be a challenge."
The ADR mixer's schedule of five-hour sessions might require maybe a half hour or an hour to record one or two principals, and the remainder for 10 pages or 80 cues of group — "with maybe 40 of those cues up to two minutes long if we are recording whole scenes," she explains. "It's a chore if we have to stop in the middle of a group session to catch a few principal lines as the actors become available, but you get used to restarting a session."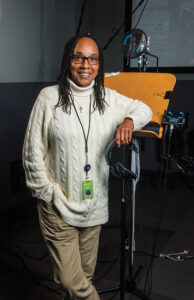 For the TV show Girls, lines often need to be looped because of the street noise picked up during production recording in New York. "[Writer/director/actor] Lena Dunham is a creative perfectionist," Dodd states. "She likes what she likes, so sometimes we leave in car noises if the read is better; we can handle it!" And with a cast that is often moving on to other shows, access can be difficult. "We have to get it right the first time," she insists, "since we might not have another chance at it; we do not have a lot of time for experimentation."
Dodd's function, aside from securing a technically perfect take, is to ensure that the talent is relaxed and able to offer the best read, or that the Foley artist can offer his or her best performance. "It's sometimes a balancing act," she concedes. "I always ask, 'How is it going?' or 'What else do you need?' I like to give the talent more room, because I know they need space to work efficiently [on the ADR or Foley stage]."
To date, Dodd's favorite TV show to work on has been Scandal, the political thriller starring Kerry Washington that entered its sixth season on January 19. "I've handled both ADR and Foley for that quick-witted show," she recalls. "The biggest challenge is the busy post schedule, and the amount of mic'ing needed for such a large cast. The sound supervisor suffers no fools, so we have to get on with it. There are a lot of Foley surfaces to record during the complex sessions, with ADR that needs to match the large Oval Office and other locations, both inside and outside the White House, with 10 or more actors."
Her most recent favorite film to work on was Almost Christmas (2016) for director David E. Talbert. "The ADR presented some sound challenges, with scenes taking place in lots of different places, but the film was a lot of fun," Dodd says.
Currently, Dodd is being considered for membership in the Academy of Motion Picture Arts and Sciences, and has been nominated for the Cinema Audio Society (CAS) Board of Directors. "I feel that with my more than 25 years of experience in the entertainment industry, I can offer a unique positive perspective to the post-production business," she concludes.