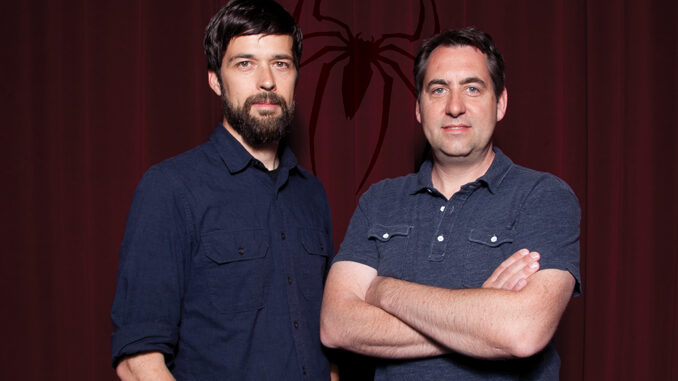 My Mel Lambert • portraits by Deverill Weekes
The prevailing wisdom within Hollywood seems to be that a successful franchise needs a fresh start every few years to ensure a contemporary perspective and, hence, appeal to a newer generation of filmgoers for whom previous versions may seem passé. Having enjoyed a three-outing success with Spider-Man (2002), Spider-Man 2 (2004) and Spider-Man 3 (2007), Columbia Pictures has passed the directing mantle to Marc Webb (no, not because of his surname), whose previous projects include 2009's breakout romantic comedy (500) Days of Summer (2009) and the pilot for Fox Television's Lone Star TV series (2010).
Co-supervising sound editors on the latest offering — titled The Amazing Spider-Man, which opened July 3 — were Shannon Mills and Addison Teague from Sony Pictures Studios, working at the facility's Cary Grant Stage with re-recording mixers Paul Massey, CAS, handling dialogue and music, and David Giammarco covering sound effects.
For the new retelling of the classic super-hero narrative, Peter Parker (Spider-Man) discovers a clue to the disappearance of his parents, a journey that leads him to the laboratory of Dr. Curt Connors, his father's former partner. Soon, Parker is set on a collision course with Connors' alter ego, the Lizard, and flexes his newly discovered powers.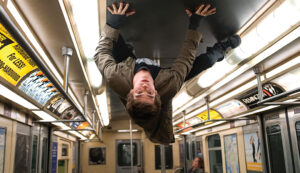 Reacting to the new director's focus, the supervising sound editors definitely took a fresh start with the sound, according to Mills. "Marc was adamant about creating a new perspective for The Amazing Spider-Man — everything, especially the web shooters, was re-imagined both visually and sonically. Peter Parker uses technology to create his shooters, as opposed to a genetic mutation used in the first films. That gave us a totally new direction in which to take them for the new offering."
"Shannon and I have been in the trenches on many films together, but this is our first time out as a new sound supervising team," explains Teague. "While it would be overkill to have two supervisors who focus on effects for a comedy or drama, the types of films we find ourselves working on tend to be high-concept sound design and visual effects extravaganzas. By dividing the tasks at the start of a job, we can deliver sound design concepts and edited sequences to the picture department much faster."
Teague considers Foley to be a particularly important layer, especially on films with a large amount of CGI sequences. "Tom Small, our Foley supervisor, was methodical at tracking changes and fixing sync issues — even when it meant leaning on library material when there was no time to record a Foley pick-up," he says. "Shannon and I spotted the film with Tom, passing on any information we had from Marc as well as our own ideas, and also attended all Foley playbacks with the team."
CREATURE SOUND DESIGN
Creature sound design focused on the fate of a scientist who accidentally turns himself into a giant lizard. "That character required a lot of special sound design," Mills recalls. "It was very complicated to achieve, because Marc felt it was really important to still hear Dr. Connors inside the Lizard's vocalizations. He never wanted him to go completely Lizard, always leaving a thread of humanity in him. A lot of that was achieved by carefully constructing his processed ADR around his creature vocals — a matter of choosing where he became more human and where he was more creature. Our creature vocals were the result of a lot of experimenting with different animal sounds."
Teague and Mills used a combination of Pure Pitch and Morphoder to affect the ADR performance, in order to have it sit better with the effects vocals. "It involved a lot of trial and error — and a little bit of luck," Mills continues. "Our assistant Jake Riehle did a lot of field recording before we started the sound design phase, giving us a lot of material to draw on. We tried to keep things in the 'reptilian' realm as much as possible: alligators, monitor lizards, Komodo dragons and such."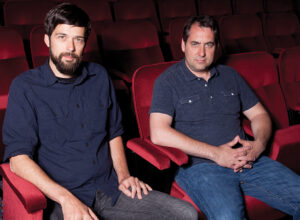 While there were many sound effects to prepare for The Amazing Spider-Man, Teague says, "Our three major sound design categories were: Lizard vocals, a mechanical version of the web shooter and something known as 'Spidey Sense.'
"The Lizard is the villain — but not by choice — so we wanted the ability to find and adjust moments when we could remind the audience who he really is," he continues. "Those moments were easier to feel during the final mix, when the sequences took life, rather than second-guess in a blank design session months before. To stay flexible, we edited the human and creature elements together, but delivered them separated into two pre-mixes so that we could go primal or human, depending on the emotional arc of the scene."
The team spent a long time chasing a sound for the lead character's web shooter. "It is a very simple-sounding effect, but not as easy to come up with as you might think," Teague concedes. "Marc would gravitate towards something for a while and we'd think we had it crossed off the list. But then we'd get the re-do note! Once we found it, however, Marc never looked back; it was very satisfying because we knew we finally delivered something that he'd been hearing in his head."
The final web shooter effect was achieved by combining three sounds. "The first was a rapid release of compressed air to give the sense of the mechanical wrist device thrusting webs with believable force," Teague explains. "Second, an extremely close-mic recording of Silly String, to sell the idea that something was physically ejecting within the compressed air. Third — and the most important sound to give it a tonal signature — was an aggressively manipulated bow and arrow release. These three elements were loaded into the Native Instruments Kontakt sampler, which has built-in compression, pitch and layering capabilities, to combine them into a singular, final sound effect."
The Spidey Sense sound that signaled Spider-Man's enhanced "sixth sense" ability was even more complicated, Teague recalls. "It involved not just defining an iconic sound effect to key the audience that we're entering into a Spidey Sense moment, but also how to manipulate the layers of real life sounds to represent what Spider-Man is hearing," he says.
"The Spidey Sense effect was a very hard one to achieve," Mills confirms. "It was one of those things where Marc had something in his head, but it was really hard to figure out what it was. It's such a subjective concept. We struggled with it for a while until we finally played him something one day, and he said, 'That's it!'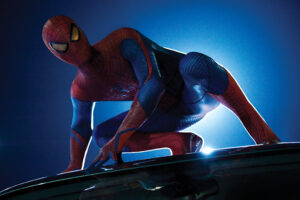 "The effect centers around a set of very small bells I had recorded — they are pitched up and reversed, with a little bit of delay added," Mills continues. "The hope was to create what I imagined to be the sound of heightened perception, like Peter Parker's senses were alive and tingling in a way he had never felt before. I found the EchoBoy plug-in by SoundToys to be very useful for creating a small library of these sensory overloads.
We also used the sound of a reversed spoon ring-out to start the moments off — something to grab the audience's attention and tell them something weird and different was happening to Peter."
Regarding their golden rules for preparing editorial elements for a complex multi-channel mix, Mills is pragmatic. "For sound effects, it's really easy to go crazy and just cut way too much material," he warns. "I always ask myself: 'What's happening in the film at this point?' And: 'What is the most important thing to hear right here?' At any given moment, you have all these elements competing for sonic space. It is important to choose one, or maybe two, but you can't have all of them. It's all about choices."
Although the team did not generate specific sound designs to complement 3D visualizations, "We did do a lot of mixing based on the 3D visuals," Mills explains. "There were a number of scenes where things would track into the room, or fly by the viewer, in which case we would pan things a lot further in than you normally would for 2D. We also tried to really widen the backgrounds to give it more depth in 3D."
CLARITY OVER QUANTITY
Mills and Teague were both fully involved in the pre-dub process. "It's one of the most important parts of the film," Mills stresses. "Our philosophy is probably different than a lot of people's because, for us, less is more. 'Clarity over quantity,' if you will. We do not cut things just in case; we cut things that we want to hear. We try to work with the other departments ahead of time to streamline the track before we ever get to the final. There's nothing worse that having a million things playing at once.
"For example, if this scene is a music moment, then we hand off to effects, then we drop out for dialogue, then back to music," he adds. "It's all a complicated dance of letting the right elements take the lead at the right time. Paul Massey and David Giammarco were an outstanding re-recording mix team; they were able to take our tracks and really bring the whole thing to life spatially."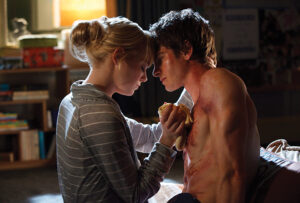 A final mix day for a reel started with a "faders-up" pass, during which the supervising sound editors and mixers ran the reel and heard together for the first time the dialogue, effects and music. "This gave everyone a sense of the reel, and if there were any red flags that should be addressed editorially while the fine tune mixing begins," Teague says. "Next, Paul worked through the dialogue, sorting out production versus ADR choices, working in the loop group, etc. Once the dialogue was shaped, Paul did a full music pass, allowing Dave to come in with a third pass, working the sound effects into the framework Paul had defined." The film was finaled in 5.1-channel surround.
"Even though Dave was first balancing his pre-mixes to Paul's dialogue and music mix, at this stage we were already sending him fix tracks for the constantly evolving visual effects," Teague continues. "Once these three passes were achieved, it was time for the 'put together' pass, where Dave and Paul worked together from the top of the reel, making decisions where music should lead effects — and the reverse — and confirming that we were hitting all the story points sonically."
In terms of favorite memories from such a complex editorial process, Mills likes the pre-dubbing stages. "That's the time when we take all the elements we've been working on and really showcase them in a large theatre against the big screen" he says. "The day that Marc heard the final web shooter sounds, he said, 'Those are awesome!' That gave us all a warm, fuzzy feeling."
Other crew members of the post-production sound crew for The Amazing Spider-Man include supervising dialogue editor Teri E. Dorman, dialogue editors David Arnold, MPSE, and Robert Troy; supervising ADR editor Kimberly Harris; ADR editor Michele Perrone; supervising Foley editor Thomas W. Small, MPSE; Foley editor Willard Overstreet; sound effects editors Adam Kopald, Martin Jacob Lopez and Lee Gilmore; and assistant sound editors Jacob Riehle, MPSE, and Melissa Lytle. Also, additional re-recording mixer Deb Adair, CAS; Foley artists Sarah Monat and Robin Harlan, MPSE; Foley mixer Randy K. Singer; and ADR mixer Howard London. Jim Henrikson, Joe E. Rand and Barbara McDermott served as music editors for James Horner's exhilarating score, which was recorded and mixed by Simon Rhodes.