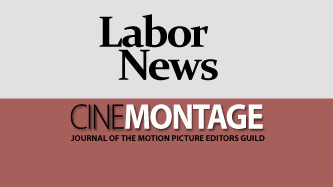 Reprinted from The Hollywood Reporter by Mike Barnes on January 23, 2021.
Walter Bernstein, the resilient screenwriter who drew upon his ignominious experience on the blacklist in 1950s Hollywood to pen the Oscar-nominated script for The Front, has died. He was 101.
Bernstein died Friday night, screenwriter, former WGA West president and longtime family friend Howard Rodman reported on Twitter.
Bernstein also adapted Eugene Burdick's novel for Sidney Lumet's nuclear-disaster film Fail-Safe (1964) and Dan Jenkins' book for the Burt Reynolds football romp Semi-Tough (1977), and he wrote the John Schlesinger war drama Yanks (1979), starring Richard Gere. Another three films he worked on starred Sophia Loren. …