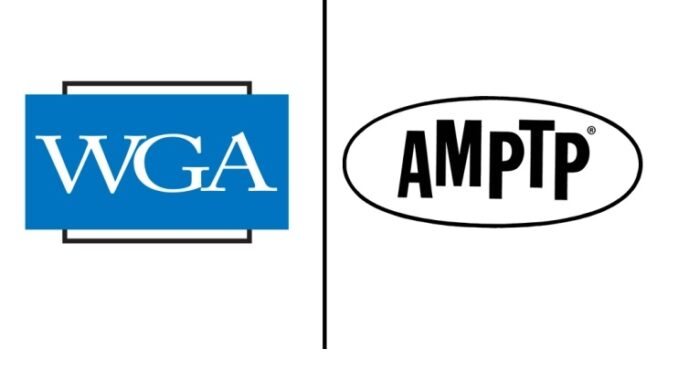 Reprinted from Deadline Hollywood by Greg Evans on July 3, 2020.
Writers Guild of America leaders have endorsed the union's tentative deal negotiated this week with the Alliance of Motion Picture and Television Producers. In an email message Friday morning (read it below), union leaders said that "both the WGAW Board and WGAE Council voted unanimously to recommend the contract."
Earlier this week, the WGA and the AMPTP secured a tentative three-year deal that bring labor stability to an industry hobbled by the consequences of the coronavirus pandemic. In a marathon bargaining session that stretched into the early hours Wednesday, negotiators secured an agreement to take to the guild's membership for ratification.
In Friday's email, the leadership said that, upon certification by the WGA's chief negotiator of the final contract language, the guilds will conduct a ratification vote among eligible members later this month. …
WGA Details $200M Gains and Losses in New Film and TV Contract
Reprinted from Deadline Hollywood by David Robb on July 1, 2020.
The WGA said Wednesday night that it had to "fight off significant writer-centric rollbacks," in its now-completed negotiations for a new film and TV contract, which the guild said "would have been very damaging." The new pact, which was reached in the early morning hours today, contains many of the guild's terms, but also rollbacks in residuals from the long-floundering syndication market, which the WGA said had been baked into the deal by earlier deals that management's AMPTP struck with the DGA and SAG-AFTRA.
"Although the ongoing global pandemic and economic uncertainty limited our ability to exercise real collective power to achieve many other important and necessary contract goals, we remain committed to pursuing those goals in future negotiations," the WGA negotiating committee said in a message to their members.
"Many of the new terms track those recently negotiated by other guilds, including increases in SVOD residuals, the lowering of SVOD budget breaks, and elimination of almost all SVOD grandfathering, as well as rollbacks, including syndication residuals," the guild leaders said. …