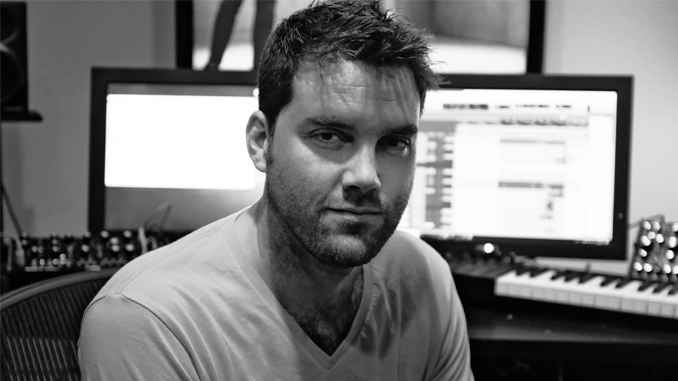 Where are you currently employed?
I am currently working as a music editor for composers Brian Tyler and Keith Power on Hawaii Five-O and the upcoming Magnum P.I. reboot, premiering this fall.
Describe Your Job.
When people tell you that they are music editors, it's fair to say they could be wearing any number of different hats. It really varies gig to gig. The main goal is to streamline, expedite and generally help the composer and filmmakers achieve their creative vision through the various stages of production. For me, the most exciting part of the job is taking music written by the composer and finding sneaky ways to reintegrate it into different parts of the show. This not only establishes thematic continuity, but also helps speed the process along.
How did you first become interested in this line of work?
Growing up in a creative, musical family who nurtured my interest in music inspired the career path I've taken. I caught the bug for writing and was on a mission to be a composer, working at it for years. Honestly, I didn't even know what a music editor was or did before becoming involved in bigger projects, and I certainly had no idea that I was on the path to becoming one.
So, music editing sort of found me, and I've run with it. I've found that having the perspective and insight of a composer in an editorial context has been very empowering and rewarding. It's given me the opportunity to work with some really stellar composers, and I've enjoyed the creative problem solving and teamwork that I get to engage in as a music editor.
Who gave you your first break?
Brian Tyler hired me as an intern in 2013, which quickly turned into an assistant role. Right off the bat, I was thrown into the deep end with three concurrent projects: Teenage Mutant Ninja Turtles, The Expendables 3, and an NFL rebranding gig for ESPN. Brian gave me license to make mistakes, learn from them and really get hands-on with awesome projects for the next three years.
What was your first union job?
Power Rangers in 2017.
Which of your credits or projects have made you the most proud and why?
Two projects come to mind. Criminal, co-scored by Brian Tyler and Keith Power. It was super cool to do some additional synth programming and arrangements in addition to assisting with conforms and delivery. That movie rocked! The second was being an assistant music editor on Power Rangers. It was a great experience to work on the Sony dub stage with Brian, Dean Israelite and so many incredibly creative professionals to realize original creator/producer Haim Saban's vision. And we did!
I've found that having the perspective and insight of a composer in an editorial context has been very empowering and rewarding.
What was your biggest challenge in your job (or on a particular project) and how did you overcome/solve it?
A tricky scenario that happens occasionally when the higher-ups will dislike a scene for one reason or another, and try to fix the issue by changing the music. While it can be frustrating, I get it, because it's faster and cheaper to have the music team throw together different solutions rather than going back several steps in the process. However, these problematic scenes or cues can take serious time and put you in the weeds. The challenge lies in finding a balance of what is feasible and reasonable to do in editorial versus sending it back to the drawing board altogether. With close coordination between the composer and the filmmakers, we always find a happy solution.
What was the most fun you've had at work?
Going to Brian Tyler's recording sessions for films like Teenage Mutant Ninja Turtles and Furious 7. It was so cool to hear his top-notch music brought to the next level with all the life and sheen that the best session players in LA bring to it.
Jobwise, what do you hope to be doing five years from now?
More music! Whether it's editorial or composing, I just hope to continue working with great collaborators.
What are your outside activities, hobbies, passions?
I love fiddling with hardware synthesizers. For whatever reason, I find them completely intoxicating and can spend hours patching cables and turning knobs to find a fun sound or texture. When I am not in the studio, I try to get out of the chair as much as possible. Surfing at Palos Verdes and San Clemente and climbing at Hollywood Boulders are some of my favorite things to do.
Favorite movie(s)? Why?
Three movies I love. First, No Country for Old Men. There is basically no music in this. It's not lazy; it works. And when there is music, it's great. I love Carter Burwell's sensibility on this one. The second and third would be Inception and Interstellar, both with music by Hans Zimmer. Jam-packed with so much rich emotion that when you listen to the soundtrack, you are transported back into the film.
Favorite TV program(s)?  Why?
Love the '80s synth style that Stranger Things helped re-popularize.
Do you have an industry mentor?
Without a doubt, Brian Tyler, Keith Power and music editor Joe Lisanti, who essentially taught me everything I know; I'm lucky to call them friends.
What advice would you offer to someone interested in pursuing your line of work? 
The best advice I can give is to never accept failure as an option, network your butt off and maintain connections with others in the industry.
Was there ever a circumstance when you had to rely on the Guild for help or assistance?
Fortunately, I have not had a reason to rely on the Guild for help; however, it is very comforting to know that should something ever come up, I have a team to wage war on my behalf.
Is there anything you'd like to say to your fellow Guild members, some words of encouragement?
Get out of the chair. Deep breaths and stretching are nice ways to decompress.
Compiled by Edward Landler      
Editor's Note: To recommend a member (including yourself) to be featured on CineMontage.org, and the home page of the Editors Guild website, please contact edlandler@roadrunner.com