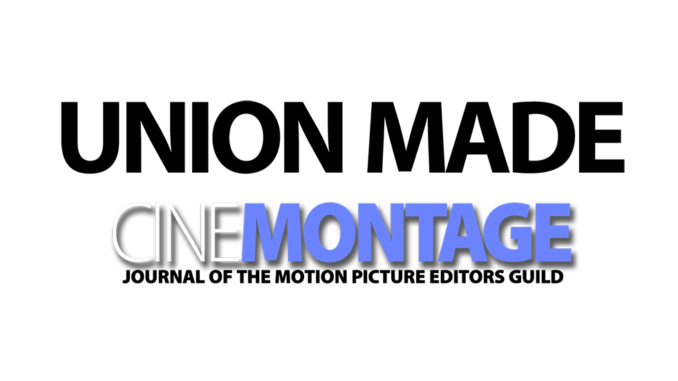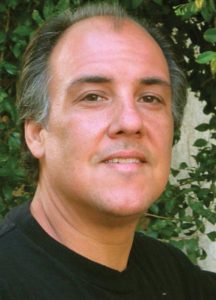 by Raymond Parra
It was always my intent to work for NASA or Lockheed.  So after high school, I attended Cal State Fullerton as an engineering major.  After several semesters of calculus and physics, I nearly had a scholastic breakdown!  I made the decision to find another major.
My best friend (also attending CSUF) talked me into taking a few television studio courses.  At first, I was very hesitant, but decided I would give it a try––and from day one of the first video class, I was hooked.  I especially loved the technical aspects of broadcast and television studies; it came to me naturally.
In film school, we were required to work on several projects over the semester, including commercials, individual film projects and school sporting events.  Often, I was put on camera duty, but I preferred to be in the control room.  I spent many hours writing and shooting class projects and then editing my film projects using tape-to-tape controllers on three-quarter-inch tape or Beta SP, making basic cuts, simple dissolves and music.  Avid Media Composer was nowhere to be found at that time, due to costs, and Final Cut Pro was non-existent.
Shortly after graduating with my BA in Radio/TV/Film, I took an entry-level tape vault position at Unitel Video in Hollywood.  I worked long hours and weekends, mostly on my own time, watching and learning everything I could from the tape operators.  My hard work paid off, and I was promoted to the machine room as a tape op.  By this time, although I had considered becoming a colorist, I had decided on a career in editing.
While at Unitel, I worked with several great post-production supervisors, including Nancy Blair, who requested that I set up her online sessions and run the dubs for her show.  Unfortunately, Unitel Video closed its doors less than a year and a half later!  Unable to find another post-production facility job, I decided to try my luck on the freelance side.  Nancy was kind enough to recommend me for a position at Nickelodeon as a post-coordinator/assistant editor.  The pay was minimal, but it was a fresh start for me and gaining experience was my focus.  I had to learn on the job, including digitizing on the Avid for the first time.
Anyone can push buttons, but you need to learn when and why to make a cut.  And then there's the politics, etc.––these are things you can only learn from an experienced editor.
I had several friends who were also just starting out, and we would call upon each other for technical questions or help at all hours of the night.  One fellow assistant, Scott Maisano, was working on a union show and told me about the benefits he was getting.  I called the Editors Guild and found out that I needed a certain number of non-union assisting days in order to join.
Shortly thereafter, I was lucky enough to get hired on the multi-camera Showtime series Rude Awakening.  Although editorial was non-union, it was my first "real" assistant editor job.  Editor Pam Malouf, A.C.E., took a big chance on me, and I did everything I could not to disappoint her.  We shot on Thursdays and Fridays and I was responsible for digitizing tapes for each of four cameras (usually 50-60 total hours per episode) and grouping all the footage.   I would work all night digitizing.  I also prepped and supervised the online, the view and fix, and titling sessions.  I learned to take producer's notes and display cutting-room etiquette.
While most of my friends were going out and having fun, I was working until the wee hours of the morning.  But it was those hours that made me eligible to join the Editors Guild––which I did in September 2000.
When reality television started to become popular, I knew I had to expand my work base and was ready for the challenge.  I soon found myself working even harder to become proficient in every type of cutting-room workflow (comedy, drama and reality), as well as varying tape decks and high definition.  Several editors have told me that if I had stayed in reality TV, there's a good chance I'd have moved up to editor a couple of years ago.  But I needed to go where the work was.
Along the way, I was introduced to Darryl Bates, A.C.E., which was fateful for my career because it gave me a great chance to work on Gilmore Girls and Beverly Hills 90210.  Darryl taught me so much.  Anyone can push buttons, but you need to learn when and why to make a cut.  And then there's the politics, etc.––these are things you can only learn from an experienced editor.
I have had some great mentors during my career, and would love to give back.  With a little luck, I will have the opportunity to edit full time and, maybe one day, I will have an assistant look back at my help and thank me.