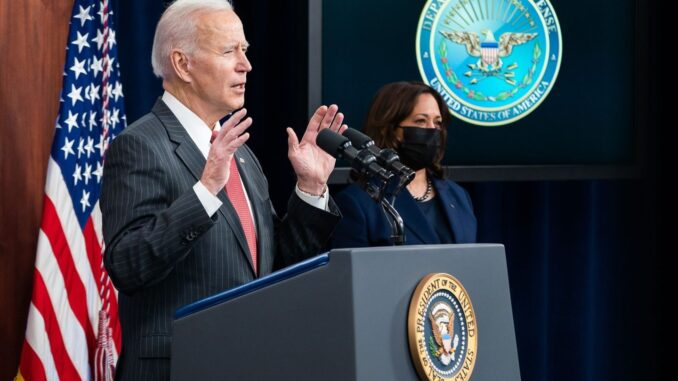 Reprinted from The Manchester Guardian by Steven Greenhouse on May 2, 2021.
Just over 100 days into his presidency Joe Biden is showing that he is one of the most pro-union presidents in American history, declaring the "unions built the middle class" in his address to a joint session of Congress on Wednesday.
Union membership has declined precipitously in the US and accounted for about 10.8% of US employees last year, just over half the rate in 1983. Unions have also suffered notable setbacks in recent years, mostly recently failing to get the votes to unionize at an Amazon warehouse in Alabama.
None of this has dampened Biden's ardor for organized labor, or Republican opposition to it.
Last Monday, Biden issued an executive order establishing the White House Task Force on Worker Organizing and Empowerment, a move that aims to help unions expand their ranks. On Tuesday, Biden named Celeste Drake, to head his new "Made in America" program, which is designed to steer more federal money to US manufacturers. Drake is longtime trade expert at AFL-CIO, the US's largest union federation.