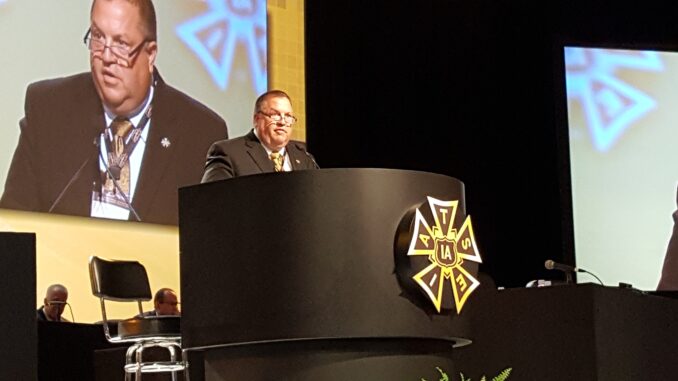 Reprinted from Deadline Hollywood by David Robb on July 29, 2021.
Matt Loeb, running unopposed, was re-elected Thursday to a new four-year term as president of the International Alliance of Theatrical Stage Employees during the union's 69th Quadrennial Convention. Loeb, who's been president of IATSE since 2008, has run unopposed at each of the previous three conventions: in 2009, 2013 and 2017.
In 2008, he was the unanimous choice of the union's general executive board to succeed Tommy Short upon his retirement.
"I accept my nomination with a great sense of duty, humility, and determination, and I am honored to continue to serve as @IATSE's International President," he tweeted [on Thursday]. …