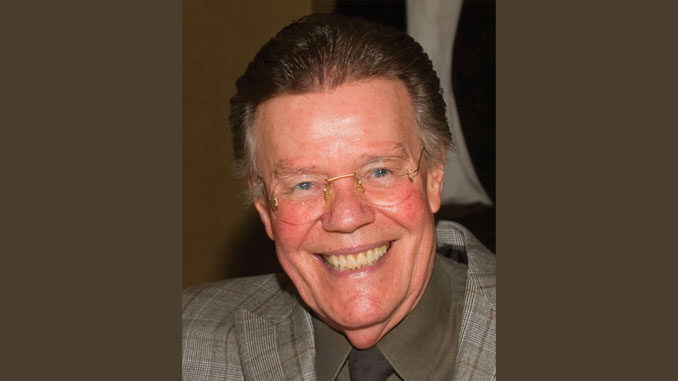 By Guild Staff
Donn Cambern, ACE, an Oscar-nominated picture editor who edited "Easy Rider" and "Romancing the Stone" and served a long tenure as president of Motion Picture Editors Guild, died Wednesday at 93, according to his family.
Cambern maintained an active role in education and industry affairs until late in his career but had been in failing health in recent years.
"Donn was one of those rare kinds of people who was loved by everyone who came into contact with him, including all of us at the Guild," said Cathy Repola, National Executive Director of the Guild. "During his years serving as president of the Guild, he was instrumental in initiating and steering us through significant changes that have ultimately benefitted all of the members. We are forever grateful to him."
Born in Los Angeles in 1929, Cambern was a natural fit for his chosen profession. His father worked in the music publishing business and his mother was a professional harpist who played on movie soundtracks for the RKO Pictures orchestra.
"When you see any of the wonderful Astaire/Rogers musical pictures––like 'Top Hat'––and you hear the harp, that's Mom," he wrote for CineMontage in 2007. "With that kind of background, I knew I wanted to enter the movie business."
Fresh out of UCLA in 1952 with a music degree, Cambern landed a job at Disney as a messenger. But what he really wanted to do was edit, and he learned that the burgeoning TV production business had a need for music editors in particular.
"I developed a simple strategy," he wrote. "Every day while making my rounds, I would physically bump into the head of editorial. If he was stepping into the elevator I would back into him and step on his toes. If he was walking down a hall, I would manage to bump into him. Finally, he gave in and within three months I was an apprentice."
Cambern ended up doing music editing on some of the biggest TV hits of the 1960s, including "The Andy Griffith Show" and "Gomer Pyle USMC."
But he soon set his sights on picture editing, and a chance call from a colleague led to his work on a key part of the late-'60s counterculture, "Easy Rider," a road trip picture about two motorcyclists (Peter Fonda and Dennis Hopper) who drop out of mainstream society. Cambern won the job as picture editor after meeting with Hopper, who directed.
"That movie won two Academy Awards and became my springboard into major picture film editing," Cambern wrote.
In addition to his editorial work, he served as president of Local 700 from 1992 to 2001. He also served as a Governor for the Academy of Motion Picture Arts and Sciences (AMPAS) and taught editing at American Film Institute (AFI).
CineMontage will have a fuller appreciation of Cambern in its next print issue.