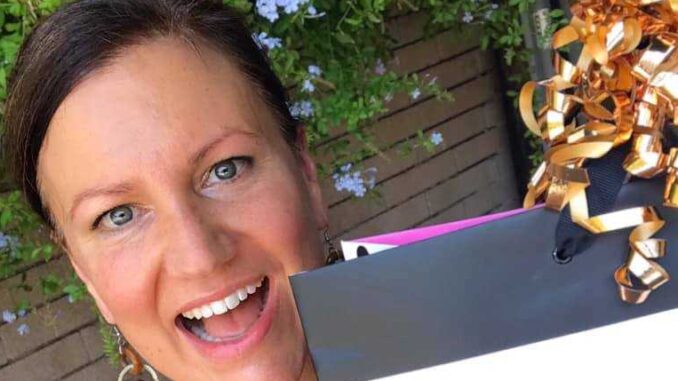 by Su Fang Tham
As temperatures sizzled across Los Angeles over the Labor Day weekend, a tradition started by Emmy-winning editor Katherine Griffin two years ago at The Culver Hotel continued, as the Guild's Third Annual Female Emmy Nominee Celebration got underway Sunday morning. This time, befitting the Covid-19 pandemic, the event hosted by the Women's Steering Committee (WSC) went virtual.
Undeterred by the challenges of our time, WSC Co-Chair Josie Azzam and committee member Amy Duddleston were determined to make the event as special and meaningful as possible for the 30+ female nominees. MPEG staff members Lisa Dosch (Executive Administrator), Harolena Gaines (Administrative Assistant) and Fred Arteaga (Contract Administrator) put in countless hours on evenings and weekends to pull off the fete, which included a virtual banquet room with Assistant Editor Ivonne Loyola filling in for DJ duty and a festive Zoom virtual background featuring a red carpet showered with gold studs for the nominees.
In lieu of the brunch celebration of yesteryear, gift boxes were hand delivered (in 100-degree weather!) to each nominee in the Los Angeles area the day before the event.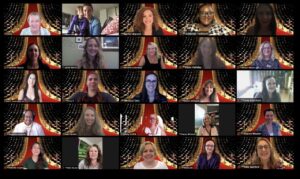 The WSC gift box included a bottle of champagne, a confetti champagne flute and chocolates. This year's swag bag also came with a notepad and pen from Avid and a mini heart-shaped Lemon 7up Pound Cake, courtesy of Sweets by Jocelyn, a local bakery by composer, author and baker, Jocelyn C. Chambers (@sweetsbyjocelynLA). A raffle was also held, with Lucy Donaldson going home with the grand prize of one year's subscription to the Avid software. Other raffle winners include Susan Vaill, Erin Peters and "RuPaul's Drag Race" nominee Jamie Martin.
With each year, the event has expanded in different ways. Last year, the brunch grew to include sound mixers and sound editors. Due to the virtual nature of this year's bash, nominees outside the Los Angeles metro area were invited to partake as well and were sent a bottle of champagne via Postmates/Instant Cart/Drizly to join in the festivities. Nominated for "The Marvelous Mrs. Maisel" for a second year in a row, New York-based picture editor Kate Sanford, ACE, was grateful for the silver lining in a year where it's tough to find any bright spots. 
WSC Co-Chair Dorian Harris, ACE, opened the event with a recognition that despite the increased number of female editors in the industry compared to 2-3 decades ago, there is still much to be done before we approach anywhere close to 50-50 representation with our male colleagues. Next up was the toast by Azzam to cheer on all the nominees: "From the Women's Steering Committee, we would like to congratulate all of you on your achievement this year. You're all trailblazers and risk takers. Even though it's a virtual event this year, we see you and appreciate how important you are to the industry. Cheers!!"
The event then opened up to the general MPEG and ACE memberships and broke into four virtual rooms to facilitate more intimate dialogue among the participants, with each room hosted by at least one moderator: : Picture Editing Divas (Duddleston), Sound Divas (Robin Whittaker) and two Unscripted Reality Diva sessions (Tricia Rodrigo, Griffin and Josie Azzam).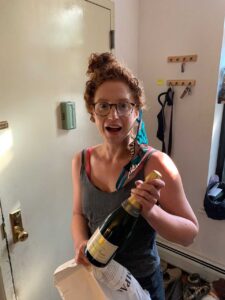 Part of the conversation inevitably evolved to a collective commiseration of navigating awards season without any in-person live screenings, FYC panels, parties, luncheons and of course, attending the actual Creative Arts Emmy Awards ceremony. Sound Editing nominee for CBS All-Access' "Star Trek: Picard" and two-time Emmy winner Alyson Dee Moore: "Now I know how the seniors who didn't get to go to prom feel like."
"I was just telling a friend how not having a ceremony makes it feel like it's just another day. And it was…until today. Deepest gratitude to those who made deliveries, especially Nancy Morrison, who delivered mine in this insane heat," added Emmy-winner Nena Erb, ACE, nominee for picture editing on HBO's millennial dramedy "Insecure." "If nothing else, it'll be memorable," someone else chimed in.
With her third nomination for "RuPaul's Drag Race" – which just wrapped its twelve season early this summer – Martin thanked the organizers for putting up this event and injecting some much-needed enthusiasm into a year plagued with crisis after crisis: "It's really nice to feel excited about feeling excited!"
This year's virtual Creative Arts ceremony will be spread out over four days, streamed on Emmys.com at 5pm PT every day, culminating with the fifth day telecast on Saturday, Sept. 19, at 8 p.m. ET/5 p.m. PT on FXX.
Surely one of the "benefits" of not having to attend a huge event like the Emmys is to be spared from all the stress of getting dressed up and the laborious pre-red carpet prep routine? Not so if you ask Angelina Faulkner, who is nominated for the second time for sound editing on FX Networks' "What We Do In The Shadows" – she still prefers to have the chance to get glammed up for the live ceremony.
Sound editing nominee for HBO's "Watchmen" and two-time Emmy winner Tiffany Griffith would have liked an outdoor pre-Emmy celebration, but also tries to see the positive in these difficult times – the virtual environment makes it easier to mingle and see all the nominees at once, as opposed to the live event where you're stuck in your seat for the duration and often don't get to interact with as many fellow nominees. After the virtual event, the nominee for Netflix's unscripted series on competitive cheerleading "Cheer," Kate Hackett, offered: "It was so fantastic to put so many names to faces. It was also such a great, celebratory mood — which made such a difference in these crazy times."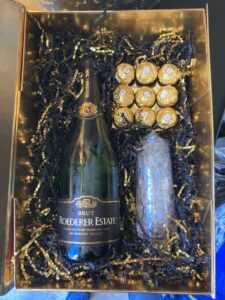 The team got creative when it came time for the obligatory group photo for each series: starting with the nominees for "The Mandalorian," all other nominees would take turns turning their video on and off depending on whose turn it was. What an innovative way to put a face with the nominations in this brave new world of Zoom-everything! Kudos to Loyola for not only taking care the music, but also handling the screen captures of these group pics.
Duddleston was curious about how the nominees learned of their nominations when it was announced on July 28th. "I was having my morning coffee at home when a friend texted me," Cheryl Campsmith, ACE shared of her first Emmy nod for Pop TV's sitcom "One Day At A Time." Also her first Emmy nod, The Mandalorian's Dana E. Glauberman, ACE was in visual effects review for another project when her phone started blowing up. Erb heard about her "Insecure" nod from Assistant Editor Lynarion Hubbard, with whom she shares the nomination. "It's been nothing but a dream," Lynarion adds.