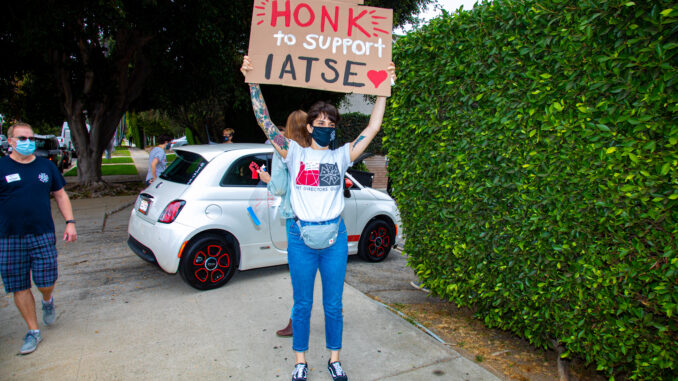 By Guild Staff
In a historic move, nearly 60,000 IATSE members, including those in Local 700, voted to authorize union leaders to call a strike in their ongoing battle with Hollywood producers, by a dramatic 98% margin.
Talks broke down last month over issues such as livable wages, reasonable rest periods and contributions to retirement and pension plans. This is the first time in IATSE's 128-year history that members of the union have authorized a nationwide strike.
Ninety-eight percent of members voted yes; the turnout was 90%.
"The members have spoken loud and clear," said IATSE International President Matthew Loeb. "This vote is about the quality of life as well as the health and safety of those who work in the film and television industry. Our people have basic human needs like time for meal breaks, adequate sleep, and a weekend. For those at the bottom of the pay scale, they deserve nothing less than a living wage."
"I cannot even find the words to adequately describe my sentiments about this," Cathy Repola, National Executive Director of Editors Guild,  wrote in an email message to members. "You stepped up big time and are demanding change with your vote."
With the vote in hand, IA officials are set to resume talks with the AMPTP, the producers' bargaining unit, on Tuesday morning.
IA officials had been negotiating with the AMPTP since May. The current Basic Agreement contract expired July 31, with an extension expiring Sept. 10. Since then, members of the Editors Guild and other locals have continued working under "status quo" conditions.