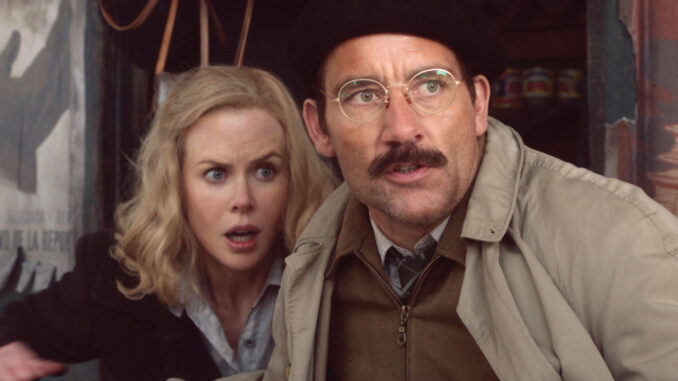 The wordsmith and the war correspondent were an item for not even a decade. Ernest Hemingway and Martha Gellhorn made each other's acquaintance in 1936, married in 1940 and divorced in 1945. The two packed a lot into those nine years: He penned the acclaimed novels To Have and Have Not and For Whom the Bell Tolls, while she documented the latest developments in World War II. They each journeyed to write about the Spanish Civil War.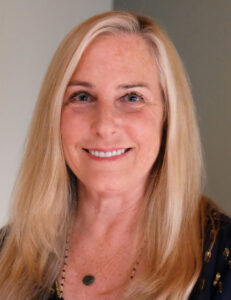 The subject matter appealed to Joanie Diener, MPSE, who was hired to work on the made-for-television movie concerning the couple's personal and professional association: Hemingway & Gellhorn, which debuted on HBO in 2012.
"I had read a lot of Hemingway's books when I was growing up, but I didn't really know about Martha Gellhorn," Diener says. "And I loved this strong female character in battle with Hemingway."
Clive Owen was cast as Hemingway and Nicole Kidman as Gellhorn, but almost as impressive as the film's on-screen characters (which also included David Strathairn as John Dos Passos and Molly Parker as Hemingway's previous wife, Pauline) was its off-screen talent, including director Philip Kaufman (The Right Stuff; The Unbearable Lightness of Being) and picture editor Walter Murch, ACE, MPSE, CAS, as well as composer Javier Navarrete, music supervisor Evyen Klean, supervising sound editor and re-recording mixer Douglas Murray, and re-recording mixer Lora Hirschberg.
"Besides the subject matter, it was the people I was working with," Diener says. "Working with Walter was kind of like going to grad school again."
The native of Harrisburg, Pennsylvania was raised in Southern California and attended the University of California, Berkeley with an eye toward a career in music. After receiving her bachelor's degree in music, Diener immersed herself in early music and musicology as a graduate student at Boston University. "Music is what I studied," she reflects. "I was a big lover of film." Following school, and several years of performing as a singer-songwriter, it was suggested that Diener merge her education with her enthusiasm. "Someone advised me, 'Wow, you should be a music editor,'" she remembers. "The person told me it would teach me about how films are made, how films are put together — and how music works with film."
Diener's involvement in Hemingway & Gellhorn sprang in part from relationships she had established earlier in her career. She had been a music editor on HBO's The Rat Pack (1998), on which she worked with Klean, and on The Warrior's Way (2010), a Chinese-language film scored by Navarrete. And her husband — composer and former music editor and arranger, Mark Adler — knew Murch from working on The Unbearable Lightness of Being (1988) and The Godfather: Part III (1990). On the latter film, Diener was brought in as an additional music editor.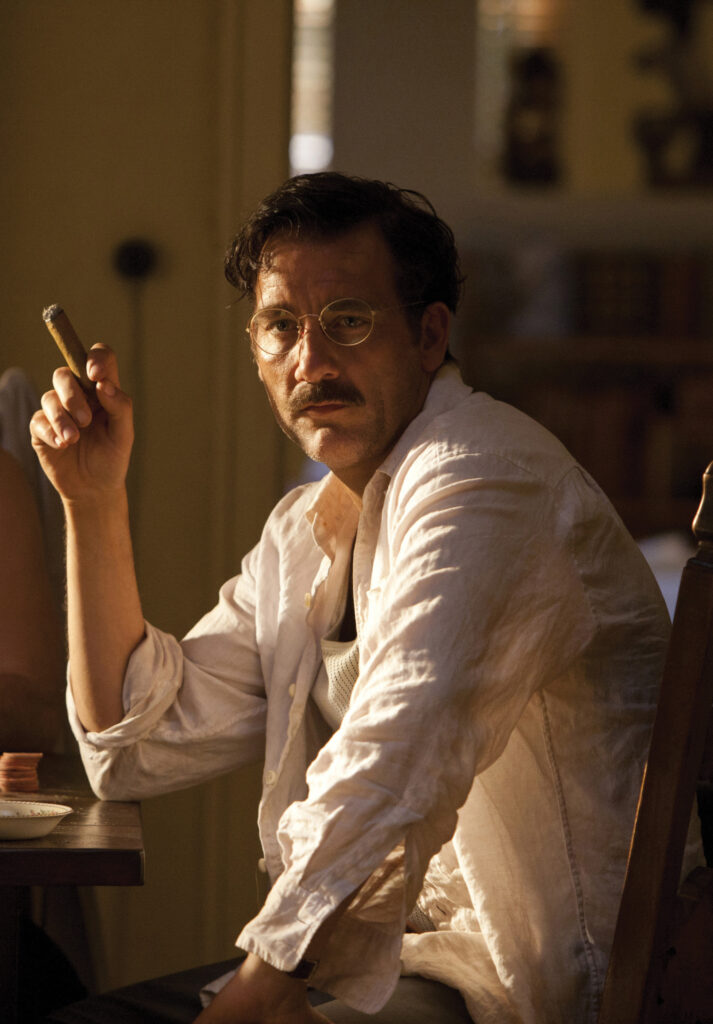 The confluence of collaborators served Diener well, in spite of the fact that HBO was initially seeking a music editor based in Northern California, the site of shooting and post-production (the mix was completed at Skywalker Sound). "It was kind of a perfect triangulation, because I knew different principals, and Javier thought it would be fun to have me," she reflects. "I was lucky that I got to go up there because they were looking at local people."
In July 2011, Diener traveled to San Francisco to begin what ended up being a three-month stint on the film. The work environment, involving a multitude of voices, differed from past projects. Navarrete was present throughout post-production, and Murch and Kaufman contributed a steady stream of ideas. All four worked in close proximity. "I knew that Walter would be very hands-on with many facets of the music and sound," Diener observes. "He basically puts his stamp on a lot of stuff, in a good way."
Diener — joined by Kaufman and Navarrete — spent a total of two 12-hour days in Murch's editing room for music spotting sessions. "By the way, Walter is just like Hemingway — he stands when he works," Diener remembers, referring to the author's aversion to sitting while writing. During the spotting sessions, it was decided which scenes required music composed by Navarrete and which called for source music. "I was writing everything down in longhand," Diener adds, "and from those notes I generated our detailed spotting notes, which served as our roadmap for the rest of post-production."
In the end, that roadmap had many detours: Hemingway & Gellhorn included 100 cues: 55 score cues represented about 56 minutes of screen time and 45 source cues represented about 48 minutes of screen time. Diener says it is one of the most music-heavy films on which she has worked — apart from actual musicals like The Music Man (2003). "I think it may take the cake because of the way it was designed," she comments. "It's Phil, it's Walter."
While he was cutting, Murch made modifications to early versions of Navarrete's score, including combining or pitch-shifting specific cues. "Sometimes, I'd leave at midnight and he'd still be standing in his room working," Diener says of Murch. "He would take a lot of our work, and even the sound editor's work, play with it and then put it back."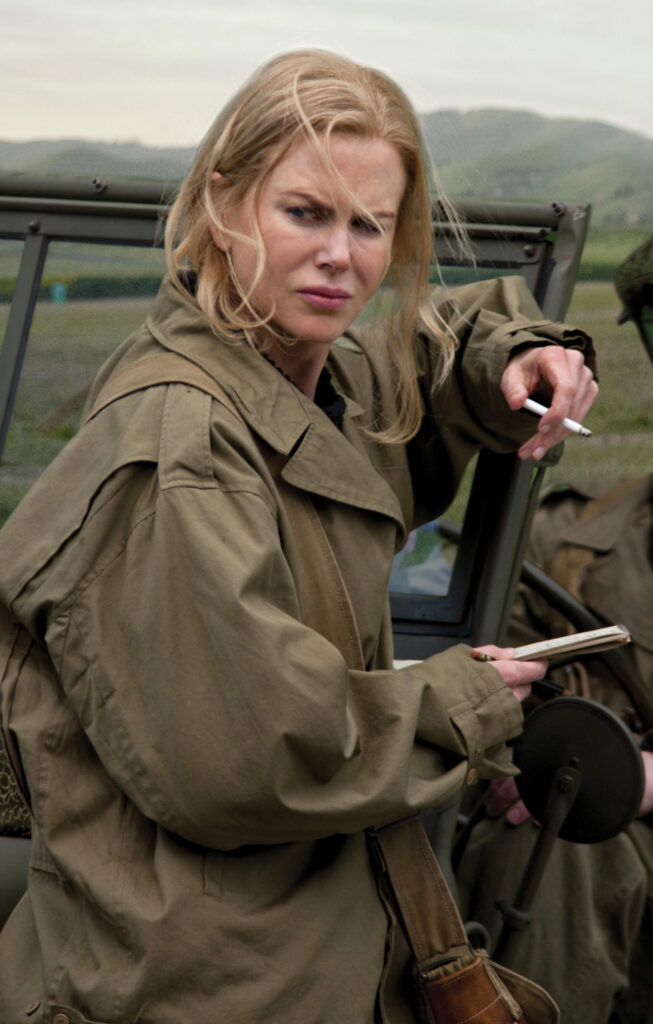 But Diener appreciated Murch's brainstorms. "For me, sometimes if it's really working, I don't mess with it," Diener comments. "But he likes to see, 'Well, what other things can we do? Where can we take this that it hasn't already gone?'"
It was the music editor's task to assure that the experimentation sounded effortless. "The hard part was that there were certain spots where he did wonderful, creative, crazy things in Final Cut Pro, and then Phil fell in love with them," Diener says. "When we eventually had the final recordings of all of Javier's music spread into lots of music stems, I had to recreate what Walter had done with Javier's synthesizer mockups."
For example, for a scene in which Hemingway experiences a kind of nervous breakdown while fishing, Murch enhanced the music to match the writer's garbled mental state (even merging the sound of a fishing line with the music). "Walter did some really wild stuff; he layered a couple of different demos of Javier's, and some of them, unfortunately, we didn't even find in the final music," Diener remembers. "That one was really crazy."
The film's abundance of source cues also proved daunting, with snippets of music selected to go along with dozens of scenes, from historical montages to scenes of Hemingway and Gellhorn at home. "In some cases, Walter actually grabbed stuff off of YouTube," Diener says. "A lot of times this was kind of an archaeological dig because we had to figure out what it was, where it came from, and how to either use it or recreate it."
The folk song "Red River Valley" was always intended to be featured but required substantial post-production finessing. It is heard early in the film, when Gellhorn is aboard a train en route to cover the Spanish Civil War and is seated across from a young fighter, called Brooklyn, who starts to sing the tune while accompanying himself on guitar. The music, which continues to play over several subsequent scenes, echoes the hope and excitement of the era of Hemingway and Gellhorn's relationship.
Unfortunately, the production track was not useable. "They were originally talking about replacing his voice," Diener recalls, "but Phil and Walter loved his vocal quality, which was very natural." But when the actor re-recorded the song, he did so at a different tempo. "It was very tricky because I had to take his singing and literally match it to his mouth," Diener says. "I'm a singer myself, so I'm very picky about that. I look at it sideways, I squint at it, I walk away, I come back." The actor also replayed the guitar. "Some of it was a little rough, and sometimes I had to change the chord or the note," she adds. "A lot of editing was required to match the picture." The result, however, is a haunting mood-setter.
Later in the film, the tune returns in the form of "Jarama Valley," a variant of "Red River Valley" that came about during the Spanish Civil War; an injured Brooklyn sings the song while recuperating. "Javier's score enters and weaves around the song," Diener remembers. "He scored it to a different version with a different chord progression, so I had to actually cut his orchestral piece and change the harmonic structure a little bit — to make it sit right in with Brooklyn's singing and guitar-playing."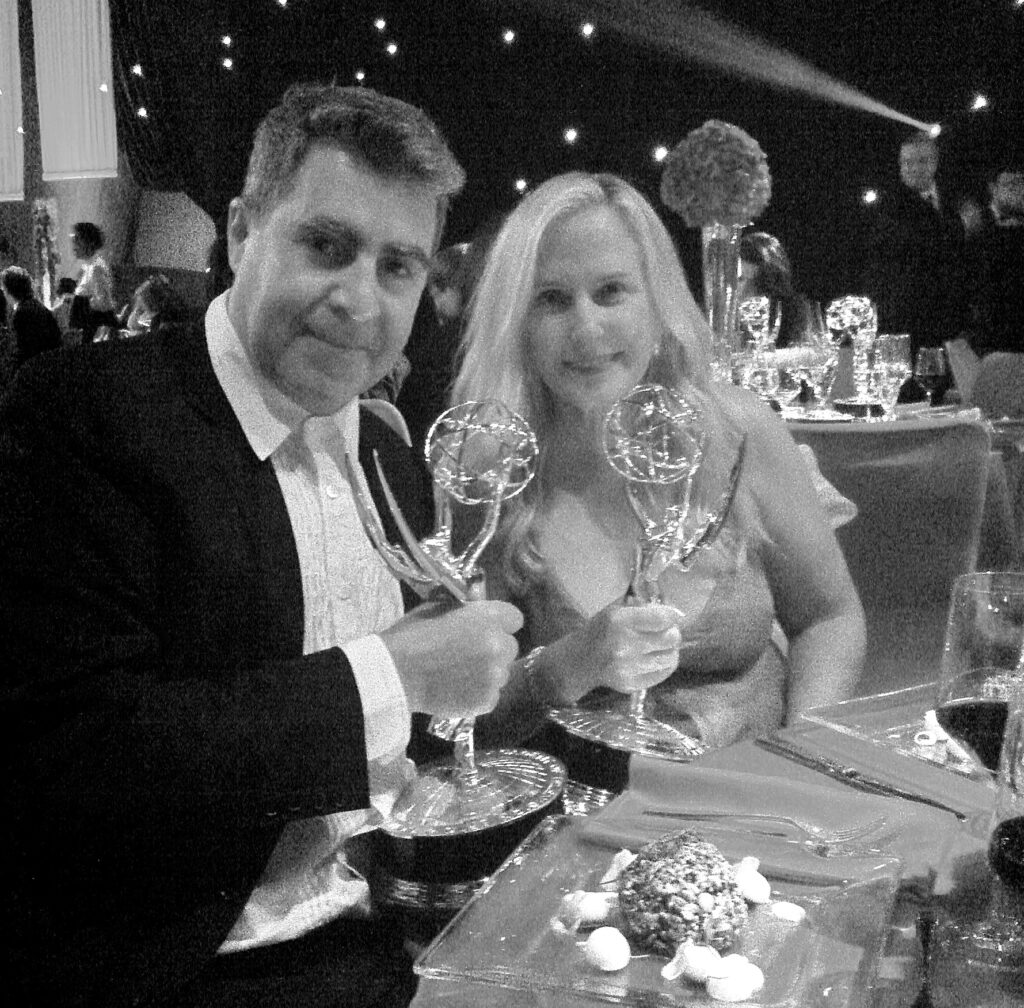 Nimble music editing was also needed in a bravura sequence in which Hemingway and Gellhorn meander through a Chinese market following their meeting with Chinese ruler Chiang Kai-shek. Out of each doorway, corridor or window are snippets of music, necessitating the use of many cues. "Phil wanted it to feel like you were just surrounded and enveloped by all these different sounds and textures," Diener recalls. "They said, 'We need things coming from each little shop and different windows and areas.' It was complicated because I had to set it up in such a way that it all wove together." The only visual suggesting music was of a man playing the erhu, a Chinese two-stringed bowed instrument. "There was no sound for that," Diener says. "Evyen sent me several erhu pieces and I was able to create something that matched the on-camera erhu player."
Despite the labor-intensive post-production, Diener was continually moved by the lead characters; for example, she was touched each time she watched the scene of him pleading with her not to divorce him: "Open up, Mrs. Hemingway," he says, knocking on her door. "Mr. Hemingway loves ya." "I remember crying," Diener says. "I saw that scene so many times, where he's banging on the door and begging her to open the door, and it got me every time."
When the Primetime Emmy nominations were announced, Hemingway & Gellhorn received recognition in 15 categories, including Outstanding Miniseries or Movie. In the end, the film won two Emmys, both honoring the film's soundscape: Navarrete was awarded for Outstanding Music Composition and Diener was included in the group awarded for Outstanding Sound Editing. She also received a Golden Reel Award (her fifth) from the Motion Picture Sound Editors for her work on the film.
Of course, the plaudits the movie received could not compete with making it. "It was one of the more engrossing, satisfying, enriching experiences I've ever had," she effuses. And, reflecting on the long hours spent in close collaboration with Navarrete, Murch, Kaufman and others, Diener invokes the film's protagonists: "We were definitely in the trenches — just like Hemingway and Gellhorn."