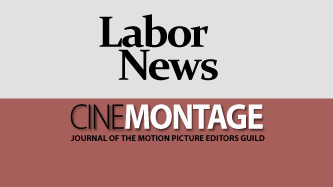 Reprinted from Labor Notes by Alexandra Bradbury on June 30, 2021.
"Employers never let a crisis go to waste. Like clockwork, after this awful year, here come the demands for concessions," writes Alexandra Bradbury in Labor Notes.
"Steelworkers at Allegheny Technologies are on strike to defend their benefits. The company wants them to start paying more, though it's flush with cash. If you ask why, you're not thinking like an employer. …
"Poultry plants always want to increase line speeds. Thirty years ago workers were doing swift repetitive motions at the already dangerous pace of 90 birds a minute; by 2014 it was 140.
"In 2019 Trump's Department of Agriculture let some factories ramp up to an unimaginable 175—that's three birds per second. …
"The speedup demand was never really about Covid—a fact underlined by Trump's attempt to make the rule-change permanent. (Biden reversed it.) But we can expect unscrupulous employers to keep crying poverty and emergency. They're going to milk this crisis as hard as they can. …