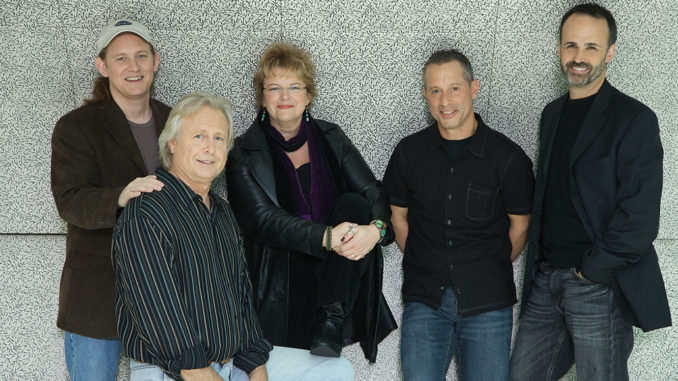 by Michael Kunkes • photos by Gregory Schwartz
Even before Pearl Harbor was attacked, U.S. President Franklin D. Roosevelt and British Prime Minister Winston Churchill had agreed on a "Europe First" strategy that placed primary emphasis on the defeat of the European Axis powers should Japan enter the war, a plan that continued even after December 7, 1941.  In similar fashion, HBO is following that same strategy.  Nine years after Band of Brothers' "Easy Company" fought its way across France, the Netherlands and Germany, executive producers Steven Spielberg, Tom Hanks and Gary Goetzman have brought the bloody, island-hopping campaigns of the war against the Japanese empire into sharp relief in The Pacific, an epic, ten-part HBO miniseries presentation of a Playtone and DreamWorks production that debuts March 14.
At $200 million, which makes it one of the highest-budgeted miniseries in television history, The Pacific tracks the intertwining war journeys of three members of the US 1st Marine Division, from their first fierce encounter with the Japanese on Guadalcanal, through battles in the rainforests of Cape Gloucester, the volcanic strongholds of Pelelieu and Iwo Jima and, finally, the desperate kamikaze battles on Okinawa in the final months of the conflict.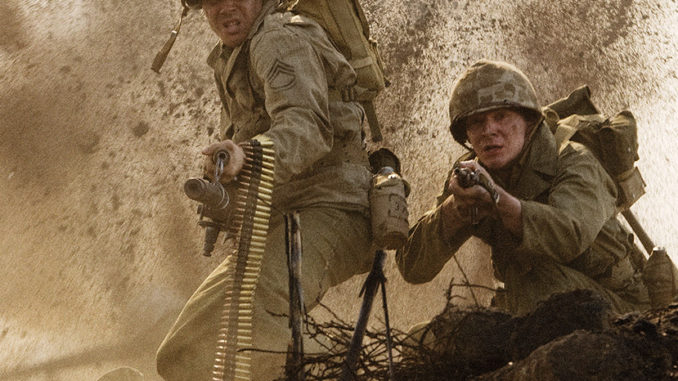 The infrastructure of the production was enormous.  Two 600-person production units, enough to form a couple of Marine battalions by themselves, invaded Australia for six months in 2007.  Approximately half the shooting took place in Far North Queensland and the rest in the Melbourne area and other locations.  Two episodes were always shooting simultaneously, each with a relatively luxurious 27-to-30 day shooting schedule.  To edit the 1.5 million feet of exposed film into what amounted to ten high-quality one-hour feature films, Todd London, producer for HBO/Playtone, interviewed some 200 picture editors, finally hiring a trio of experienced veterans––Alan Cody, A.C.E., Marta Evry, A.C.E., and Ed War-schilka––and brought them to Melbourne to work alongside production.
Each editor received his or her assignments based on the "logistics of the shoot," as London (a retired Guild assistant editor) put it, as well as how much gap time was in the shooting schedules from one part to the next.  "At one point, the producers floated the idea of everyone cutting on everything, but that proved to be impossible," recalls Warschilka, a frequent collaborator with director John Carpenter (Escape From L.A., John Carpenter's Vampires).  His dad, also named Ed Warschilka, was a Guild picture editor with feature credits such as The Main Event and cult classics Harold and Maude and Brainstorm.  "With two crews shooting simultaneously, the shows were staggered to get the most production value out of each location.  We found out right away that because of the schedule, there was no way for any one editor to be cutting on a lot of different shows.  We each ended up with credit, or co-credit, on three or four parts."
Six directors—Carl Franklin, Jeremy Podeswa, David Nutter, Tony To, Tim Van Patten and Graham Yost––worked on The Pacific; the latter three also served as producers.  "Much of the time in episodic TV, directors don't have a lot of input into the editing process, but The Pacific was different," says Cody, one-time assistant to Michael Kahn, A.C.E., on Schindler's List and Jurassic Park, and whose own recent credits include HBO's Big Love and Lifetime's Army Wives.  "Although the executive producers on The Pacific had the final say on each cut, we had top-notch, extremely creative directors who were a joy to work with throughout the process.  They would shoot 15-20 pages of a script in North Queensland or in the Yuyang region outside of Melbourne [the two areas where most of the beach landings and battle scenes were filmed], come to the cutting rooms at Melbourne Studios and work with the editor of that part, then come back again later to work with the editor some more.
"The production was a marvel of efficiency," Warschilka adds.  "It was pretty fast and furious, but we were always right up to camera.  Shooting would finish, we'd have two or three days to do an editor's cut, about a week for the director's cut, and then start the producers' changes.  Because this was such a long-term project and finals weren't going to be delivered until much later, this process continued as we got further and further down the line—even after we moved everything back to the States.  We were constantly refining the shows, depending on who was in the driver's seat at any particular point in the process."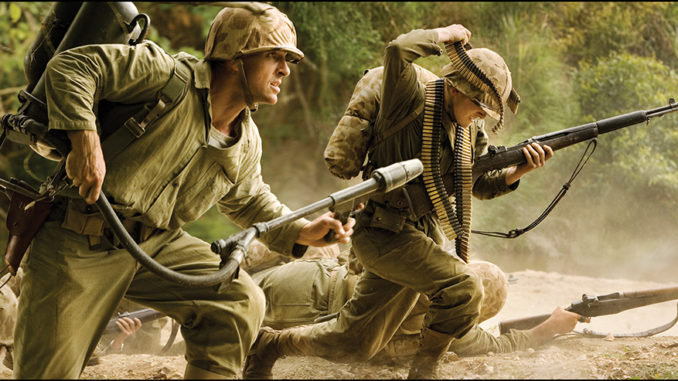 From the beginning, the concept that informed the entire project was  "Under the Helmet," the idea that this was a story told from the Marines' point of view, a respectful look through their eyes at their personal journeys from innocent kids to hardened kill-or-be-killed machines.  "The whole idea was to make this an extremely visceral experience," says Cody.  "Each part was prefaced by archival background material that set up each island and what the Marines' physical objective was, but once we got into the drama, we had to show how the emotional wounds of battle could be just as bad as the physical ones.  While explosions are great, this is really all about the Marines who experienced, and finally became, a part of all this brutality."
The point of view evolved along with the story, according to Warschilka.  "For example, in the early parts, you don't see the Japanese very much as we set up the three main characters and their relationships," he explains.  "In later parts, you begin to see the Japanese soldiers' own hardships and begin to see more sides to the conflict.  Ultimately, we needed to show the enemy more––you need that threat; you can't just show tracer bullets coming from behind trees.  If you really want your audience to feel someone's emotions and struggles, you need to see it in one's eyes and on one's face."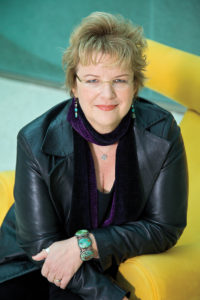 In the long run, editing The Pacific was about striking a balance among its centerpiece battle scenes, the home front and base life.  "In reality, battle scenes are easier to cut than dialogue," says Evry, currently working on Castle and with recent episodic credits that include Day Break, House, M.D. and Lie to Me.  "The challenge for us is: How do you portray the battle scenes so they don't feel the same from part to part; so that an explosion has some contextual, emotional meaning to it––without just blowing things up?   I cut for emotion, not for adrenaline.  When my heart skips a beat, I know I have something."  That balance also comes into play with the three lead characters, Evry adds.  "It's not just a question of giving each lead equal weight; you have to keep everything moving forward so that every time you experience these characters, you reveal something new to the audience," she says.
"The Pacific is actually very old school in its cutting rhythms," Cody elaborates.  "This is a World War II miniseries, and we really felt we wanted to just let things sit back and play, and that meant staying away from jump cuts, quick cuts, punch-ins and overlapping dialogue.  This was classic storytelling; we couldn't allow the editing to influence the style of the show."
Though each editor "owned" his or her own parts of The Pacific, they would all view each other's work at regular group screenings, which culminated in a huge crew viewing of the entire show upon returning to Los Angeles.  "We had a free and open discussion that went on for several days, and everyone had the opportunity to make remarks," Cody recalls.  "Sometimes, hearing another editor comment on your work in an open forum and having him tell you he sees a problem and how he thinks it should be fixed, can be a little uncomfortable, but it was all for the greater good.  The bottom line is that the entire miniseries improved greatly after that."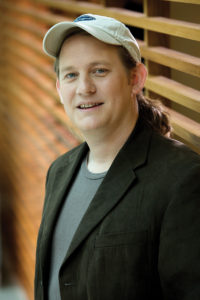 Though both Band of Brothers and The Pacific come from the same producing pedigree, the two projects are radically different in approach.  "I watched all of Band of Brothers to prepare for this, and as soon as the dailies started coming in, I realized that this was going to be a much more brutal experience," Evry says.  "Unlike Europe, the war in the Pacific had very few of the trappings of civilization; a lot of it happened in the middle of nowhere, where the culture was so completely foreign–– these kids might as well have been fighting on Mars.  Even without the fighting, there was drought, flood, disease, heat, lack of supplies and the absence of any ties to a culture the Marines could relate to.  That's a significant departure from what was portrayed in Band of Brothers.  It's a story that's not told very often."
Evry cut some of the most brutal sequences in The Pacific.  One, which occurs in the third show of the Pelelieu story arc during a lull in the fighting in the Unurbrogol Hills, has Snafu (Rami Malek) tossing pebbles into the squishy, exposed brain of a dead Japanese soldier.  In another sequence on Okinawa, Sledge (Joe Mazzello) falls into an open pit with maggot-eaten corpses.  "None of this was done for shock value," she explains.  "It was to give the viewer an idea of what these Marines dealt with, and the fact that they could even acclimate to that.  It was a joke in the cutting room that even though I was the sole woman editor, I got all the atrocity scenes, while Ed and Alan got to cut the sex and home front scenes.  I don't know how that happened!"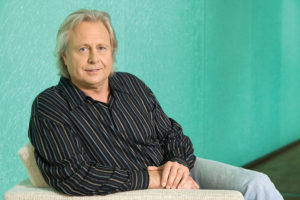 With picture editorial working triple duty to keep up with production, London provided a key asset to the picture team in the person of supervising sound effects editor/sound designer Benjamin L. Cook, who had previously worked for the producer on HBO's Rome and Carnivale.  Cook's job was twofold—to liaise and spot scenes and sequences with the picture editors as an onsite sound editor, and to collect original sound effects—everything from ambiances to gunfire, bullet impacts, vehicles of all sorts and even Foley.  Cook's integration into the cutting room allowed the picture editors to really focus on cutting and not get bogged down in sound minutia; it also allowed them to get better-sounding temp tracks into their cuts early on in the process.  "I was cutting and mixing in 5.1, then giving the picture editors folded-down stems," Cook recalls.  "We wanted the first turnovers to HBO to really shine, so it was important to get very detailed and lush cuts out on our first pass, especially in the battle sequences.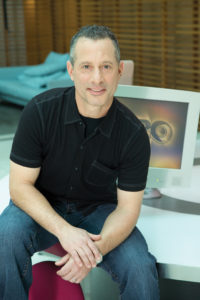 "HBO wanted The Pacific to be a very experiential show, and the goal for both picture and sound was, again, to put the audience 'under the helmet,'" Cook adds.  "Part of what we wanted to do with sound effects was to help create that feeling of raw intensity; the chaos and confusion of the battlefield.  Our second mandate was authenticity.  One day, I might be following LVTs on a small rib boat, or riding in a Higgins boat to get sounds for the beach landings.  On another, I would be recording tanks maneuvering in a paddock, or M1919 30-caliber machine-gun fire.  Almost every day, there was an opportunity to record something really cool––a dream job for a sound geek like me.  By the end of shooting, the editors had access to just under 50 GB of original material, all databased and available via a Soundminer asset manager system."
Once production returned to Los Angeles for a year of post and mixing, the library was delivered to the sound crew at Soundelux, which included Cook, supervising sound editor Tom Bellfort (Mission Impossible, Titanic) and sound effects editor Charles Maynes (The Great Raid, Flags of Our Fathers), among others.  Before finalling, each part might have as many as 15 turnovers to sound, and in the end, many of Cook's 5.1 pre-mixes were carried to the final mix, which was done on Stage One at Todd AO-West (Lantana) by Oscar-winning re-recording mixer Michael Minkler, CAS, and veteran sound effects mixer Dan Leahy.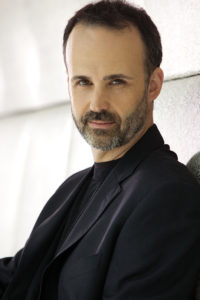 Additional sound crew included music editor John Finklea, sound effects editor Hector Gika, MPSE, supervising dialogue and ADR editor Daniel Irwin, MPSE, dialogue editor John Stuver, MPSE, and assistant sound editor Patrick Cusack.  On the picture side, key contributors included first assistant editor Mark Czyzewski, assistant editors Tom Reagan, Patrick J. Smith and Mark Hartzel, visual effects editor Mitchell J. Glaser and visual effects assistant editor Mandy Jacobs.
"Having a sound designer/sound editor who is not only there every day working on your tracks and making pre-dubs, but also going to the location and capturing live production sound effects, is a luxury you don't normally get," Warschilka says.  "Ben was not only recording a sound effects library, but also helping to smooth out sound problems such as cutting back and forth in a beach scene where the ocean surf would be louder on one version over another.  Plus, you'd be amazed at how much noise palm trees in a wind can make."
"Ben saved all our lives, I think," says Evry.  "I would cut a battle scene to get the shape of it, find appropriate temp music, re-cut depending on what I was hearing, smooth out the sound out as best I could, and give it to Ben.  A day or two later, he would come back with a full sound effects track that was so good, you could almost have broadcasted it right then; it opened my eyes to more creative possibilities.  We would collaborate with Ben and ask him what was possible and what was accurate.  We'd hand him a cut and he would do the fixes.  I've never had a relationship like that with a sound editor, and it was wonderful."
"In the end, The Pacific is all about paying tribute to the Marines who went through this experience," Cody observed.  "Our job as editors was to go only as far as what they could see and feel, then get out of the way of the story.  Band of Brothers set the bar very high, but The Pacific will take viewers someplace completely different."