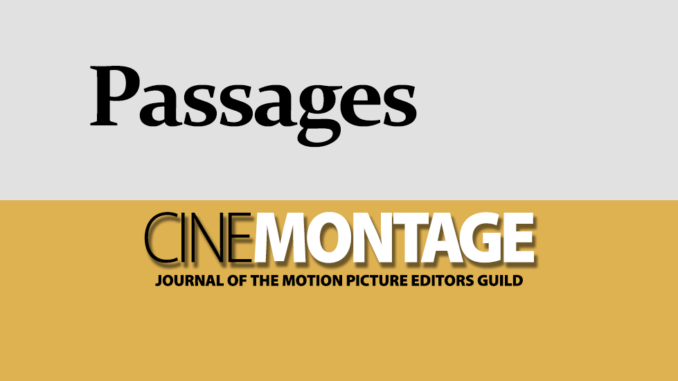 Peter N. Harrison 
Sound Editor
August 10, 1941– March 12, 2018
Ours is an editing family, so when Peter Harrison died on March 12 at age 77, we lost more than an uncle and father. We lost a voice that knew the history of our craft; someone with whom we could share a meal and talk shop at the family dinner table without it sounding too much like work.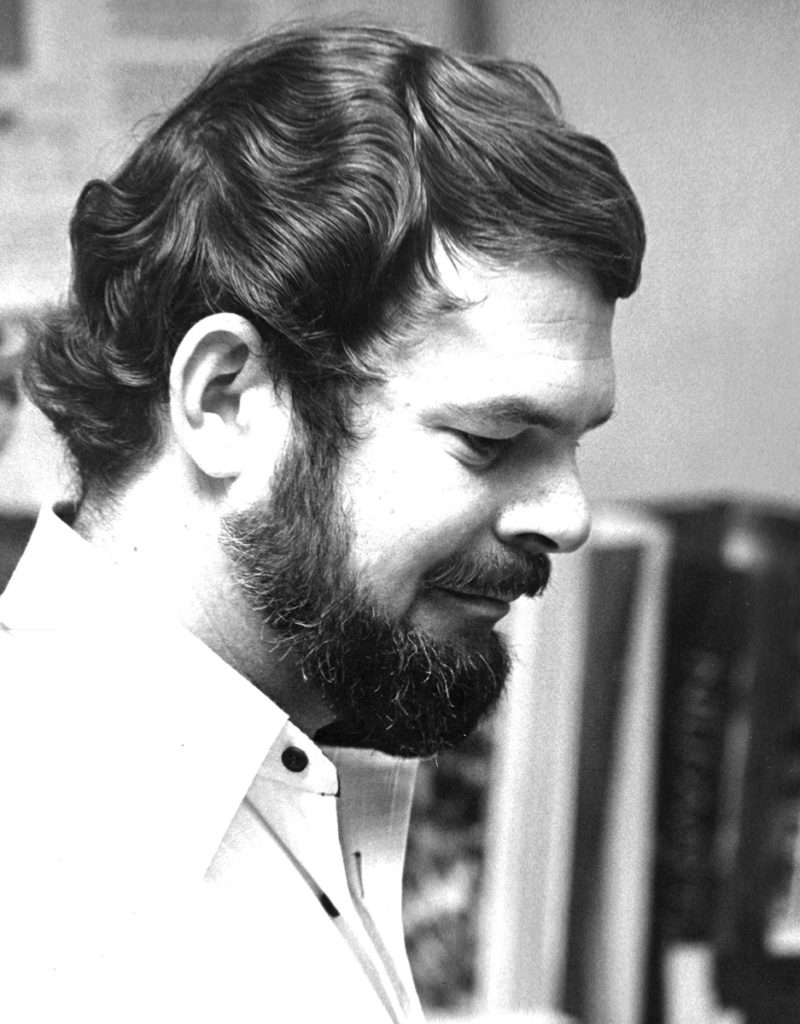 Peter started his film career as a camera assistant for Union Pacific Railroad after an honorable discharge from the US Army. A year later, he moved on to "can boy" at General Film Lab. In 1965, he joined the Motion Picture Editors Guild, IATSE Local 776, and was eventually hired as an apprentice editor by 20th Century-Fox Studios. They way he told it, the film industry was so good to him that after just one year, he was promoted to assistant picture editor. 
In the mid-1970s, he moved to Lorimar to work on a little show called The Waltons (1971-1981), editing eight episodes. With picture editor Gene Fowler, Jr. as his mentor, Peter really honed his craft. He spent his spare time cutting sequences for any editor, on any show, who would let him.  He left Lorimar for Echo Films and he received his first of two Emmy Awards for Outstanding Achievement in Sound Editing for Inside the Third Reich (1982).
Peter then settled into consistent work with his brother, Rich Harrison, cutting both picture and sound on a wide variety of live-action TV movies and animated television series for The Film Business, Inc. He then received his second Emmy for Outstanding Sound Editing for a Miniseries or Special for The Murder of Mary Phagan (1988). 
After retiring in 2002, Peter spent much of his spare time trail-building in the San Gabriel Mountains. He also loved relaxing in the backyard with his wife Barbara, his dogs and a good book — as well as growing some of the best tomatoes we've ever tasted!  
He is survived by his loving wife Barbara Buffington, two children (Jim and Christine), three grandchildren (Adrian, Logan and Diana), great-granddaughter Natalia and his four-legged trail-building companion Judy.  
He is dearly missed. 
Jenny Jordan and Jim Harrison