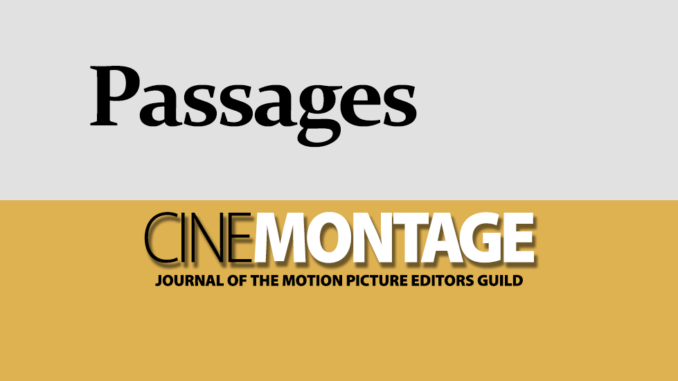 Theodore Rich, ACE
Picture Editor
December 2, 1929 – September 30, 2018
Ted Rich, ACE, passed away from heart failure September 30. He was 88. Besides the legacy of the films and television shows he influenced, Rich leaves behind his son, Steven, a daughter-in-law, two grandchildren and the many filmmakers he touched.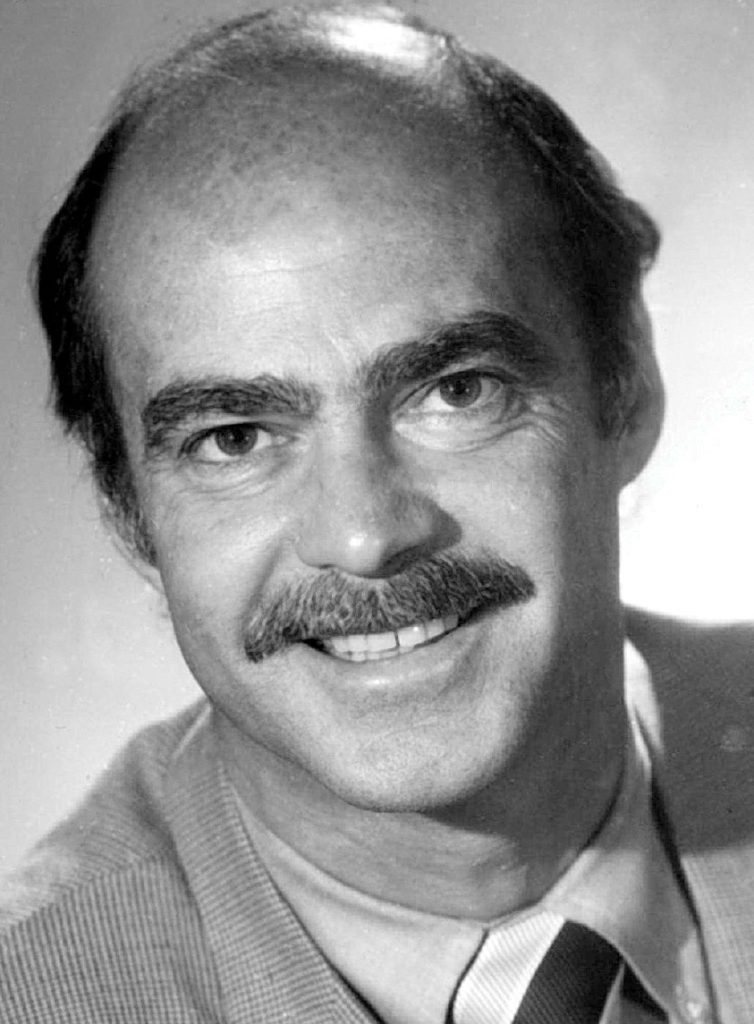 Rich was born in the Philippines on December 2, 1929 to an English father and French mother. He had one sister and four brothers. Before the outbreak of World War II, the family moved to Beverly Hills. After graduating from Beverly Hills High School in 1948, Rich entered UCLA, majoring in Business Administration.
In 1950, Rich married his high school sweetheart, Lois Pivar. His father-in-law, Maurice Pivar, was head of the editorial department at Universal Pictures, and he suggested that Rich try his hand at editing. Through Pivar, Rich met Dann Cahn, ACE, who brought him to Desilu Productions to assist Bud Molin on I Love Lucy. Molin taught him to edit. 
Rich moved up to edit on Desilu's Harrigan and Son and other such 1960s-'70s shows as I'm Dickens, He's Fenster; The Bill Dana Show; My Living Doll; The Wild Wild West; McMillan & Wife; My Favorite Martian; and Kolchak: The Night Stalker.
Rich's business background came into play when he became the post-production supervisor on The Good Guys series on CBS. With his experience in editing and a strong business education, Rich was perfect to helm post-production departments; he understood budgets, personalities and how things worked in the film and television businesses.
Rich was then a post-production manager at MTM Enterprises, when the studio made hits like Hill Street Blues, St. Elsewhere, Remington Steele, Lou Grant, WKRP in Cincinnati, The White Shadow, The Bob Newhart Show, Rhoda, Phyllis, The Tony Randall Show and, of course, The Mary Tyler Moore Show. 
From MTM, Rich moved on to Lorimar, where, as head of the post-production department, he was responsible for the completion of such successful shows as Dallas, Knots Landing, Falcon Crest and The Waltons. When Lorimar was acquired by Warner Bros., Rich became head of the television post department until he retired.
During his retirement years, he enjoyed spending time with his family, friends and his dog Milo. In 2016, he received the ACE Career Achievement Award. 
Jack Tucker, ACE (Courtesy of American Cinema Editors)