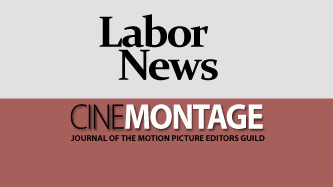 Reprinted from Deadline Hollywood by David Robb on January 19, 2021.
SAG-AFTRA took a major step Tuesday towards kicking Donald Trump out of the union. Meeting in special session, the national board of directors voted overwhelmingly to find "probable cause" that Trump, who has been a member for over 30 years, has "violated the union's Constitution," and ordered the matter to be heard by SAG-AFTRA's Disciplinary Committee.
If found guilty by the committee, possible penalties include reprimand, censure, fines, suspension from the rights and privileges of membership, or expulsion.
The charges cite Trump's role in inciting the attack on the US Capitol on January 6, and his "sustaining a reckless campaign of misinformation aimed at discrediting and ultimately threatening the safety of journalists, many of whom are SAG-AFTRA members." …