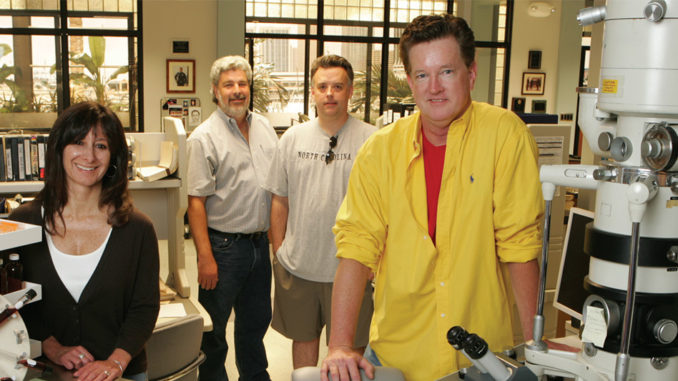 by Michael Kunkes
Serialized dramas with one story arc per season aren't a new thing in television; they go back to Stephen J. Cannell's Wiseguy (1987-1990) and Steven Bochco's less successful Murder One in 1995. And of course, there's the current hit 24. While several new shows of the 2006-07 television season fall into this category, two of them look particularly promising.
Kidnapped, which reaches TV screens first, debuts Wednesday, September 20 on NBC. It's a high-stakes serialized crime thriller with a first season given over to the kidnapping of the son of a super-wealthy New York family, the Cains, played by Timothy Hutton and Dana Delany. Premiering Sunday, October 1, is Dexter, Showtime's ambitious new series about a blood-spatter expert (Michael C. Hall of HBO's Six Feet Under) for the Miami-Dade Police Department, who, in his spare time, is a sociopathic serial killer. While Dexter is not as serialized as Kidnapped, throughout the season Dexter does find himself pursued by someone who seems to be on to his secret identity.
Although it resembles a cross between Fox's hit series 24 and Ron Howard's feature Ransom, the actual genesis for Kidnapped comes from High and Low, Akira Kurosawa's 1963 dissection of the swirl of events surrounding a kidnapping. Kidnapped's director and executive producer Michael Dinner, who previously partnered with writer and executive producer Jason Smilovic on Karen Sisco in 2003, said, "Jason brought up the idea of a series that would show, from every angle, the anatomy of a kidnapping. We both had deals at Sony Television, pitched the show to NBC late in 2005 and started shooting before Christmas, way before normal pilot season."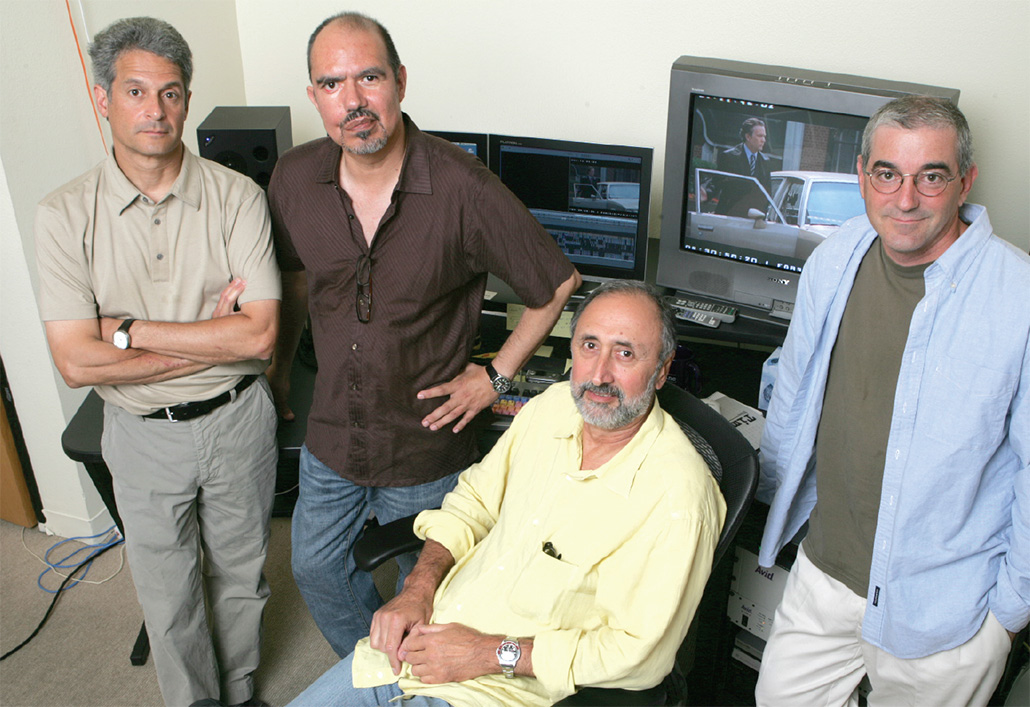 In contrast, Dexter is adapted from the books of Florida novelist and playwright Jeff Lindsay, who created the character of Dexter Morgan out of an epiphany that "Serial murder isn't always a bad thing." His two novels, Darkly Dreaming Dexter and Dearly Devoted Dexter, formed the basis for this series. The cheerful, children-loving Dexter limits his killing to "acceptable" victims (usually other, nastier, serial killers) making him a curiously moral and sympathetic character––more like a vigilante.
There are several key similarities between the two shows. In each, the city is a central character—New York in Kidnapped and Miami in Dexter. Both shows are about dissection: In the former, it's the stripping to the bone of the inter-relationships of nearly two-dozen cast members; in the latter, it's the physical act that Dexter literally performs on his victims (this is cable, of course). Also, each series have developed a variation on the flashback as a leitmotif that will help brand its look, and each uses it differently (see below).
Dissecting Dexter
Elena Maganini, who cut the Dexter pilot, is no stranger to serial murderers. After working on commercials in Chicago, she edited her first feature, the cult classic Henry: Portrait of a Serial Killer in 1986, a film so gory that it has been said the film was not released, but rather escaped. Henry began her working relationship with director John McNaughton, which continued through a series of unusual projects: Sex, Drugs, Rock & Roll, Eric Bogosian's one-man showcase; the violent Mad Dog and Glory; TV's Push, Nevada; and 1995's steamy thriller Wild Things, which first brought her to the seething underbelly of South Florida.
"I have always been drawn to shows that have a dark theme," she says. "What's interesting to me about Dexter is that it features a character who is extremely disturbed and yet is trying to present himself as someone normal; he says and does all the right things. When his dark side takes over, you are totally in his psychotic world. The intersection where these two things meet makes for a lot of tension."
One example of this comes in the pilot when Dexter, in the middle of neatly cutting up a murderer, gets a call from his sweet (but also damaged) girlfriend, who invites him over. "I'm in the middle of something; I'll be there soon," he tells her matter-of-factly. "With Henry, the horror was unrelenting," Maganini says. But Dexter has a release valve."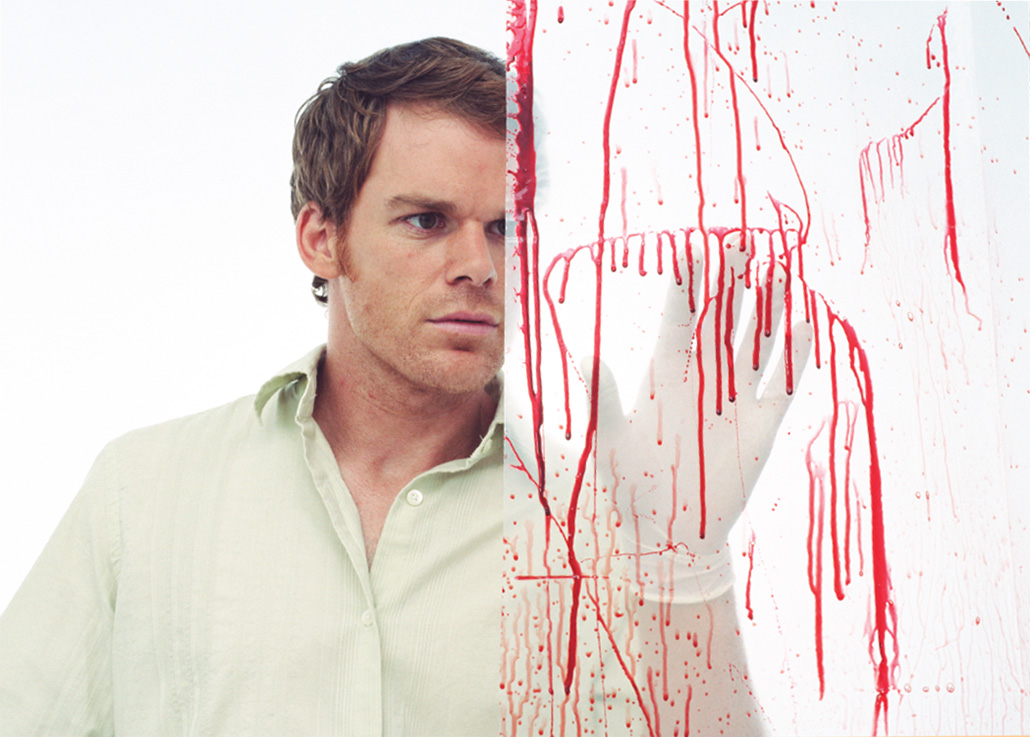 The Dexter pilot was directed by co-executive producer Michael Cuesta, whose career has moved freely among indie features (L.I.E., Twelve and Holding), series television (Six Feet Under), commercials and music videos. "When I met Elena, I thought she had great instincts, was relaxed and didn't pretend to know exactly who this character was. That, and all her work with John McNaughton, helped convince me to bring her onto the pilot. She's done serial killers; she's done noirs. She gets that world."
Scott K. Wallace, a veteran TV editor, was hired for Dexter on Maganini's recommendation after the two worked together in 2002 on Tarzan, the Ape Man––again, a dark interpretation. Wallace, who started in features as an assistant on Airplane! and Brainstorm and moved up to features on Weird Science, has worked exclusively on series for ten years, including One Tree Hill, Eyes, Fastlane and Closer to Truth.
Cuesta credits Maganini and Wallace as fine collaborators for the show. "I do a lot of pre-editing in my design, and my stuff has to be cut in a certain way," he explains. "I saw the show very subjectively, as if it were being directed by Dexter himself, and it was very important for both Elena and Scott to see it that way and keep that point of view."
Maganini adds, "Michael has a visual style that is quite distinctive. For example, in the scene where Dexter and his sister are at Jimbo's Crab Shack, Michael shot standard coverage as one piece. But then there were all these other bits of business—drifting down from faces to the food, the condensation on a glass while Dexter talks about a killer using a refrigeration truck. These are ways of making more out of the conversation than the literal stuff they're talking about. That's the kind of thing Michael does to tell the story––and it makes it much more interesting."
Flashbacks, in Dexter, are a key plot device. His murderous impulses manifest early in life, and his adoptive father, a policeman, has frequent talks with the 12-year-old budding killer, channeling the boy's dark desires into something more positive. "The great thing about a flashback is that you don't have to treat it like a normal scene in terms of cutting style," says Wallace. "In Dexter, the style is very dreamlike; we see the 'dark passenger' that Lindsay defines in the novels. If you have the material, you can change the chronological position and jump around as much as you want because it isn't reality; it's not constrained in a linear way."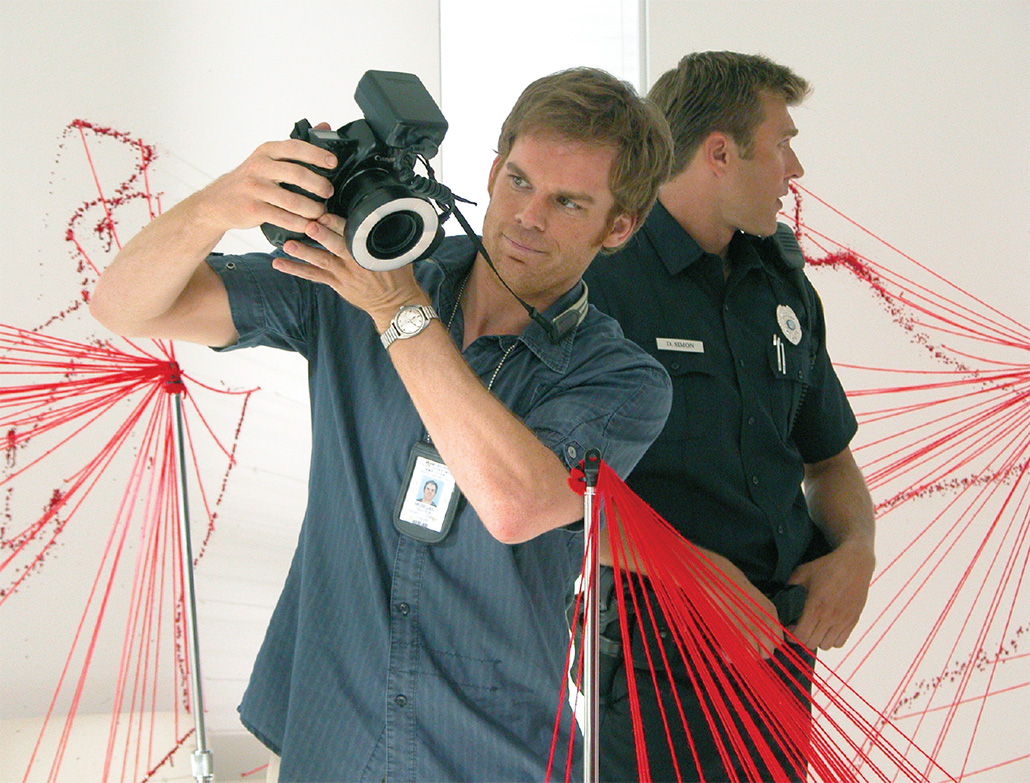 "We try to make those flashbacks an emotional jumping-off point from whatever Dexter was dealing with in his day-to-day life, adds Maganini. "Sometimes we've been able to make that jump work editorially, and other times we've needed the help of a voiceover. It's a very tough thing, because too much voiceover can be very distracting. Sometimes you just need that extra focus so that people can get into Dexter's head the way we want them to. We experimented quite a lot on the pilot."
Cutting Kidnapped
The Kidnapped pilot was edited (along with additional editor Bill Flicker) by Victor DuBois, a veteran of both features (The Last Samurai, Leo Tolstoy's Anna Karenina) and television (The Ten Commandments, Spartacus, Grey's Anatomy). He won an ACE Eddie Award in 1989 for his work on the series Thirtysomething. Since completing Kidnapped early this year, he has moved on to his current project, a documentary for the George Washington Museum in Mt. Vernon, New York, but one mark he left on the pilot will carry on through the first season.
DuBois was instrumental in creating Kidnapped's chief mnemonic, the brief jump cuts that are used as a flashback-style recap to close each act. "Sony wanted something contemporary that would end each act with impact," he explains. So we went back and played with the footage of the kidnap sequence, which was shot mainly hand-cranked, on reversal stock that gave it a pastel high-contrast look. We came up with these little jump cuts of three or four frames each, and they looked great. When we ran out of that coverage, we manipulated other images to mimic that look. Those sequences grounded each act firmly in the storytelling."
"A pilot is basically a stand-alone piece," says veteran editor Steve Polivka, ACE, one of the three editors on the series Kidnapped (a fourth, William Scharf, ACE, declined to be interviewed). His TV credits include Surface, Law & Order: SVU, the pilot for The Shield and James Cameron's Dark Angel. "There's nothing that says that the tone of the pilot is the way the series is going to go. Ultimately, it depends on how rigidly the writers and directors adhere to the direction set in the pilot. Because Michael Dinner is so creative and understands the cutting room so well, I think Kidnapped will take on a life of its own."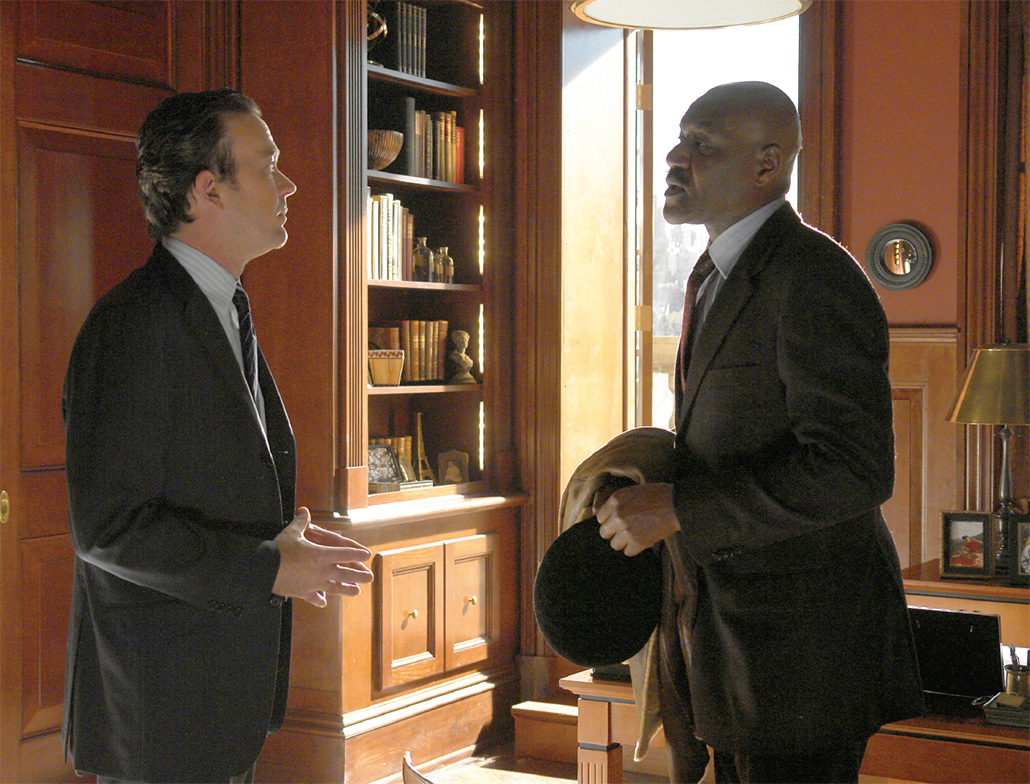 With over 30 speaking parts in the show, and a regular cast of more than a dozen, Polivka keeps a board of cast photos on the cutting room wall. "This is the first time I've had to do that in 20 years of editing," he says. "It just takes a little while to absorb them all. But that's part of what makes Kidnapped a great show."
Cable vs. Network
The debate on the relative values of cable vs. network series continues, as these two series illustrate. "I don't believe the whole concept of Dexter would work for broadcast; no network is going to make a show about a serial killer who is somewhat likable and on the side of law enforcement," Wallace believes. "It isn't just because on cable, you can say 'fuck' and show oral sex. The difference is that network shows will have four, five and even six acts––and each act has to be situated in such a way as to bring you back after the break. That's an exclamation point every seven minutes.
"But a cable episode can run 55 minutes with no interruptions," he continues. "It's not that the peak moments cease to matter on cable, but you can propel the story forward with more inertia. It's much more like cutting a feature. There's more time for things to develop and play out, and you don't have to worry about all those climactic act outs."
DuBois feels that now that networks are competing with cable on a stylistic level, the standards are starting to merge. "Whether the issue is violence, language or sexuality, I have not personally worked on anything so radically out of bounds that it couldn't play on network," he says. "We showed two men kissing 15 years ago on Thirtysomething, and that was very radical at the time. I worked on a show a few years ago on Fx cable called Sins of the Father, about Bobby Cherry, who was charged after 37 years with killing four little girls in Civil Rights-era Alabama. We had to retool one of the final scenes because the character was being perceived as insane––and not as the hunted man he had become. This shows that cable is also mindful of the impression it creates for the public."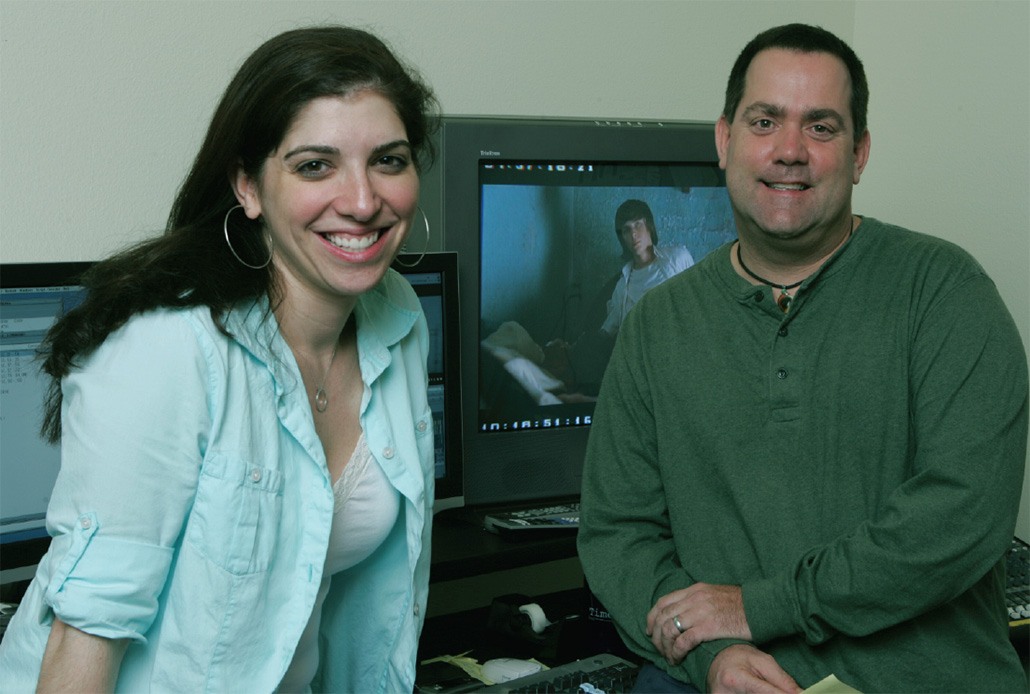 "The great thing about cable is that we are doing 12 episodes, no matter what, whereas on network, you can be here today and gone tomorrow," Dexter's Maganini explains. "We're not shooting, cutting and locking each show the way they do with a network schedule. We're working on two or three shows at the same time."
"The current wisdom at the networks seems to be that creating stand-alone episodes is the most lucrative business model," opines Kidnapped's Bill Johnson, ACE, a veteran editor who also has worked almost exclusively in TV on shows such as House, M.D., Robbery Homicide Division and Ally McBeal, capped by a 2001 Emmy Award for his work on The West Wing. "So we are delighted that NBC is totally behind this kind of serialized show. To attract talent like Tim Hutton and Dana Delany and let them go through a season-long story gives the audience a real opportunity to get inside their heads, which you don't get in more modular episodes. It's also great that they are airing the series in High Definition (HD) and 1:85. Obviously, it makes the show much more cinematic."
Film vs. HD
Despite the high-definition broadcast, Kidnapped is an all-film show. For the pilot, processing and telecine were done in New York, digitized on Avids identical to the ones set up at the show's Culver City, California cutting rooms (OS 9 Meridiens and 540 Gb Unity system). Digital dailies were sent via copper connection to Hollywood, where the files were copied to a FireWire drive and delivered to assistant editor Debra Weinfeld at Apple Street Warehouse, the Sony facility where the pilot was cut.
Dailies for subsequent shows are shipped to Hollywood for processing and telecine. HD masters are created and DV-Cam down-conversions are made and delivered to Weinfeld and fellow assistant Benjamin Stokes to prepare for the editors.
Both shows are about dissection: In Kidnapped, it's the stripping to the bone of the inter-relationships of its cast members; in Dexter, it's the physical act that the protagonist literally performs on his victims.
Dexter, on the other hand, is shot on HD-Cam with some elements––mainly slow motion––done on film. Circle takes are then transferred to D5 and down-converted to DV-Cam tapes, which are then delivered to assistant editors Jeff Ervin and Harry Berenson and digitized at the cutting rooms at Sunset-Gower Studios in Hollywood. Four Avid Meridiens are being used, linked to a Unity with two Tb of storage, and the show is finished in HD and delivered on D5, with sound handled by Technicolor Sound.
"We have a very rational setup—two editors, two assistants and four Avids; there's no congestion, and no jockeying for position," editor Wallace says. "Showtime had the foresight to give us the tools we needed, and we have our assistants right there.