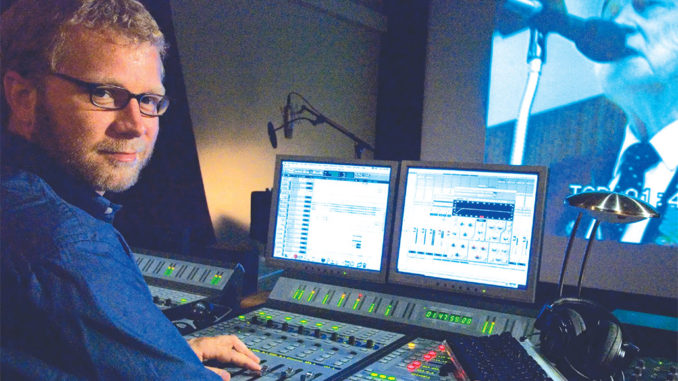 by Michael Kunkes
There is an adage in post-production that a film is never finished, it's merely abandoned at some point. In the world of independent cinema, a select group of sound editors, sound designers, supervisors, effects editors and re-recording mixers know this story all too well. Every rung on the industry ladder has its own definition of independent film. But for post sound professionals not concerned with marketing, distribution, development and festival circuits, an independent film is defined largely by little more than faith in their own creative abilities and a desire to help clients with impossible means create the best possible tracks.
"To me, what sound does for an independent film keeps people looking at the screen and involved with the story," says Coll Anderson, MPSE. "Good sound creates a seamless interaction with the story, bad sound makes people remember they are sitting in a theatre." Anderson's a diverse talent who has worked as a supervising sound editor, sound effects editor, re-recording mixer and Foley supervisor––all within the last few years. His most recent credits include Sidney Lumet's Find Me Guilty and James Ivory's upcoming The White Countess, distributed by Sony Classics.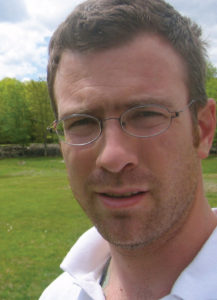 "Sound to me is the most beautiful and effective tool for communication we have in our subconscious," he continues. "That way of presenting the internal psychology of what a story is about is not something I try to overtly create. I never go, 'Wow, that's a cool effect,' because I don't want the audience to have a conscious interaction with a film.
"Instead, I want to establish a seamless geography, a psychology between the viewer and the story and a vicarious interaction that makes the screen, the technology and the sets all disappear so that the audience can feel the geography of what is happening," Anderson explains. "At its highest level, sound can make you understand your place in the universe. It's something that can happen with music, with the images that we see or just sounds we hear on the street. The production value on an indie film may not be as high, but good sound can involve you with the characters that are at the heart of what is happening on screen."
Two facilities in New York, Sound One (an Ascent Media company), located in the onetime song-plugging capital of the world––the legendary Brill Building––and Soundtrack, located in Chelsea, do most of the mixing for independent films today. It is Sound One, however, that has been serving and supporting the independent filmmaker for almost three decades.
Lee Dichter, CAS, a re-recording mixer since 1966, has been a fixture at Sound One since 1981, alternating between mainstream and independent films. He has been Woody Allen's mixer since 1986, and numbers Mike Nichols, Nora Ephron,
Lasse Hallstrom, M. Night Shamalayan and Frank Oz among his other most frequent collaborators. Some of his more recent high-profile indies include Allen's Match Point, Nichols' Closer and Hallstrom's An Unfinished Life. He also still works on documentaries––most notably Errol Morris' The Fog of War, and remains loyal to the independent filmmaker's ethic.
"I love working on documentaries," Dichter says. They are truly labors of love for the filmmakers and for myself. The documentary filmmakers often work on their films for many years, then usually only get a few days to mix the entire film. As a mixer, it can be quite challenging."
"Lee is the dean of sound in the New York community," says Anderson. "He has an unbelievable sense of the aesthetic and brings a whole new set of tools to the table in what he hears. I once supervised a film for Errol Morris and Lee, and it was such a relief to have Lee there to not only justify my ideas, but also keep me in check."
Roberto Fernandez started at Sound One over a decade ago as a courier. He has risen to become a rerecording mixer with credits that include Crouching Tiger, Hidden Dragon; Frida; The Shipping News; Boys Don't Cry; High Art; The Sunshine State; The Village; and Sidney Lumet's upcoming Find Me Guilty. "Sound One has always been of the mentality that they make enough money from the major studio films to try and help out the indie filmmaker. It's in their best interests to do so, because you never know who will turn out to be the next Jim Jarmusch or John Sayles. We always try to help emerging film makers, because we're all part of a larger community."
Fernandez says that mixing for independents is a different process from major films. "Big films go through a huge temp mixing process which sometimes can take months, so that by the time you get to the final mix, most of the major decisions have been made. It's the complete opposite in independent film. There's usually no temp dub. You just jump in and have seven to ten days at best to make a lot of difficult decisions. It's a challenge, especially since many times you are working with a first-time filmmaker who has never worked on a dubbing stage before."
Louis Bertini, MPSE, knows how important a close working relationship with a director is. The East Coast Guild Board member has been a Sound Editor since Francis Ford Coppola's Peggy Sue Got Married in 1986. Over just the last few
years, he has worked as a sound editor on films such as Songcatcher, The Cider House Rules, Tumbleweeds and The Cat's Meow.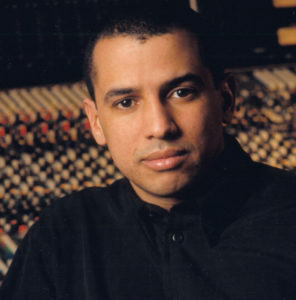 Bertini was the supervising sound editor on Transamerica, first-time director Duncan Tucker's much ballyhooed release for the fall which very well might become the Sideways of 2005. "It was a perfect example of how to do less with more," Bertini says. "I worked early on to build a relationship with Duncan and gain his confidence, which was important because this show had action scenes with a lot of effects tracks––rare in an independent film.
"First time directors are inexperienced with this part of the game due to its intangible nature," he continues. "On the other hand, they are living and breathing their film in a way that big directors sometimes are not. It's so important that he doesn't get the wrong impression of the process, which is easy for a new director to do if he just sees the tracks being created and layered but not fully mixed yet."
When it comes to independent directors, supervising sound editor Eliza Paley puts it quite simply: "These directors don't do films for preview audiences. They make them for themselves. On a director by-director basis, there's more room for independents to be unconventional and rise to the occasion in terms of images and narrative."
As an example, Paley recalls the work she did on Tom DiCillo's first directing effort, 1991's Johnny Suede, which featured Brad Pitt in an early starring role. "Although the film was set in the Lower East Side of Manhattan, Tom wanted to have certain characters associated with the sounds of certain types of exotic birds. The sound was completely incongruous with the visuals, and you just don't get away with things like that in studio pictures, where they are more interested in seeing what the character sees, but not necessarily in hearing internally what he is actually saying."
Paley, who has just completed working on the fantasy-oriented soundscape for John Turturro's upcoming musical drama Romance and Cigarettes, says that the best independent directors use sound experimentally, as extensions of an overall attitude. "Robert Altman is way more experimental in the dialogue end, because he's really into overlapping dialogue and not having to hear every utterance of a character. He's of the mind that if a character is walking down the street and mutters something, maybe you catch it and maybe you don't. That's his aesthetic."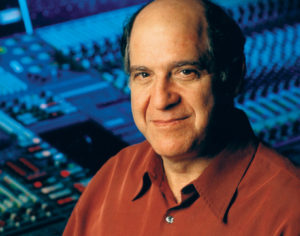 Independent films can also serve as a testing ground for technology that will surface later on larger features. Anderson has been field-testing Altiverb 5, a convolution reverb plug-in for Mac OS X, developed by Netherlands based Audioease. It uses top-quality samples of real spaces to create its reverbs, and allows one to sample one's own spaces to create custom impulse responses.
"By running a frequency sweep though a given set of speakers and then re-recording the sweep, we can create a much more realistic image of a space," he explains. "Essentially, it takes a sonic image and builds a reverb that is a dead-on reproduction of the natural reverb of that room." he says. For example, on Alan Hruska's The Warrior Class, Anderson made specific impulse responses of actual film locations, giving him very realistic reverbs to use with Foley and ADR. "Field-testing these new products on smaller films is what gives me the confidence to recommend their use on bigger films and be comfortable with the results," he adds.
Tom Paul, a supervising sound editor, sound designer and re-recording mixer whose recent credits include The King and Stella, has discovered that the best way to shift gears and move into independents as a re-recording mixer is to build your own studio. Or better yet, build two of them. Paul, who has worked alongside Michael Semanick at Skywalker Sound, built a sophisticated studio complete with expanded ProTools and ProControls, digital projection and a THX-calibrated listening environment at home in Rockland County, north of the city.
Recently, the room was employed to create the final mix for Ross Kauffman and Zana Briski's Born Into Brothels, the 2005 Best Documentary Oscar winner. "I felt strongly that the independent community needed a state-of-the-art, low-budget facility," he explains. He has also designed a second, scientifically tuned ProTools mixing room at Tandem Sound on 14th street, where he has mixed features, including Palindromes and Junebug.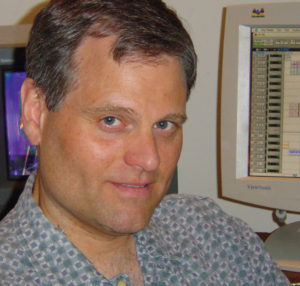 "Building my own studio serves the indie scene because it means we can deliver really great quality for a price that will work for everyone," Paul continues. "It's possible now to create terrific sound in a room that costs $200,000 to build instead of one that costs $1 million-plus." The home studio also reflects Paul's passion for film: "Independent film to me implies 'films from the heart.' I left production sound for post because I like to participate as an artist."
In the last couple of years, sound for indie films has improved dramatically, and Fernandez credits that to the larger role sound editors have taken in the independent filmmaking process. "Sound editors have become almost an equal partner with the mixer, because ProTools has become such a powerful tool," he says. "Editors now come to the mix with 5.1 elements already mixed for 90 percent of the movie. It just cuts way down on time spent on effects, allows the editor to preview sounds for the director in a way that closely resembles what the final will sound like and maximizes the limited time you have for the mix."
Fernandez, who has just completed Shall Not Want for director Laurie Collyer, says that when he mixes for an independent film, he always prepares by meeting ahead of time with the dialogue editor to check on the number of tracks, the condition of the production sound and which scenes need the most work. "You have to plan your time," he explains. "I always go through the worst part of the sound first and get it out of the way. The idea is to finish faster so we can screen faster and give my clients a day to go back and make changes. They should have that opportunity."
In the end, it all comes down again to that old adage about finishing a film. As Anderson relates, "I fall in love with each one of them, and they leave me every time. It's heartbreaking, but I don't know another way to do it. I work with directors I like and I work with them as long as I can until they take the film away from me. It's a satisfying relationship, but it can definitely be hard on you."