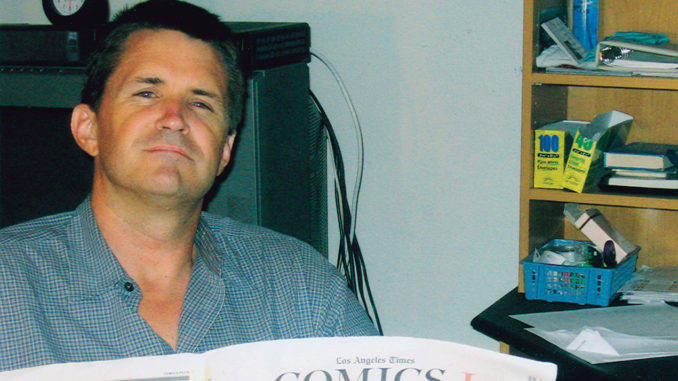 by Michael Kunkes
In 1950's Sunset Boulevard, Billy Wilder's legendary look into the dark soul of Hollywood celebrity, the talented, laconic screenwriter Joe Gillis (William Holden) meets with a producer contact at Paramount to pitch a baseball story titled Bases Loaded. Not recalling the story, Sheldrake (Fred Clark), the producer, calls in his reader, Betty Schaefer (Nancy Olson), and asks how she liked it. "I didn't," she sniffs, then proceeds to tell her boss exactly why, not realizing that Gillis is standing right behind her. His story shot down, Gillis exits, heading for his own final destiny with faded silent star Norma Desmond (Gloria Swanson).
Using the character of a story analyst to set a mid-century movie plot in motion is one thing, but in reality, the influence of the story analyst goes much further back than that. Holly Sklar, a veteran story analyst and development executive, remembers a recent staff meeting at Warner Bros. "We pulled coverage that was done in 1931 on a novel the studio had once made into a movie and was interested in remaking," she says. "They can dig back and find this stuff, so I know that there was someone doing my job in 1931." Add to that the fact that playwright, screenwriter and novelist Lillian Hellman's first job in Hollywood was as a reader for MGM in 1930, and one starts to get a clear picture of the importance of what is perceived as a lower-rung position on the box office success ladder.
"You can consider it a power position, but our real obligation is to our employers, whether they are at a major, or at the classics division of a large studio," says David Bruskin, another veteran analyst who has worked for Warner Bros., Columbia, Paramount, MGM and Universal, as well as for Laura Ziskin's production company as director of development. He also represents story analysts on the Guild's Board of Directors.
"Studios have begun to rely on analysts not only as gatekeepers but also for development notes, he continues. "Very often, if the notes are well written by the analysts, those are the notes that will be sent to the writer. So depending on which studio you are working for, analysts today generally have more power than they used to."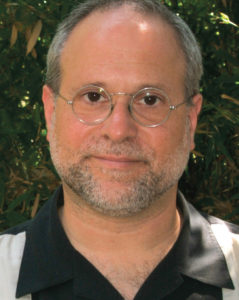 "It's true that there is a measure of power to the job," admits Andrew Dobay, who has worked for nearly two decades at TriStar, Hollywood Pictures, Columbia and now Warner Bros. "As the first person to write anything official about a submission, you can quash a project right away," Dobay continues. "The written word influences a lot of people, and once a script gets covered, it's in the system for a very long time."
But as Spider-Man says, with great power comes great responsibility. "There's always a certain amount of subjectivity that you can't escape bringing to the job, but your job is not to read for yourself. You have to read for your employers according to their own hypothetical paradigm and guidelines," Bruskin says. "Before they can fully trust you as a story analyst, you must give them several months to get a sense of the coverage you write and the kind of material you recommend, or not."
"Executives are often working on many projects at once and they simply don't have the time to read every submission from beginning to end, and it's the analyst's job to cut through the clutter," Sklar adds. " There's seldom a uniform point of view at the beginning of what the movie should be when it's done. I always want to find out what the intended end result should be and write my notes from that perspective."
"There's a stereotype of readers that they are talentless, frustrated writers who throw off a bunch of opinions but aren't talented enough to bring them off themselves," explains Donovan Jacobs, who has worked as an analyst for 20 years at Lorimar, ABC, Hollywood Pictures, Touchstone Films and Warner Bros. "Story analysts are talented, bright people who are extremely well-read. For me, the part of the job that's truly terrific is that you're not humping a desk 60 hours a week. You have a little more time to open yourself up to a broader vision of yourself and the world."
"The requirements to be a good analyst are huge," according to Eric Edson, associate professor at Cal State Northridge and himself a produced writer. "They are the first to see a story, analyze its possibilities, and be able to judge what does or does not work in a script. They have to look down the road and project what needs to be done to a story to make it ultimately work. That's a very sophisticated approach to what basically starts out as an entry-level position."
Despite the glut of material pouring in from all sides, most Guild analysts work at the major studios, but they will write coverage on material that could be destined for the "classics" divisions, such as Warner Independent, Sony Classics, Rogue, Dimension Films or Fox Searchlight.
Non-roster readers are usually hired by independents on a per-script basis, rather than an hourly scale. But whether they work for a major studio or a small independent producer, analysts have to be prepared to provide coverage on a wide variety of material––including scripts, books, treatments, possible acquisitions, plays, magazine articles, galley proofs, unpublished manuscripts and even comic books, graphic novels and games.
"It's kind of a cliché that independent producers don't need a development staff just because it's their personal vision up on the screen," Jacobs claims. "But what they don't always realize is that they too are making movies for a mass audience, and at the very least, they need an analyst around who can resonate with their vision. They need someone there to say, "I know what you are saying, but here's what I would do instead; or 'This doesn't work for me, and here's why.'"
"The corporate philosophy of most independents is that they are lean and mean and can't afford to hire union readers, but I think you get what you pay for," he continues. "Non-union readers getting $50 per script are just not going to be as conscientious in terms of looking after their employer's interests."
"The lines can blur between what majors and independents look for," Sklar explains. "Everyone points to My Big Fat Greek Wedding as an example of a big, successful independent movie. But it's not that different from a studio movie. The only thing that made it an independent movie was the lack of stars; the script is a mainstream, studio movie script. When it made the rounds, some studios were afraid of the ethnicity, but ultimately, the more specific you get, the more universal the story's appeal. For instance, you don't need to be Greek to appreciate My Big Fat Greek Wedding; nearly everyone's got relatives like the ones depicted in the movie."
The great thing about independent films for screenwriters is that those who really work at it and get known for it will hopefully get the chance to bring their passion and intelligence to mainstream studio movies. "That is why we need independent film," Jacobs adds. "It's completely unlike the feeling at a major studio, where each swing has to be for the fences, even if it's just that nice, little romantic comedy."
"The requirements to be a good analyst are huge… They are the first to see a story, analyze its possibilities, and be able to judge what does or does not work in a script." –  Eric Edson
At any level, do story analysts have the power to influence the development and greenlighting of a property? Success has many fathers, and it can be hard to track with any real clarity who on the ladder tips the balance in favor of a project. Usually, there are too many people involved to ascertain what one writer calls the "source of critical mass." "It's a complex system," says Sklar. "A lot more factors go into these decisions than a simple 'yes' from a reader."
"There was a time when the spec market was much stronger, and since readers got to look at those scripts first, the odds were better that a story analyst could actually be a catalyst for something being bought," Jacobs recalls. "Now that so many movies are based on pre-existing material, it's harder for a reader's word to make much difference."
Jacobs covered the scripts for Orion's Madhouse and Hollywood Pictures' Consenting Adults. Both scripts, he thought, were great. The movies however, turned out to be something less. "That's another lament of readers," he says. "Some of the best scripts you read––for reasons you have no control over––don't translate well to the screen. Your decision is not going to directly translate into the movie being made, but you always have to act like it could. You must be an advocate for what you love, and be able to explain precisely why you love it––not just throw opinions around."
Bruskin wrote the "consider" coverage on Universal's Honey (2003), in which Jessica Alba plays an inner-city dancer who aspires to open her own studio and become involved with music videos. "When I read it, I thought it could be a black Flashdance. The executives at Universal agreed, and it was eventually greenlit. Did that happen because it was great? No. Did it fill a bill? Yes. Did it have synergistic possibilities for Universal's music company? Yes. Could it be made for a price? Yes. All that came together in the decision process. But it all started with the reader."
"The corporate philosophy of most independents is that they are lean and mean and can't afford to hire union readers, but I think you get what you pay for," – Donovan Jacobs
Closer to the point is the case of Dobay, who was assigned by then employer Hollywood Pictures to write coverage on the script of 1994's The Santa Clause. "I read this script about a guy who has to turn into Santa on Christmas Eve and thought it was really funny," he recalls. "One colleague thought I was losing my mind; another mid-level executive wasn't enthusiastic about it, because it wasn't a Christmas "classic" like Miracle on 34th Street. But I raved about it in my coverage and it went upstairs. They must have agreed with me, since the next thing I knew I was reading in the trades that it had been purchased for seven figures. I would have preferred it were Citizen Kane I was covering, but at least it got made and turned out to be a big hit for the studio."
Perhaps the ultimate contribution of a story analyst was that of Warners' reader Stephen Karnot, who back in the early 1940s recommended Murray Burnett and Joan Allison's play Everybody Comes to Rick's. According to Aljean Harmetz's book, Round up the Usual Suspects, about the making of Casablanca, Karnot's report was also championed by Warners' story department chief Irene Lee, who urged production head Hal Wallis to buy it. Karnot's coverage was straight to the point: "Excellent melodrama. Colorful, timely background, tense mood, suspense, psychological and physical conflict, tight plotting, sophisticated hokum. A box office natural—for Bogart, Cagney or Raft in out-of-the-usual roles, and perhaps Mary Astor."
So who, as Bogart might say, "takes the fall" when things don't work out? Does the messenger get killed in the last scene? "Fortunately, they don't do that at our level," explains Bruskin. "And it's rarely the case that the messenger gets killed. Some movies are made for commerce, some for artistic reasons, but they are all business decisions. No one is looking to make a bad movie, yet there are a lot of bad projects out there. Some of them you hope don't get made, but once in a while they do. The chances are that as the analyst, you were telling them and telling them that there are problems. A smart executive would also be aware, but sometimes producers, directors or talent may disagree––or perhaps they loathe taking studio notes on principle."
Or perhaps it's just, as William Goldman says in his landmark 1982 book on the art of the deal, Adventures in the Screen Trade, "Nobody knows anything."