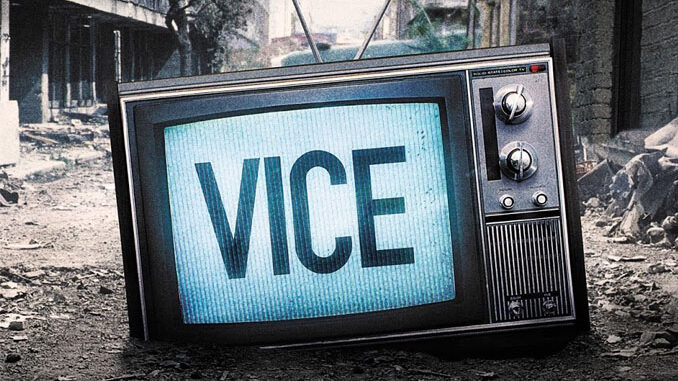 by Rob Callahan
Post-production employees working on video for Vice Media have now won union representation! Earlier today, the company officially recognized the Motion Picture Editors Guild, IATSE Local 700, as the representative for its East Coast employees working in post on the company's digital content, Viceland television shows, and HBO programming.
The group that organized is based in Vice's Brooklyn and Washington, DC facilities. It includes both approximately 50 persons working in full-time staff positions in post-production as well as a much larger, fluctuating number of post-production employees working in a freelance capacity. Information provided by the company suggests that as many as 250 individuals may have worked in relevant post-production positions since summer of 2016.
Simultaneously with its recognition of the Editors Guild, Vice Media recognized the Writers Guild of America, East (WGAE) as the representative of writers/producers working on the same video content. WGAE already represented approximately 100 journalists producing written content for Vice's websites. The Editors Guild and WGAE have been coordinating on the organizing effort leading to today's recognition, working with media professionals across craft and jurisdictional lines under the banner of "Vice Union." SAG-AFTRA, another partner in the Vice Union campaign, is currently in talks with Vice Media about representing the company's on-screen talent.
Today's official recognition comes after a summer of talks between the unions and Vice management. On May 1, 2017, a delegation of Vice employees on the Vice Union organizing committee hand-delivered a letter to the company's management, calling upon Vice to enter into negotiations with its union representatives. "We think this May Day [is] a fitting occasion," the letter stated, "for Vice's management and employees to reaffirm our shared commitment to content creators' right to a voice on the job." The discussions initiated by the organizing committee's letter led to an agreement that Vice Media would recognize the unions after the American Arbitration Association confirmed that majorities of employees supported the organizing effort.
"These craftspeople on the cutting edge of our industry have made clear that the future of work in this business is one in which traditional values of mutual aid and solidarity remain vital," said Editors Guild President Alan Heim, ACE. "We salute Vice for offering a model of how responsible employers respect their employees' desire for a voice on the job, instead of trying to squash workers' organizing efforts."
"We are so proud of the post-production professionals at Vice who had the courage to stand together to improve their working lives," commented Editors Guild National Executive Director Cathy Repola. "We look forward to working closely with them to negotiate a first contract and inviting them into our membership."