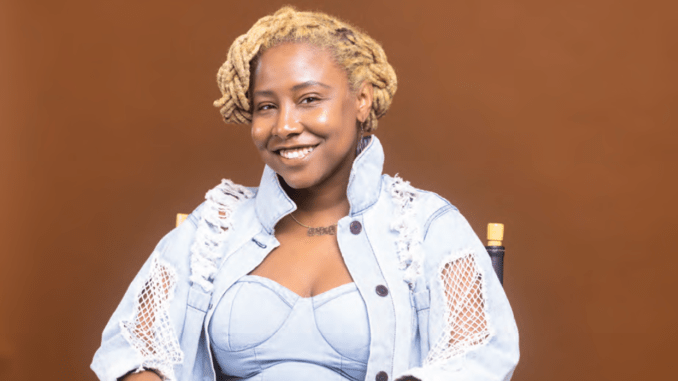 Where are you currently employed?
I just finished working on "The Woman King."
Describe your job.
As an assistant editor, it is my duty to help my editor create the vision of the director or showrunner. Whether I'm grouping dailies, adding temp sound effects or providing feedback when I have the chance, it is my job to help my editor perform at their optimal level and to do my best to stay a step ahead of them.
How did you first become interested in this line of work?
I was introduced to editing in high school where I learned Final Cut Pro 7. But college really sparked it. I went to Florida A&M University where I majored in broadcast journalism. We had to edit segments for our live newscast three times a week. We were handed the manual and tutorials. The tutorials gave you the basics but, of course, I was one of the nerds who read the entire manual.  Also, our documentary class really set it off for me. I was good at the other bits — producing, shooting — but editing seemed to really mesh with me. I loved figuring out the deeper details of Final Cut Pro 7; it helped us learn how to heighten the storytelling for our doc. In my senior year, I interned at ESPN as an editor and cut highlights for shows like "NBA Fastbreak" and "Sportscenter." That was when I realized editing was not only something I was good at — I also wanted to make it my career.
Who gave you your first break?
My first break happened twofold. I worked in advertising so I didn't know many people working in scripted. A friend, Aziza Ngozi Walker, was bumped up to editor on an OWN (Oprah Winfrey Network) Christmas movie called "First Christmas." She knew I was looking for my break and asked me to be her assistant. I was grateful for the opportunity because it was difficult to transition from advertising. The TV movie had a fast schedule. I learned so much from her on that project. Coincidentally, Aziza used to assist my most recent editor, Terilyn A. Shropshire, so you could say it was fate! "First Christmas" definitely helped prepare me for the next opportunity: Aziza passed my resume on for my next big break, where editor Jeremy Cohen gave me the chance to work on my first major TV show, NBC's "Young Rock."
What was your first union job?
That was the OWN TV movie, "First Christmas."
What credits or projects are you proudest of, and why?
So far, "The Woman King" is the project I'm most proud of. As a kid, I grew up watching "Love and Basketball" over and over again. So to have an opportunity to work for two amazingly creative and legendary Black women, Terilyn Shropshire and Gina Prince-Bythewood, is something I simply could not have fathomed. But I am blessed to have had the opportunity. To have worked on a film that was #1 in the nation opening week, and to see its impact on social media, has been amazing.
What was your biggest challenge in your job (or on a particular project) and how did you overcome/solve it?
My biggest challenge was to just get a job in the first place — to find the path to scripted/union work in post-production. It was a journey. Coming here to Los Angeles without any industry contacts, I unfortunately spent a while just trying to figure out which way was right. Then I learned there was a union process to get the post jobs for scripted TV. I found that answer by networking and getting to know more people who were working on the types of things I wanted to work on. These jobs were not posted in places like LinkedIn. Eventually, I was able to create a vision and get everything in order to join the union.
What was the most fun you've had at work?
The most fun I've ever had in post was working in marketing. Our editorial department hosted a ping pong tournament for the entire office. It was fun and competitive and created a lot of camaraderie amongst everyone.
Jobwise, what do you hope to be doing five years from now? 
I'm in the process of figuring out what this may look like, but I would like to be a producer/editor. I love editing, but I also enjoy writing and creating stories and inventing different worlds. I want to be able to use all of my skill sets to create my own shows. I already have two created that I would love to see on TV one day. Hopefully, I'll have the opportunity to fulfill both career paths. We'll see in five years where I land. Maybe you'll soon see my first "Created By" credit!
What are your outside activities, hobbies, passions?
Outside of work, I love traveling and trying new cuisines and restaurants. My passion is also teaching. I co-founded a non-profit called The Hue Collective where we teach youth of color about post-production. So far, we have taught in Alabama, Florida and recently California. During COVID, we hosted bootcamps virtually and taught students from all across the country.
Favorite movie(s)? Why?
My favorite movie of all time is "Pan's Labyrinth." I love fantasy, drama and sci-fi. When I first saw this film, I was captivated by the storytelling. I love the fusion of real life with the fantasy world. Everything in that movie is so well done.
Favorite TV program(s)?  Why?
I absolutely love "For All Mankind." When I saw the first season and watched the alternate history unfold, I was blown away. I said, "Now THIS is storytelling." Everything in that show is perfect. They elevate the story for all characters season after season. And it's sci-fi. I love space shows.
Do you have an industry mentor?
One program I have been blessed to be a part of is the ACE Diversity Mentorship Program. I met editor Shannon Baker Davis as I was trying to make my way to scripted. She helped me so much by submitting me for this program and, thankfully, I was chosen. This program has given me access to many people who have given me advice, shadowing opportunities and encouraged me as I worked toward getting my first scripted gig. And I can still reach out to people and ask about future moves and scenarios I may not be familiar with.
What advice would you offer to someone interested in pursuing your line of work?
My first piece of advice is to use whatever you have access to. DaVinci Resolve is free software, so get your feet wet by learning that. Then start to invest in yourself. Take courses to learn other software like AVID and workflows. Save to go to EditFest. As we open back up after COVID, see if you can shadow assistants so that you're ready to hit the ground running when the opportunity happens for you. Shadowing helped reinforce workflows I had read about but had not seen in action.
Was there ever a circumstance when you had to rely on the Guild for help or assistance?
Our reps are amazing. There was once a circumstance where we needed assistance with a pay situation. They got right on it and got everything in order.
Is there anything you'd like to say to your fellow Guild members, some words of encouragement?
We work hard, but always remember that life outside of work is important, too. Create, but always make time for family and friends. Living and rest is needed to contin-ue to grow in our craft and stay creative.
Compiled by David Bruskin