by Patrick Z. McGavin
The Netflix series "Russian Doll" premiered in February and became one of the year's most-acclaimed and talked-about series.
Created by Leslye Headland, Amy Poehler and lead actress Natasha Lyonne, the show deftly combines black comedy and existential dread. Lyonne is a New York party girl and video-game software designer named Nadia Vulvokov who dies on the night of her 36th birthday, only to find herself caught, a la "Groundhog Day," in an eternal recurrence, bound to relive the night and its various possibilities.
Laura Weinberg edited four of the eight episodes (Todd Downing is the other editor), and she earned an Emmy nomination for outstanding single-camera picture editing for her work on the final episode, called "Ariadne," written and directed by Lyonne. (Final-round Emmy voting ends Aug. 29 and the show will be telecast Sept. 22.)
A native of Long Island, New York, Weinberg studied at Boston University. A Guild member since 1997, she has made her name specializing in hard-edged comedies such as "Broad City" and "Inside Amy Schumer."
In an exclusive interview, Weinberg talked about navigating all the shifts and turns of "Russian Doll" – and why comedy is indeed worthy of study.
CinemaMontage: The comedy on "Russian Doll" is predicated on contradiction. One of the dominant ideas is that the existential condition Nadia is experiencing is both liberating and suffocating. 
Laura Weinberg: I think it is there in the script more than anything. It is in Natasha as an actor and as a human. It's inherent in the story and the script and [it] comes out in the editing.
In your first episode, the second of the series, "The Great Escape," you are doing variations on a scene. Editing is key here, because the rhythm, point of view, emphasis, everything changes, though the central idea of the scene is the same.
Weinberg: The extended montage of her falling down the stairs — Leslye [Headland], who directed that show, and I worked on those scenes for a long time to get the rhythm right and the pacing right. It is a really cool blend, because they improvised a lot of the comedy. There are some scripted lines and some improv. We got to blend the comedy and the mystery, the drama and the suspense.
We went back and forth: her falling down the stairs is funny, but she is also freaked out. The pacing of the B-roll, that is part of the
suspense and the comedy. We worked on that for a long time, to get the rhythm right, and it is so satisfying, partly because it comes off as funny and suspenseful.
When Nadia realizes she can't leave, we go to a slower rhythm, with no natural sound, of her feeling kind of trapped and falling asleep.
What is the biggest challenge of this specific format, the open-ended eight-episode show, with each one half an hour long?
Weinberg: It was really interesting to me, but it was not challenging because it felt like—going back to the way they wrote it and and the way Natasha performed it—it went back and forth between comedy and drama and suspense and mystery in a very natural way. There were some times we made adjustments, like the staircase montage, with the pacing. The music also played a huge role. Natasha was very specific about the music and the tone she wanted. That would usually inform the comedy and drama, where you wanted to be funny and not be funny, and how the song plays, stops and repeats.
Jamie Babbit directed two of the episodes you worked on. What was your working relationship like?
Weinberg: For the episodes Jamie directed, she is based in Los Angeles, so she was not in the editing room. She'd call in with notes and we'd talk over the phone. We'd get to the editor's cut, send it out to her and then have two or three days for her notes.
Nadia learns she has a "double," in Alan (Charlie Barnett), an obsessive compulsive man in the throes of a painful romantic break up. In the fourth episode, "Alan's Routine," how consciously did you work in the editing the idea of the doppelgänger?
Weinberg: In the editing, we made Alan's bathroom scenes stand out as opposed to Nadia's bathroom scenes. Meaning that his life is more structured. He loves routines versus Nadia, who loves chaos. We made the editing of his bathroom scenes reflect the routine that he needs in his life. You see it in the style of how he stands in front of the mirror, how he stands in front of the door outside of his apartment building, the music that we picked. We took a while to figure exactly which piece of classical music we wanted for him.
All of those things went into defining who he was as a character and also have it stand out against who Nadia was as a character.  They are linked because they are both going through this and they realize how their lives are linked, but they are also different people. The ways they react to death and dying are different.
In the final episode, "Ariadne," written and directed by Natasha Lyonne, Nadia and Alan find themselves in separate but related timelines. That had to be complicated.

Weinberg: It was very exciting and challenging. They thought it through, and then we did a bunch of permutations just to figure out how to tell the story.
There are so many cool things, like the Burt Young scene, where Nadia meets an older neighbor at Alan's apartment. It felt more like a Seventies throwback scene, a verite-like. That episode has fantasy elements, it has cinema verite, it has so much going on.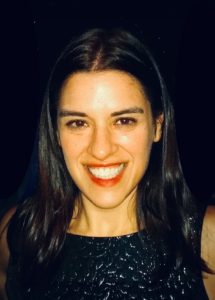 The whole show feels like a ghost story, impressionistic and unbound by the normal laws of physics. That must be pretty liberating from your point of view.
Weinberg: You have more creative abilities. You can make more creative choices in the editing when you are not limited by normal physics. You can jump around a little more. People stick with the story because it all feels connected. Because it feels like a ghost story, a comedy and a mystery, you can utilize the best parts of all of those genres and they feel cohesive.
The use of split-screen: Was that Natasha's idea, or something in the script?
Weinberg: It was in the storyboards. All of the producers and [director of photography] Chris Teague, everybody thought it through. There were certain things that we had to figure out in the edit. We made a bunch of different options. But the storyboarding they did was very useful and it helped us get to where we had to be. We were able to figure out how to tell that story. It always changes somewhat from the storyboard to the edit, with the use of music and the blocking, but we were able to figure out how we wanted to tell the story.
The final scene drives home the ambiguity in many interesting ways. The two screens fuse and sets up the next stage of the narrative in multiple ways. As they walk through that tunnel together and approach the band playing, there is something very open-ended about it.
Weinberg: Chris Teague and Natasha, they shot those moments and we were able to edit them together. We did a mirroring thing, and you feel what you want to feel in that moment. It feels satisfying but also open.
That is what it should be. If we ended the show in a very definite way, I don't think that would feel nearly as satisfying. You want mystery, you want the possibility of the future to be part of that moment. You don't know what the characters are thinking exactly. It's like the end of 'The Graduate," where there's a smile but not a smile. Your feeling like, "What is next?"
For Nadia as a character, she realizes that life sucks but is also worth living; it's that dichotomy that people have to keep in their heads. Being a person is terrible, she actually says, but there is a reason that we continue.
It must be exciting to be part of a show that is not only getting Emmy nominations but seems also part of the cultural zeitgeist.
Weinberg: It's amazing. We cut it last summer, and then it did not come out until February, because I think they wanted to come out around Groundhog Day. When people actually saw it, it was amazing to hear how they liked it as much as they did, and how they responded to the show.
How did you wind up in picture editing?
Weinberg: I did my first two years at Northwestern University. I went to film school at Boston University with a very independent film professor, Ray Carney. He is such a unique and cool character. He introduced me to [John] Cassavetes and Mike Leigh. Then I worked in independent films for a long time. I switched over to television, and I always gravitated to comedy, or at least the comedy hybrids, of which "Russian Doll" fits into that category. I am not working on the independent films, or at least not the kind that I fell in love with during film school. I am working in comedy, which is my real love.
I have a love for independent films and the mainstream. I gravitate towards comedy, and sometimes it is mainstream and sometimes it's not. There's that dichotomy inside of me, where I love and hate everything.
It is so exciting to be an editor in comedy. Your job is timing. It's this fascinating thing where there are some many different options. Comedy is very subjective, and it's so hard to do. I love when academies recognize that comedy is hard to do and something that you really have to work on.
Patrick Z. McGavin is a film critic and cultural journalist in Chicago. His writing on film appears at RogerEbert.com and the review anthology, Magill's Cinema Annual.