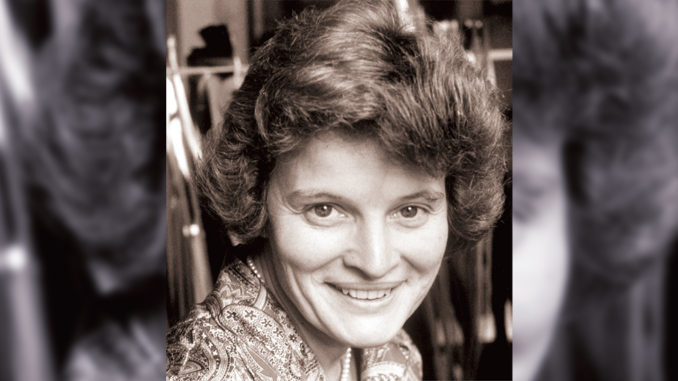 Dede Allen to Receive Guild's Fellowship and Service Award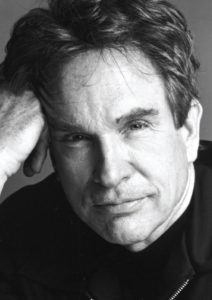 The combination of her passionate contribution to the making of a movie, her loving generosity in helping and training others to make movies, and her dedication to perfection puts Dede Allen in a class by herself.
Warren Beatty
Actor/producer, Bonnie and Clyde; actor/writer/producer/director, Reds
•
When Dede started co-editing The Final Cut, our first film together, I assumed that she would take all the good scenes and cut them, and then I would cut whatever was left over. But from the first day on that film, and through all three films we cut together, we cut every scene together as a team. She always treated me as an equal partner, and that meant so much to me as an editor just starting out.
I've learned many lessons from Dede, not only in the physical acts of making choices and cutting, but also in the way I conduct myself at work and interact with the director, producers and other filmmakers on a project. She taught me that story is king and always takes precedence over scenes and moments. I learned to never get too comfortable with the picture, to always keep re-examining and striving to make the picture better, and to know when to stop and put it away for a while. She taught me how to watch dailies over and over, to really find the nuances between takes and performances, and how to distinguish a truly natural and valid performance from that of an actor who is just "acting."
When we started on The Final Cut, we arrived at the cutting rooms, and the assistant had put all of our names on the front door. Dede suggested he remove her name,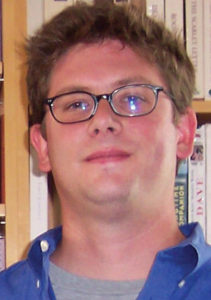 and when he asked why, she replied, "You'll see." Later that same day, people started poking their heads in to see if the Dede Allen was working there. It became such a daily distraction that we did remove her name, and she worked "incognito" from then on. Dede told me she never understood why everyone made such a fuss over her and her career. Her modesty is another example of her total professionalism.
One day, while working on The Final Cut, I decided to see if I could outlast Dede in the cutting room. We arrived at work, watched dailies together, made pages of notes, talked about the new scenes, and then started cutting. We cut one scene, then another, then another, and another. At around 10 or 11 that night, after cutting all day without stopping, we finally stopped working, but not because Dede wanted to call it quits. We were completely out of scenes. We had cut something like 15 or 20 pages. I was exhausted. I don't know if she has a limit.
Robert Brakey 
Co-Editor, The Final Cut; Have Dreams, Will Travel; Fireflies in the Garden
•
In 1961, I was working as a music editor at Fox, when one day I went to a studio screening of a new movie called The Hustler. When I came out, my life had changed. I saw what Dede Allen had done and how she had done it, and I knew I wanted to be a picture editor. When we met years later and I told her how much of an influence she had been on my career, she was delighted and, over the years, we've become good friends.
Dede was doing in New York what we were doing in our own way in Hollywood––making movies about outsiders and counterculture themes. While she was cutting films such as Bonnie and Clyde, Little Big Man and Serpico for directors like Arthur Penn and Sidney Lumet, I was cutting Easy Rider; Drive, He Said; and Cinderella Liberty for Dennis Hopper, Jack Nicholson and Mark Rydell. So in a sense, we shared some similar expressions of the counterculture of moviemaking at that time.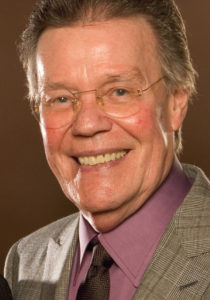 She became a Vice President on the Guild's Board of Directors after I finished my ten years as President. Dede has always been interested in Labor in the pure sense, and she was at the forefront of bringing greater recognition and credit to the whole editing community. She took strong stands on issues, especially in New York, before the Guild became national. Because she started in sound on the West Coast, she brought a lot of Hollywood's collaborative sensitivity to the East Coast. She was always quietly vocal behind the scenes and influenced a lot of people back East to begin thinking nationally instead of provincially.
Later, when she was an executive at Warner Bros., one of her roles was to look over pictures that were in trouble; that was one of her great fortes. When I was co-editing The Bodyguard (1992), she would come into the cutting room and ask, "Do you mind if I sit with you? I have to get away from this madness." She would actually sit behind me and hang trims. We had a wonderful time; she was just itching to get her hands on film again and missed the specialness of the cutting room.
So after her tenure at Warner Bros. ended, she went to work for Curtis Hanson on Wonder Boys and learned the Avid. That Dede was able to jump right in and adapt to a completely different tool was an indication of her intelligence and will. But then, she always cut in a nonlinear fashion; she is always searching and reaching for the story.
Donn Cambern, ACE
Friend, Colleague and Recipient of the 2007 Fellowship and Service Award
•
I was lucky early in my career to be mentored by Dede Allen. She is a master storyteller who has an intuitive grasp of both dramatic structure and the actor's art. Encouraged by some directors to experiment, she was never afraid to move scenes around for maximum impact and enhancement of the story.
In my experience, few editors would open up their editing rooms like Dede. If you worked with her, her room was your room. You were there to work, but through the work, she would infuse you with everything that went on in the process. She knew that the more sensitive and knowledgeable you were about editing, the better the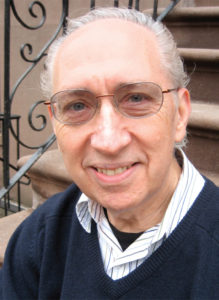 cutting room would function. She was open to that in a way I have never seen before or since.
If you were lucky enough to be her assistant, she did not stop educating you until she nudged you into learning every facet of editorial. Dede came from a sound background, and during the times she and I were between films, she would encourage me to look for a job in sound, knowing it would further enhance my knowledge of designing and pacing a scene. That is how I ended up working in the sound department on All That Jazz, Kramer vs. Kramer, Melvin and Howard, and Tender Mercies. This was the best film school one could imagine, and ultimately became the foundation of our careers as editors.
Dede was also responsible for introducing me into the documentary world, a different kind of discipline. She recommended me to photographer Bruce Weber, who was about to make Let's Get Lost (1988), which turned out to be a major turning point in my life and career.
She recommended many of us, not only for our first jobs as full editors, but also year after year, long after we had stopped working with her. I can't think of a more influential and worthy person for this award than Dede. She is a legend in the film world and she raised the bar to which each of us will strive for in our craft. We are forever grateful to Dede for her service, professionalism and mentoring.
Angelo Corrao 
Apprentice Editor, Little Big Man; Assistant Editor, Slaughterhouse Five, Serpico, Night Moves, Dog Day Afternoon, The Missouri Breaks, The Wiz; Additional Editor, Reds; Co-Editor, Off Beat
•
Dede, darling Dede, you are the very best in your art—the transforming and magical art of film editing. You are also one of the really great pals of the industry…and of the Academy.
Congratulations, Dede!
Sid Ganis 
President, Academy of Motion Picture Arts and Sciences
•
Twelve years ago, I started writing a screenplay called Open Window, which I finally got to direct for Showtime last year. Years ago, I gave Dede the script. She read it and said to me, "Mia, this is so beautiful. You have to make this movie!" And in the ensuing years, she would ask me, whenever she had the opportunity, what was happening with my script. When I finally directed the movie, she came to one of the screenings when we were trying to lock. Everything was so chaotic and the endless notes were burdening me to the point of insanity, but Dede came up to me afterwards and with her searing clarity said, "Mia, your movie is perfect." The next day, I came into the cutting room and Heather Persons, who was my editor on the film, had taken a piece of blue gaffer's tape, taped it across the Avid's desk, and had written in big, black, bold Sharpie: "Dede Allen says it's perfect." I still have that piece of tape. It is a treasure to me.
That's just the way Dede is, and not just with me. So many people in our industry are afraid to be positive and say what they really think about something. But Dede doesn't care what other people think and she's not afraid to make herself vulnerable, because she understands the whole gestalt of filmmaking––and she understands the years of struggle it takes to make a film. And in my case, she understood what it took for me to make a personal film that was about something that most people were too afraid to support.
What many people don't understand about editing is that to make a revolutionary cut work, it has to be about finding the perfect frame for two pieces of film that may not go together. That's something that's very, very hard, but which Dede has always been able to do. Dede created new rules of editing and began to show people the infinite pliability of how film can be cut. It's the director's vision, but the editor can provoke that vision in an indelible fashion, and in doing so, it becomes more than it ever could have been without the chemical reaction created by a strong, supportive and original provocateur. Dede is a pioneer of that kind of editing.
There were other women editors before Dede, but she forged a new position for women, one of dignity, power and influence. And it was not just for women, but also for film editors in general. Just as Martin Luther King, Jr. changed the way people talk about prejudice, Dede broke her own barriers so that she could work in the highest echelons and be treated as a collaborator with the greatest filmmakers of her time.
That's why it is so important that we honor Dede with this recognition. She fought so many battles that we take for granted today. She neutralized so many impediments, to the point where they don't matter anymore, simply through her talent and passion. She is a great artist and she is––and always will be––an icon.
Mia Goldman, ACE
Apprentice Editor, Visions of Eight
•
I started working as an apprentice for Dede Allen in late 1962, in New York City, 1600 Broadway, tenth floor, the center of feature filmmaking in that city. Little did I know that I was about to become one of "Dede's Boys."
She was beautiful and tall; it was hard to escape how physically attractive she was. (Upon seeing her standing in a crowded elevator as the doors opened on his floor,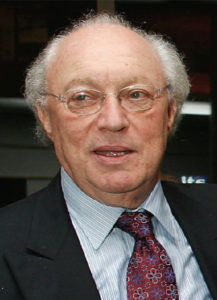 Spyros Skouras once said to her before boarding, "You are a very handsome woman."). In a cutting room that was cold and dank (carpetless floors, 15-foot-high ceilings and windows that rattled constantly––even in summertime), she was a blessing and a beacon for the likes of me. The film was Elia Kazan's America, America.
In this three-person cutting room, my job was to stand beside her as she maneuvered between two upright Moviolas, and catch whatever she handed me, which was mostly film: strips and rolls, the effluvia of editorial thought. But there were also the words that went with the gist of that editorial thought, and which, over her shoulder, elbow-to-elbow, first-hand, I could see and hear. Putting those bits of film onto their proper pins in the trim bins, finding the correct Cine-Tab, and rubber banding them so they wouldn't fall into the morass at the bottom of the bin gave me time to think of how lucky I was to be present at The Creation.
On that job, Dede made me feel like I was being let in on a precious secret. It was not that there was some unique key to editing, or a list of rules that could be applied, but rather an understanding that "story" was the major ingredient. I later learned that what she meant by "story" was her own innate sense of pacing, flow and development that needed only her coaxing from the efforts of the writers, directors and actors that came before.
She had a humble word for all of this: "craft." Editing was malleable enough to bear the necessity of re-thinking and re-working, like with clay. "Make it play," she would demand of me when she gave me the opportunity to edit. I quickly understood that what she meant was not to be so glib. There may be another way that might even entertain you, surprisingly (maybe that's why trims and outtakes were invented).
I learned how little I knew about filmmaking, and that what I did know was useless. Dede taught me that my career as an editor had begun in that hollow room, in spite of Fellini and Welles. Always an artist, never a teacher, she spliced and mused, cajoled and celebrated, anguished and fumed, and most eloquently illustrated her thoughts. Never smug or didactic after running a scene––or part of one––she would ask, "What do you think?" Even though I knew that the question was often just part of her thought process, my answers were always lame and perfunctory; "I liked the first one better," or some such. The point is that Dede always made me feel included and necessary.
Dede, I think that you do much to provide in this haphazard world of film entertainment the sense of elegance, excitement and constancy of editing––as only you could. "It's the story, stupid." I think that you have infected film with a style that, I hope, will never disappear.
You made me love what I do because in the years we worked together, you were contagious without knowing it, the Typhoid Mary of the editing world. I think that you not only saved me from a fate of aimlessness and boredom (it was the '60s, after all), but you "re-birthed" me, encouraging me to find my own footing to be able to walk again. I think that I owe much of my happiness to you.
When I was a small kid, once a month or so, my parents would take my sister and me out for dinner. My father's business was in midtown New York City, so we would eat at a nearby restaurant. After dinner, we would always take a walk to Times Square, our Disneyland. Lights all over, animated signs, steaming cups of coffee, smoke rings that were blown by obscene-looking, two-dimensional portraits with big holes where their mouths should be, waterfalls, Mr. Peanut, etc. My favorite was a huge billboard with an animated full figure of "Johnnie Walker" of the scotch fame. This monocled, top-hatted Edwardian figure had one arm and leg that would move back and forth, simulating walking. The billboard anchored the northwest corner of Times Square.
On my first day at work, excited as I was to be working for Dede, I looked out of that tenth floor window squarely upon that Edwardian fop. It was an omen, and I thanked him for being there. I should have thanked Dede.
Jerry Greenberg 
Apprentice Editor, America, America; Assistant Editor, Bonnie and Clyde; Additional Editor, Alice's Restaurant, Reds; Co-Editor, The Missouri Breaks
•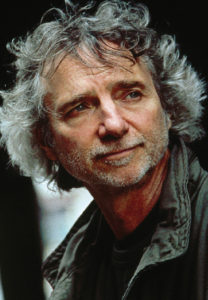 I first met Dede Allen when I had the opportunity to visit the Texas location shoot of Bonnie and Clyde in 1968. I was already an admirer of her work, from Odds Against Tomorrow and The Hustler, and watching her on the set, at dailies, and talking with Arthur Penn. She was instrumental in forming my impressions of what being an editor was all about. I vowed to work with her if I ever had the opportunity.
Nearly three decades later, I thought I might have my chance. I was prepping a picture called Wonder Boys. I had heard Dede had retired, but I decided to give her a call anyway and sent her the script. In our meeting, I was struck by two things: her reaction to the characters––she loved and appreciated them the same way I did—and the fact that she was so obviously nervous. I asked her why. She said it was because she wanted the job so much. I said she could have it, with one caveat: She needed to learn to edit digitally.
So Dede Allen went to school, demonstrating the desire that is the most valuable asset one can find in a collaborator. A few months later, in a makeshift projection room in Pittsburgh, Dede was sitting right behind my chair with a pad and pencil, precisely the same way I had observed her with Arthur Penn in Texas all those years ago. The ensuing collaboration is one of the highlights of my filmmaking life.
Curtis Hanson
Director, Wonder Boys
•
All this outpouring of praise shouldn't fool you into thinking of Dede Allen as some kind of cool, dignified grande dame of film. As anyone who's worked with her can attest: Dede is hot! She's wild! She's a terror! Put your movie in her hands, whisper your intentions into her ear; then stand back and give her room. Watch the sparks fly as Dede wails, your film cooks; watch as assistants scurry wildly, dodging her backhand as she throws film backward or drapes it over her shoulder with wild twists and turns.
Of course I'm thinking back to when we did Henry & June together. I count myself among the lucky to have worked with Dede when the Moviola was her weapon of choice. I watched her dance and carouse with that green beast, making it scream, clatter and hum while she searched for that exact frame where the sparkle flashed in the actor's eyes. Where she would pedal and brake it endlessly back and forth to exact the writer's tale. Where she would put her director to her demanding test; and then defend him to the very end, come what may.
Dede arrived at eight in the morning and left at eight at night, taking only a brief break for a salad. Late one night, I was awakened by a frantic call from the wife of her assistant, Robert Grahamjones. Robert hadn't returned home. No one answered the phone in the office. I rushed over to the office, apprehension growing. I threw open the door, but in the darkness there was only a glowing, still-warm Moviola. Robert had fallen asleep on the bus home, and slept all the way to the end of the line. Though a fitness addict, he had been totally exhausted, worn down by Dede. When he staggered in at eight the next morning, Dede was already hunkered over her machine hard at work, film flying over her shoulder. He got the message: The school of Dede Allen accepted no wimps.
I've worked closely with a number of graduates of that editors' boot camp, also known as the Dede Allen School––Steve Rotter, Billy Scharf, Ronnie Roose, to name a few. Not only had they become great professional editors in their own right, but they took away something else, something indefinable, from all their intimate contact with the master herself; a certain something that may be as outdated as the Moviola, something that maybe is only a sentimental concept. Something which those of us who have co-habited an editing room with her, spent night and day in her company, shared salads, watched her toil endlessly and mercilessly over a hot, screaming machine––and account ourselves friends, fans and followers––know that she embodies. It's that quality called "being a good person" and maybe, just maybe, that quality finds its way into every cut Dede the Great makes.
Philip Kaufman
Director, Henry & June
•
I feel very special to have had the wonderful experience of working with Dede on two dramatically different features, Reds and Harry & Son. Every time I see Dede, I remind her that I would love to expand my list, to be able to once again learn and work by her side on another feature film.
I met Dede when I was finishing my graduate degree and working as an assistant editor for independent filmmaker Leo Hurwitz. A year later, I asked some friends if they knew of any editing positions I might interview for. Unbeknownst to me, both Leo and Dede's son, Tom Fleischman, had already spoken to her on my behalf. She was very busy with The John Reed Story, which became Reds. After two interviews, I was hired and served as an apprentice editor for the next 18 months. I formally met Dede at a lunch break, which the entire crew always tried to attend. My first impression of her was just as I had expected. She was beautiful, intelligent, caring, energetic, sensitive and very friendly.
Dede never made me feel like I was below her in status or rank. She always offered me the time and space to be myself. I marveled at her quick pace––both mentally and physically––as well as her command of two Moviolas, the film bench and splicers. I was also aware of her capacity to instantly recall footage and then use this footage––first in her mind and then in the Moviolas––to achieve a specific editorial goal.
Dede will always stand out as my mentor, teacher and friend. She proved to me that as a person and specifically as an editor, one has the inner need to strive to be an important part of the collaboration, which is the true art of filmmaking. I have seen her single-handedly cut a scene, spend time on the phone with the producers to mend issues, run an important meeting, and fight to have her crew fully respected and treated fairly––all this before most people had the chance to eat breakfast.
She has set a very high standard for editors to meet and maintain in the cutting room. Her films are special achievements that are marveled at by film students and serious editorial professionals. In many ways, she has made the position of film editor easier for us because of her groundbreaking strides. I can think of no other person who has so consistently pushed the bounds of artistic editorial storytelling.
One time, in between working on Reds and Harry & Son, Dede invited my wife, Joan, and me to visit her upstate New York summer home. The invitation had been open ended, but this one weekend a number of the Reds crew members would also be there, so we decided to make the trip and join them. The day was wonderful, and as it turned into a late evening, Dede was very concerned that Joan and I would be traveling on the dark Catskill roads, so she politely insisted that we stay the night and leave in the morning. She had a full house already, but she and her husband Steve made sure that we would be comfortable and have some privacy. We knew then that she was not only a great film editor, but a wonderfully kind and generous person as well.
William Kruzykowski
Apprentice Editor, Reds; Assistant Editor, Harry & Son
•
Craig McKay, Jerry Greenberg, Angelo Corrao, Marty Levenstein, Jill Savitt, Claire Simpson, Karen Stern, Michael Tronick, Ted Witfield, Louis Ceborino, Richard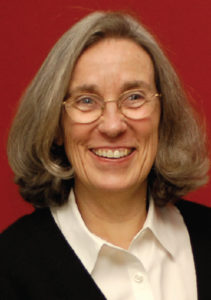 Cirincione, David Rey, Maurice Schell and 60 more names. What do these editors have in common? They were the young Turks of the New York film community in 1980-81 who worked under Dede Allen's supervision on Reds.
So much has been said about Dede's talent, her gargantuan energy and her hands-on knowledge of film. She herself once said that it was not enough to have talent; one had to work it to exhaustion. To work on a picture with Dede was the equivalent of post-graduate studies in film. Dede's all-inclusive way of editing a film tells us a lot about her generosity of spirit. She is a mentor in the true sense of the word, gathering around her the next generation of talent to teach and nurture, if they have the energy and chutzpah to keep up with her.
With some trepidation, I first met Dede in 1983 when I was working on Places in the Heart. She was already a film legend with seven landmark films to her credit. Somehow, I mustered up the courage to call her and ask if she could recommend a crew for my first picture in New York. Yes, she would be happy to pass along her recommendations, which proved to be a treasure trove of talent. Ever the mentor, giving advice and encouragement; that's Dede's winning way.
Though we have never worked together, Dede and I were on the Board of Governors for the Academy of Motion Pictures and also served on the Board of Directors at the Editors Guild. She was one of the champions of the Guild's effort to merge and become a national post-production guild. She has served on countless committees. You could always count on Dede to have levelheaded, intelligent and forceful ideas with plenty of energy to back them up.
Dede Allen exemplifies the consummate professional, friend and colleague to countless editors who hope to follow in her footsteps. We want her to have a token of our appreciation in receiving the Fellowship and Service Award.
Carol Littleton, ACE
Friend, colleague and fellow Academy Governor and Editors Guild Board member
•
Dede Allen had a rare ability of divining a director's intent. And once she saw it, she could fulfill it better than the director. At least that was my experience with her. I became so confident of her instincts, I wouldn't even look at the film until Dede was ready to show it to me. In short––the best.
Serpico had an insane production schedule. We started shooting right after July 4, and Dino De Laurentiis had already booked the opening for December 5. So while I was shooting, Dede was cutting; there was just no other way to do it. I think I saw the first cut two days after we finished shooting. She had not only understood and realized the intention of the movie in total, but she had divined my intention and the way I shot a scene, what I wanted emphasized, and what I was trying to extract or exploit. She saw every hidden secret and had realized scenes as well as or better than I could have. It was everything I could have wished for.
I once read a review of a picture of Dede's in which the reviewer said, "I can recognize a Dede Allen picture anywhere. I recognize the editing style." I was hoping that Dede would never see that review because it's the antithesis of what she believes. She serves the material. She serves the director. She serves the actors. She serves the soundman. That's where she's so unique, because clearly, to divine all that takes a profound sensitivity. It means that she is encompassing all of our talents within hers. That's what makes her the only great editor I've ever worked with.
Sidney Lumet
Director, Serpico, Dog Day Afternoon, The Wiz
•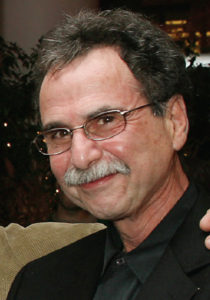 I've known Dede for more than 40 years. Her list of film credits and the directors, writers and actors with whom she has worked speaks for itself. Dede's work has redefined film editing. By her example, she has helped give film editors a greater creative role in the editing process and, with that, the right to call themselves collaborators in the larger filmmaking process. Dede's life has impacted at least three generations of film editors. She is a teacher, a mentor and, most importantly, a friend. I am very grateful she is part of my life and that she is being honored with this award.
It was on Little Big Man that Dede gave me my first opportunity to cut a scene, when she went to Montana to work on location with director Arthur Penn. Upon her return, she offered me the position as the second editor. After Little Big Man was completed, I began editing on my own and subsequently worked as her co-editor on Serpico. Without Dede's support and help, I might have had a hard time being hired as dog catcher.
Dede's editing room mantra was: "Cut for story!" Define the story you're trying to tell, look and then re-look at all the material with that story in mind––and then begin to put it all together. She has had an enormous impact on the lives of all of us who have passed through her editing rooms. Over the years, I've watched the people who came before me––and followed me––become accomplished film editors under her guidance and support. After even a brief exposure to Dede's methods and talents, a great many men and women have gone on to become better editors, better writers, better directors and, interestingly, better actors. This is an aspect of Dede's life that is not apparent in any filmography.
Dede is a natural born teacher without a formal classroom. She is not threatened by sharing her knowledge with others and she thrives in this role. She teaches not just the mechanics of editing but, more importantly, an approach to story and performance––as well as provides the model of an incredible work discipline. She is a woman whose generosity of time and spirit, and whose devotion to her work, has made her editing rooms a virtual University of Filmmaking.
Richard Marks, ACE
Apprentice Sound Editor, Rachel, Rachel; Assistant Editor, Alice's Restaurant; Additional Editor, Little Big Man; Co-Editor, Serpico
•
I was fortunate enough to get a phone call one day from Dede Allen saying, "I'm doing this picture called Reds with Warren Beatty. It's a very big picture, and I need a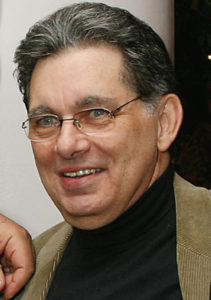 partner. Would you be interested?" Needless to say, I was. We met, talked and decided to do the picture together. Reds, hands down, ended up being one of my great editorial experiences––and Dede was one of the main reasons why. I, of course, was excited to have the opportunity to work with a master of our craft.
Our working relationship was a bit unusual in that it was almost non-verbal. We both just seemed to intuitively know, moment to moment, what the film needed, and then simply went about getting the work done—but that doesn't mean that it was an easy film to make. I was just blown away by that part of our association.
Dede has always been a mentor to a great number of young editors, especially in those days. She was all about story and performance. She would fiercely say, "Cut with your gut…Don't let the audience get ahead of the story…Go ahead, break the rules." She was our teacher.
Because of her Strunkian-like pronouncements, we all learned to become storytellers––and we all learned to pass it on! Dede's poetry is in her work, and her work as a great film editor is her gift to us.
Reds was a beautiful piece of editing work, and none of it could have happened without her. She was at the center of our New York film community. There are a lot of people who owe a great deal to her––and I'm one of them.
Craig McKay, ACE
Sound Assistant, Slaughterhouse-Five; Sound Editor, Night Moves; Co-Editor, Reds)
•
Dede Allen is one of the few people I know who is still standing strong through six generations of Hollywood history, back when movies were still cut on film. Sixty years in this business is nearly unheard of.
Dede, I've enjoyed watching your movies come to life on the big screen, and I fondly remember Serpico, Dog Day Afternoonand Bonnie and Clyde, which is still one of my favorites.
I'm glad that everything in your life has turned out as well as it has. You deserve it. Congratulations on receiving your Fellowship and Service Award from the Motion Picture Editors Guild.
Mike Medavoy
Chairman and CEO, Phoenix Pictures; Senior Vice President of Production, United Artists (The Missouri Breaks); Co-Founder, Orion Pictures (Harry & Son, The Addams Family)
•
Dede Allen was the first editor I ever met, and I remember thinking how dignified and classy she was. She has made movies and saved movies.
Every time you mention her name in this business, there is a moment of awe. I am very privileged to have met and worked with her on my early films. Dede has a disarming quality; she makes you feel as though you are very important to the process, that you are valued. She made me feel that way when I was just a young man starting out––which gave me confidence.
That kind of graciousness and magnanimity comes through in her work, and I am glad that she is being rewarded and honored for a lifetime of her contributions, her innate leadership and the ability to inspire.
Al Pacino
Actor, Serpico, Dog Day Afternoon
•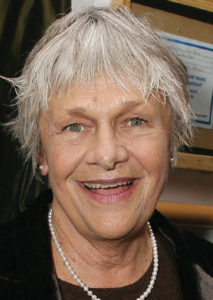 I met Dede Allen at a craft services lunch on location for Bonnie and Clyde in Texas. Of course, she is a person with whom you feel comfortable and love immediately. We had daughters just beginning their teen years and we had plenty of dos and don'ts to discuss––I remember comparing notes about letting them wear brassieres when their breasts were more longed for than actual.
I made two films that Dede edited. I won an Academy Award for my performance in the first (Bonnie and Clyde) and received a nomination for the second (Rachel, Rachel). That says something about her editing. I love and admire Arthur Penn and Paul Newman, the respective directors, but I do credit Dede for those extra frames that give a performance the personal impact on the audience.
I treasure my acquaintance with her and am so thankful for those endless hours she put in to always give actors the due she felt they deserved. I am so happy that she has trained so many editors to look at us with her eyes.
Estelle Parsons
Actress, Bonnie and Clyde; Rachel, Rachel
•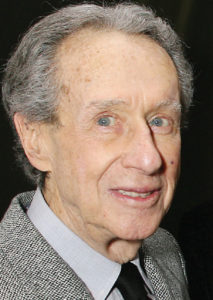 I heard about Dede from Elia Kazan, for whom she cut America America (1966), a very well-edited film. I don't have a lot of meetings with people; I just knew she was the right person right off the bat and hired her for Bonnie and Clyde. I just said, "Let's do it." We did six films together, but Bonnie and Clyde comes closest to being the most cohesive experience. Her ability to understand what I intended was far better than I would have been able to demonstrate myself. She understood both the orthodox and unorthodox aspects; she got the humor. It was just a marriage made in heaven.
The relationship between Dede and me is one of two people who are ardently committed to the material before us, mutually trying to extract the most important moments and put them together in a rhythm that was nourishing to the central narrative. And that's where Dede is superb. She's anything but doctrinaire and doesn't do it by the book. She rides with the material and the performance. The truly remarkable thing about her is her enormous sensitivity to what the actors are doing––and her pure optimism about what she sees in the film.
Dede always came to the sets and locations. By doing this, she got a sense of the physicality of the film, and she also got a sense of who each actor was and what their essential quality was. She'd meet the actors, get to know a good deal about them personally, and carry that back to the cutting room. Her sensibility in relation to the actors is just remarkable. I would come back to the cutting room after a day of working, at six o'clock, seven o'clock, eight o'clock… There was Dede at the Moviola, running it back and forth. And she'd say, "Look at this. Look what this actor's doing here." She would find that exquisite actor's moment that often I didn't see. She would just lock into what they were doing, and that always pleased me enormously.
That first version of every film is like a suicide note. When we finished the first cut of Bonnie and Clyde, we said, "It's terrible; it has no rhythm. It's flaccid, excessive. There's no emergent quality to it." But what happens in the cutting room with Dede is that slowly a film is infused by this brilliant woman with a kind of rhythm that's not always visible to the majority of the audience.
Dede is relentless. You can't get her to quit. And in some alchemistic way, she finds the capability to change that moment into a pearl of wisdom that was never there when we shot it. So, my gratitude to her is something I can never completely express. We're not only collaborators but our families are great mates as well, and we worked together very happily.
Arthur Penn 
Director, Bonnie and Clyde, Alice's Restaurant, Little Big Man, Visions of Eight ("The Highest" segment), Night Moves, The Missouri Breaks
•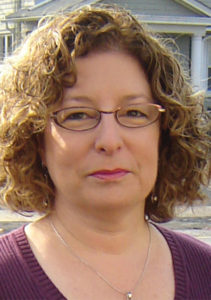 I was first recommended to Dede by Angelo Corrao. I joined the editorial crew on Reds when they were working on the "witnesses" sequences and they needed someone to sync dailies. It was supposed to be a short assignment, but then Dede offered me a job as first assistant. It turned out to take close to two years and became an amazing job, a life-changing experience.
To set up shots for Dede, you had to start to think like her and to know what she might be looking for. That kind of training just opens your mind to what a great editor thinks. From Dede, I learned to pay attention to every little thing an actor does; that every sound is part of telling the story, and that everything you look at is important––nothing should be overlooked. Dede always has the big picture in mind, even though she is choosing it from these little tiny moments. Although I didn't stay in feature films, learning all this from Dede has made me a better documentary editor. My understanding of how to tell a story comes almost entirely from her.
Dede created an atmosphere in the cutting room where anyone could come up with an idea and feel free to speak it without worrying about what someone else was saying––as long as it was in the service of the film. Anyone working for her was there for that one reason; anything else had to stay somewhere else. But the biggest thing I learned from Dede Allen is to never to give up on a scene. There's always a way to make it better. If there's a problem, you just think and work and think and work, until you find a solution. She was extremely demanding, but no more of you than she was of herself. Working for Dede was truly the job of a lifetime!
Cindy Kaplan Rooney
Assistant Editor, Reds
•
On the strength of a recommendation from the late Zena Voynow, Dede offered me a job as an assistant to Richard Marks, who was Dede's first assistant on Alice's Restaurant. To this day, getting that job is one of the two or three most exciting things that have ever happened to me. I got to know directors such as Arthur Penn and George Roy Hill, so later on, when Dede wasn't available, I got the chance to cut films for both of them; it was my sheer good fortune that she was busy on some other great film.
My initial impression of Dede was that she looked so unlike what I thought a high-powered film editor should look like. Here was this beautiful woman with a peaches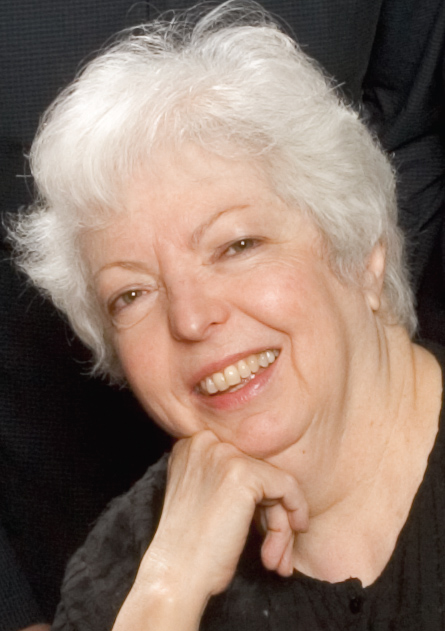 and cream complexion. Richie and I used to laugh privately because there were some things Dede was very naïve about in those days, especially about scenes with any kind of sexual innuendo and terms she wasn't familiar with. We'd crack up and she'd always ask what we were laughing at. Of course, we never knew what to say.
The first time she gave me something to cut was on Little Big Man, and I agonized over it forever. She would come in and say, "Why don't you try this instead," and it ended up pretty good, but if you want to know the truth, I think she came in and finished it herself! On Night Moves, she and Arthur gave me the gift of being her co-editor. We'd always bounce around ideas and I learned never to be afraid to go back to the starting point again.
Dede had a theory about action scenes. When I told her I'd never gotten the chance to cut any action scenes, she said that action is really the easiest thing to cut, because you can do almost anything and it works. But it's much more difficult to create a great dialogue scene with performances that are a little bit iffy or sketchy. The amazing thing about her is that she is equally skilled on all levels.
When I was an assistant, I would stand a foot from her and hand her the takes that she would ask for, and she would keep a running dialogue going of what she was doing and why, in a real stream of consciousness flow. Filmmaking was different in those days in New York. We were like a family, and you spent a lot more time shoulder-to-shoulder with whomever you were working for. I don't care how much you know, when you start out, you are a disaster as an editor for a while. Because of Dede, I am a far better editor than I was in those days.
She loved the mentoring system, but I don't think she was conscious that she was breeding an entire generation of film editors. She was just trying to help people learn.
This honor is truly deserved by Dede, not only for her talent and her many skills, but for her devotion and love for the art of filmmaking.
Stephen A. Rotter 
Assistant Editor, Alice's Restaurant, Little Big Man, Slaughterhouse-Five, Visions of Eight; Co-Editor, Night Moves, The Missouri Breaks; Sound Editor, Dog Day Afternoon
•
I would trade one of my three Oscars happily if Dede Allen could have gotten one.
Thelma Schoonmaker, ACE
Colleague